By

Raqib Hameed Naik

, TwoCircles.net
New Delhi:
Social and human rights activist, Dr Suresh Khairnar on Saturday, February 4, criticized the Modi government of polarizing different communities and choking freedom of speech in the country.
He was speaking at the National Confederation of Human Rights Organization (NCHRO) Mukundan C Menon Award – 2016 which was conferred to him for his active involvement in social and human rights related issues.
---
Support TwoCircles
---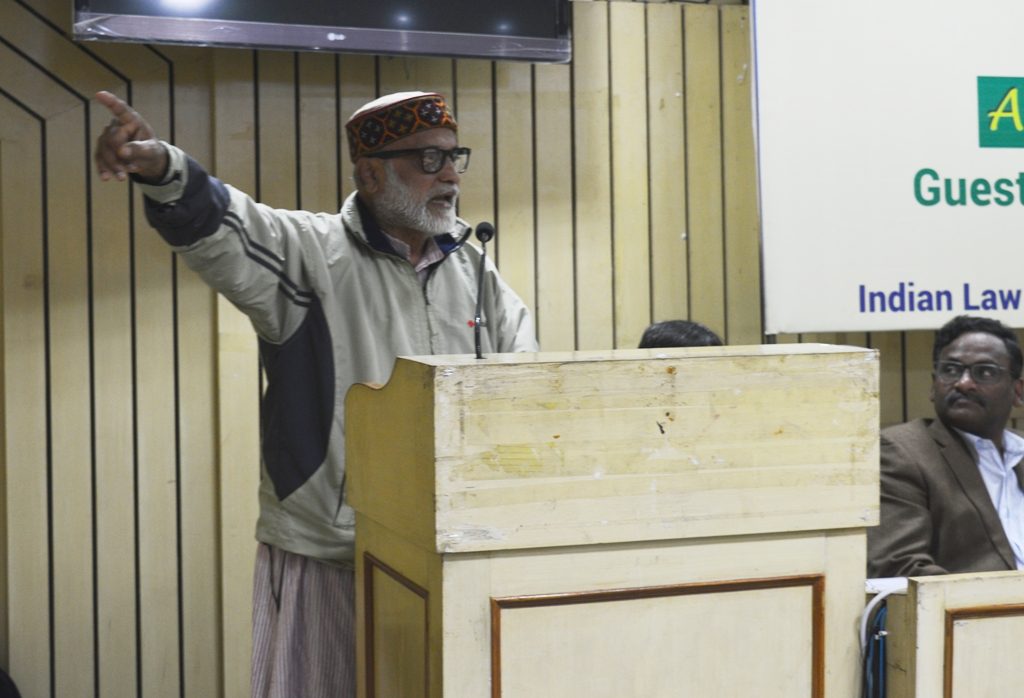 Dr Suresh in his address said, "If a Muslim speaks against BJP, he/she is tagged as terrorist and if a Hindu speaks against them, he is called a naxalite. How activists and intellectuals who hold contrary views to the ruling party are treated, we all are aware of that," Dr. Khairnar said.
Further, he shared his experience about his visit to Kashmir. He castigated Government of perpetrating atrocities on people in the valley and called for proactive role of civil societies.
"After coming back from Kashmir, I feel restless. Just go and see reality of atrocities committed by forces on people in ward no 8 of Government medical college, Srinagar. Its high time for we all to question the government over the continued use of force on Kashmiri people," he added.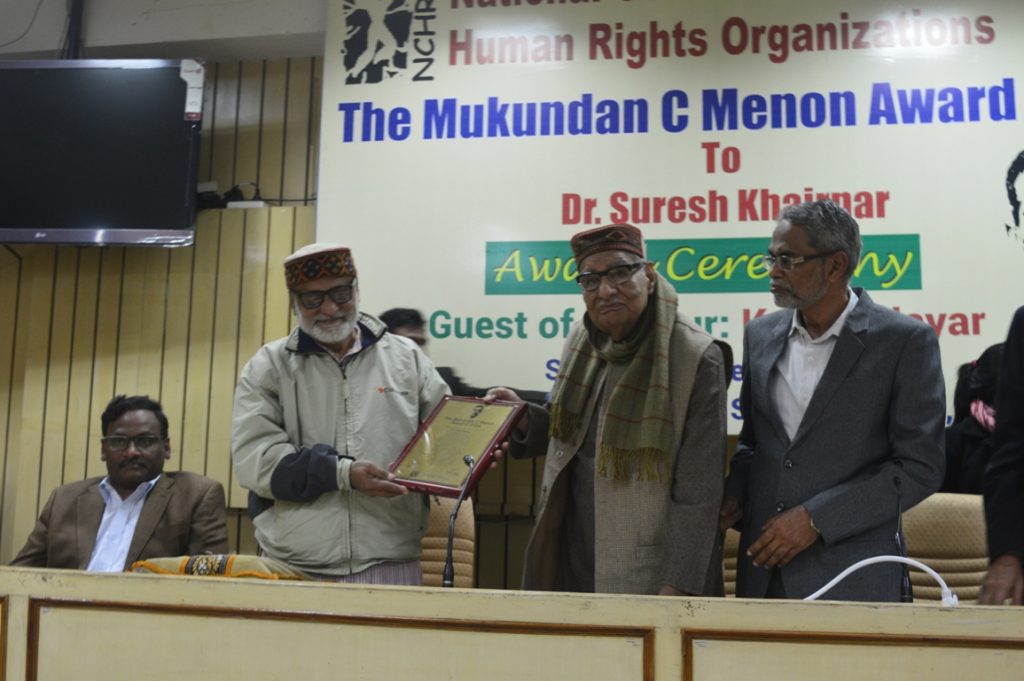 The award was given by Kuldip Nayar, veteran journalist & writer in an elegant function organized by NCHRO at Indian Law Institute, near Supreme Court of India, India.
The award ceremony was attended by Professor G.N Saibaba, Professor S.A.R Geelani, Manisha Sethi Of JTSA, EM Abdul Rahiman, Chairman of Empower India Foundation and Prof. P. Koya, General Secretary of NCHRO.

Hundreds of activists participated in the award ceremony.
The award is instituted by NCHRO in memory of late Mukundan C Menon, the founding General Secretary to recognize individuals, institutes or organizations involved in the protection of human rights and environment. The award included a plaque, the citation and a cash prize of Rs. 25,000.
SUPPORT TWOCIRCLES
HELP SUPPORT INDEPENDENT AND NON-PROFIT MEDIA. DONATE HERE