By Shiva Thorat, TwoCircles.net
In its purest sense, the role of an artist has always been to work for the empowerment and enlightenment of the society. Some would even compare the role of an artist with that of a saint. The ways saints have worked towards social awakening, an artist too has a similar responsibility, and Ashit Sable, a 24-year-old filmmaker from a Neo-Buddhist family from Matunga, Mumbai is trying to follow the same path through his three-hour long documentary. Sable travelled across Maharashtra for his documentary called Shahiri, which literally translates to a Balladeer, although in Indian context the role is slightly different, according to Sable. The tradition of Shahiri dates back to over 1,000 years and has been associated with singing about the songs of empowerment and propagating the Bhakti tradition. However, as Sable explains, in modern times, Shahiri artists in Maharashtra have taken up to spreading the works and ideas of Dr. Bhim Rao Ambedkar.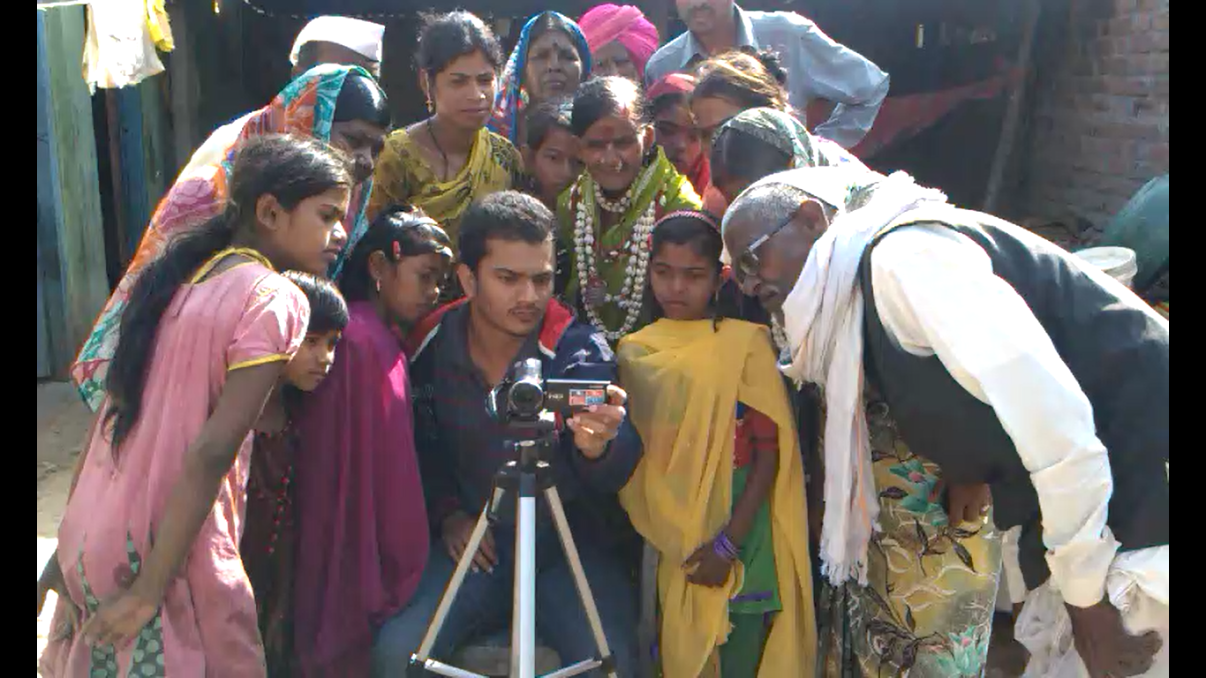 One of the most interesting things that Sable, who completed his graduation from Ruia College, Mumbai, points out that the research and the background work that went into the movie was mainly because of the fact that he lived close to his college. "My college is in Matunga West while my residence is in Matunga east, so all the time I saved from not travelling for hours was used to research on Shahiri. I spent around three years in research and the script was completed by the time I received my degree," he says.
Talking about the various aspects of Shahiri, Sable says, "It is interesting to see that Shahiri has two sides to it: movement and regressive politics. Over time, people have focused more on its regressive aspect of representing songs, but no one has cared much about its revolutionary aspect. Being born in Buddhist family I have seen a lot of things related to the movement in my house. I was attracted to the songs more than anything. Shahiri gives me a touch of my livelihood that's why I want to work on folk songs more than anything".
Sable's upbringing also helped him understand and analyse how our society reacts to people who raise the issue of caste. Sable was initially a convent student of Victoria School in Mahim, Mumbai but due to financial issues, he had to shift to a Marathi-medium school. He faced a lot of problems in Marathi, but teachers and professors from Ruia College supported him until he turned his attention to writing about repression due to the caste system. "Once I started writing about repression and my hobbies they have forced me to leave the writing. But I did not stop writing. I published my writing independently through the blog on internet".
No wonder then, that his documentary, which was made without any funding from other people, has earned positive response from the audience due to his insightful and thought-provoking nature. The first public screening of the documentary was done in Ankur Film Festival, Nasik, Maharashtra. It was critically analysed for its content of anti-caste struggle and Dr. Babasaheb Ambedkar. Sable said that the experience was enriching and helped him learn from both appreciation and well as criticism. "Shahiri is my first movie but people appreciated and criticised it. One of the audience said that why you are trying to show the Ambedkar more than Shahiri?" he said.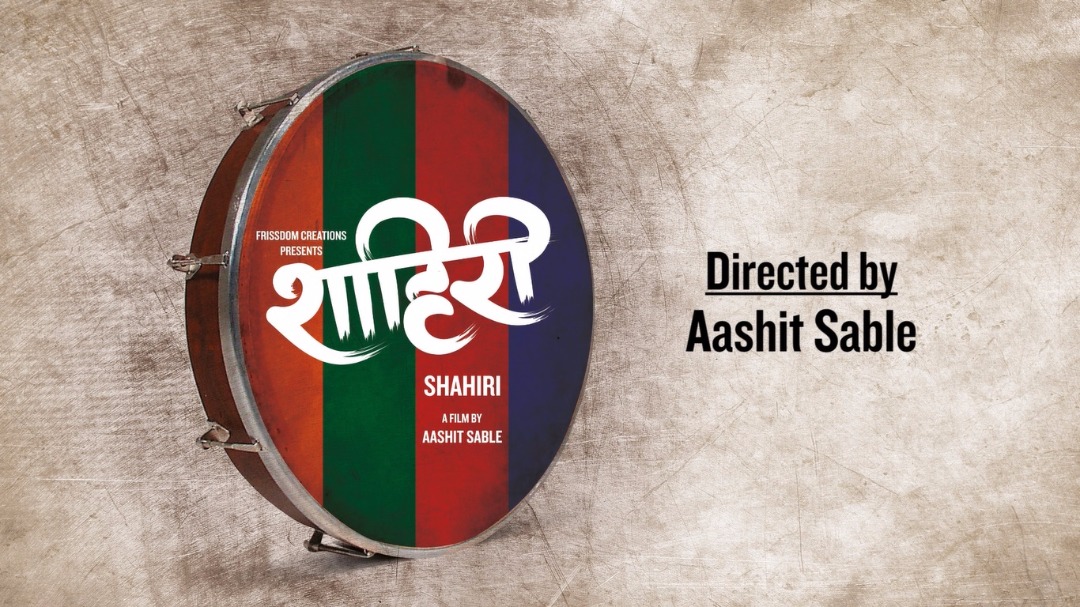 Harshal Patil who helped Sable in editing, said, "Due to various reasons, I had been ignorant about the real face of our society. But the amount of effort that Sable put in his work and through the raw footage, I was able to learn a lot and it also helped me understand a number of things including the tough upbringing of Sable.
Recently, the documentary was screened again on Karl Marx's birth anniversary and the audience showed a lot of respect and appreciation for his work. Bhupesh Gupta, who had a book stall at the event, told TwoCircles.net, "It helped us remember what works have been done by Shahiri for the society. Nowadays Shahiri have been relegated to just paying homage and Bhakti song. But this documentary did a wonderful job of showing the connection of Shahiri with the lives and works of Babasaheb."
Sable believes that only art will not help him survive, so in he also works on commercials to fund his passion. He was associate director for the shooting and editor for an advertisement for BOSCH.Talking about his inspirations, Sable said, "Sambhaji Bhagat is the most important Shahir for Maharashtra. Before that Vilas Ghogare and this only Shahirs are only documented till now. People does not care about cultural programs in any kind of situation whether it is from the movement or any ritual program and that is why I wanted to focus on them".
This year he got selected in MA course Media and Cultural Studies (SMCS) in Tata Institute of Social Sciences, Mumbai. To reply on that he humorously said, "People like you study in SMCS and make movies but I already made a documentary and will study about it now."
Sable plans to make more documentaries which will look at how songs have helped social movements, and is currently working on another script.
SUPPORT TWOCIRCLES
HELP SUPPORT INDEPENDENT AND NON-PROFIT MEDIA.
DONATE HERE