By Raqib Hameed Naik, TwoCircles.net
Baramulla: Ten years ago, Ashfaq Wani, then a 16-year-old martial arts champion, conceived an idea of starting an academy to impart training in different combat sports to local youth. But while most dreams of 16-year olds remain just that, Wani went ahead and turned it into a reality. He hasn't looked back since.
A resident of Rangwar locality in Baramulla district of north Kashmir, Ashfaq started training martial arts with his cousin brother, who used to teach Kung fu, when he was barely six years old. Twenty years down the line, Ashfaq, who now works as a journalist and a content writer, also runs "Kashmir Combatives- The Fight Academy" where hundreds of youth are trained in combative sports.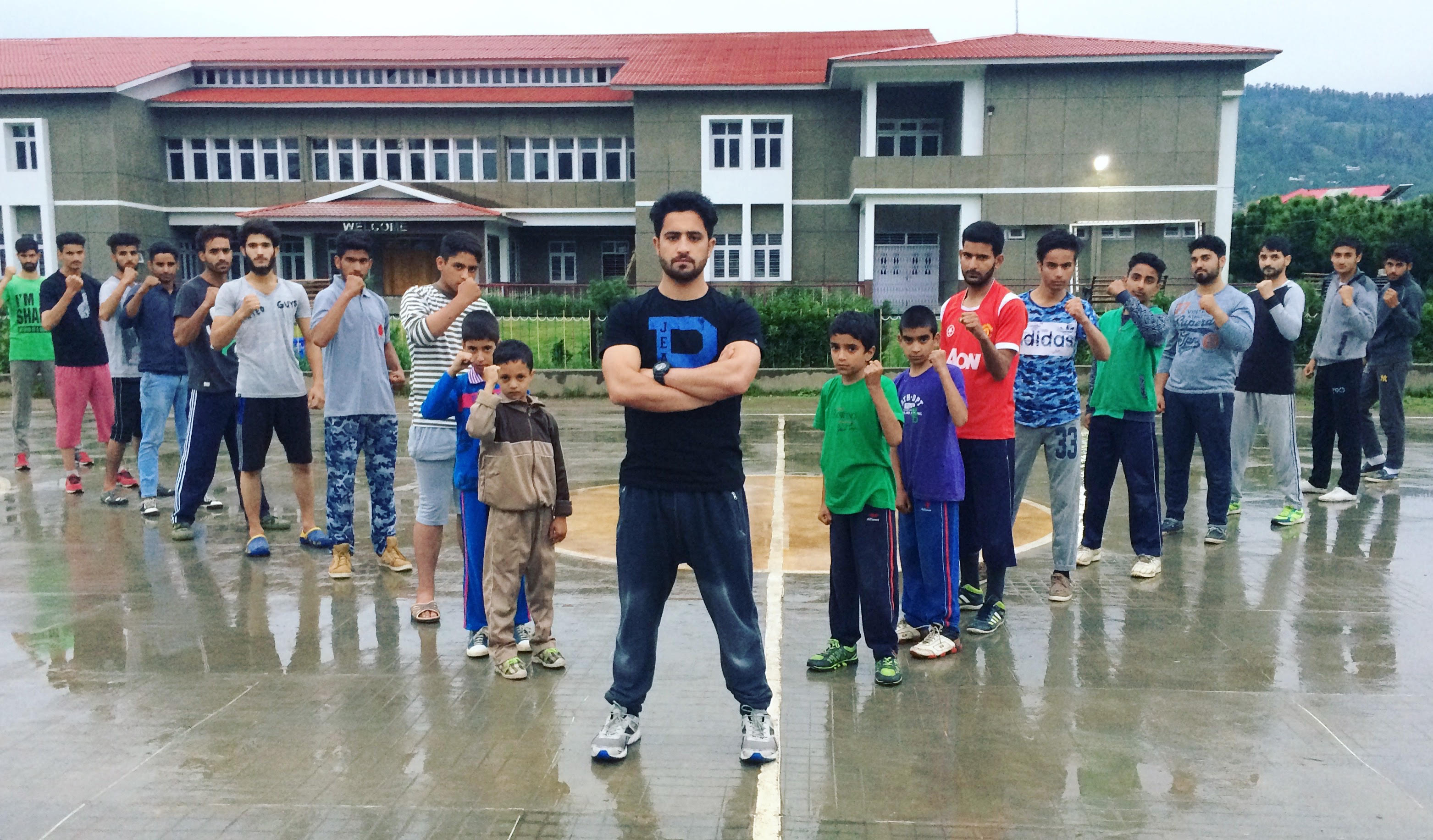 "Along with running this academy, I completed my masters in Convergent Journalism from the Central University of Kashmir. Since my childhood I had a passion for martial arts and see 18 years have passed and I am still in this field now from competitive mode to coaching mode," says Ashfaq. He holds a black belt degree in martial arts and has won dozens of medals in the sports version of martial arts both at state and national level. However, the laurels failed to provide him with a sense of fulfilment and he decided to focus on training people instead of chasing medals.
The main motive behind starting Kashmir Combatives was to help the local population understand the aspect of self-defence, which is the essence of martial arts. In his academy located inside the Saint Joseph School, Baramulla, youths are offered training in freestyle combat, real-world self defence, ultimate survival & combat tactics, improvised and tactical combat sports.
"The cold hard truth is that sports-based martial arts do not prepare you for the realities of violence in the 21st century. Especially when your life is on the line. That's the reason I decided to train and teach my students the realistic aspect of combat and martial arts," explains Ashfaq.
"To me, Kashmiri martial artists along with medals need a realistic approach to martial arts, a skill set to defend their honour, life and loved ones in the conflict zone of Kashmir," he added.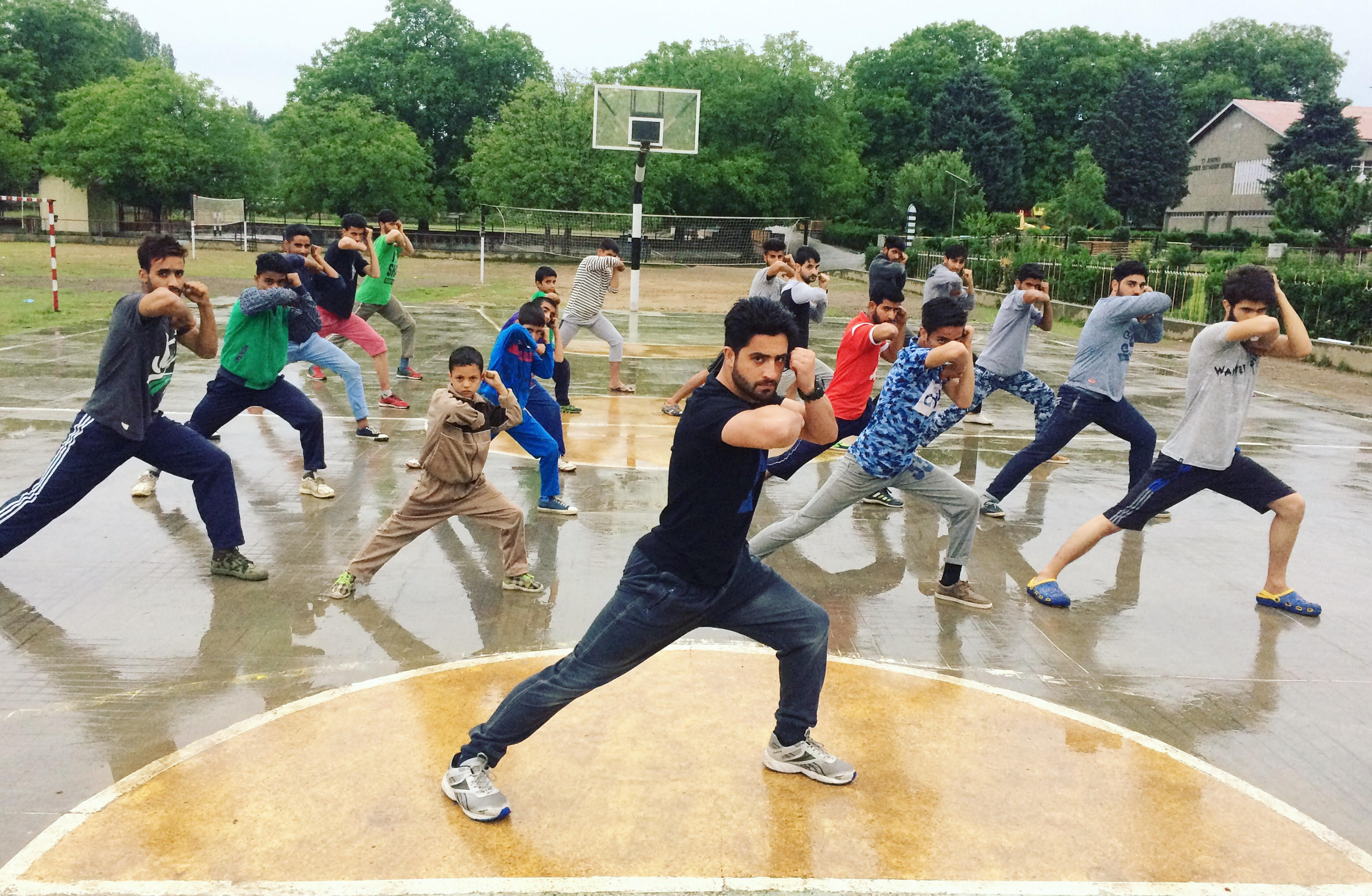 The term 'combative' includes hand to hand combat training and techniques and results in integration of different styles of martial arts and use of techniques to save oneself. It's about eclecticism or freestyle training with no limitations. The essence of Combatives is to learn and develop the essential combat skill set that can help one to protect himself and loved ones from true threats.
"We Kashmiris are born in a hostile land and we must be wolves because that suits our nature. Kashmir, besides being heaven on earth, it is also a conflict zone," he says. The academy has produced dozens of champions who have competed at state and national level and brought laurels to the academy and the state. Danish Manzoor one of the student at the academy is now a 15-time gold medalist at both state and national level.
"I have been training in KC since 2011.We are trained here like soldiers.The thing that differentiates KC academy from other martial art academies in other parts of India is the focus on the reality-based combat," Danish told TCN.
Now he is aspiring to compete at international level. Similar is the story of Musharif Qayoom, who is just 11 years old and has grabbed 13-time gold medals at different platforms of combat sports. "There is no martial art academy in the valley. I used to see martial arts on TV and got impressed by it. We take it as a part of real life situations not only the game," said Musharif. Ashfaq feels that martial arts are ultimately for the personality development as it helps a person to become the best version of himself.
Taking a step further, he has plans to launch a seminar and workshops for girls by imparting self-defence training as a part of empowering them. "People who join my academy feel a positive change in their life and cultivate a warrior spirit," he says. "They get a real taste of combat thus helping them in becoming a 'fighting gentlemen' and great human being," he adds.
SUPPORT TWOCIRCLES
HELP SUPPORT INDEPENDENT AND NON-PROFIT MEDIA.
DONATE HERE