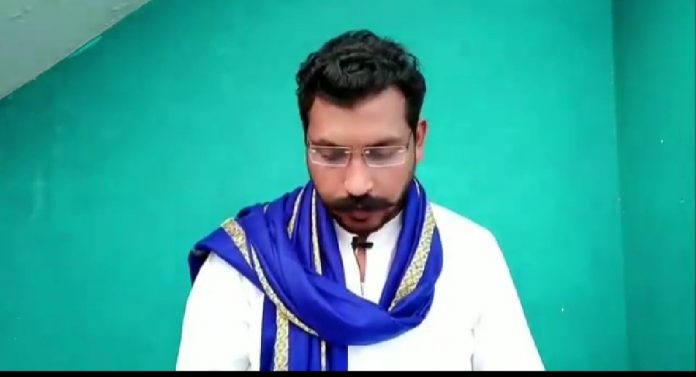 Bhim Army Chief Chandrashekhar Azad spoke to the United Nations Human Rights Council through video conferencing on the issue of human rights violations against the farmers and "those associated with the anti-CAA movement." 
Staff Reporters, TwoCircles.net
---
Support TwoCircles
---
Bhim Army Chief Chandrashekhar Azad Ravan has raised the issue of human rights violations with the agitators during the farmer's protests and the anti-CAA movement before the United Nations Human Rights Council (UNHRC). 
Azad told the UNHRC that "the Indian government was violating the fundamental human rights of its agitating citizens."
Azad spoke to the UNHRC through video conferencing on the issue of human rights violations against the farmers and "those associated with the anti-CAA movement." 
"In a democratic country, people have human rights and they are free. These human rights are being crushed by the government in India," he said. 
Azad said that people who raise voice against the government in India are tortured in undemocratic ways. "Minorities and Dalits are especially being targeted and persecuted in the country. The agitating youth are being implicated in fake and false cases so that their voice can be suppressed," he said. 
Ravan said that the "Central Government used tear gas, water cannon and lathi on the agitators to end the agitation," and added, "Elders and women were also persecuted."
Azad also referred to the anti-CAA movement during this period, saying that the opposition was suppressed by implicating these anti-CAA agitators in fake and false cases. "The government of India wants to suppress every voice that arises in opposition to the government," he said. 
Azad requested the UNHRC to urge Indian government to respect human rights and "prohibit the passing of non-constitutional laws by the government."
SUPPORT TWOCIRCLES
HELP SUPPORT INDEPENDENT AND NON-PROFIT MEDIA. DONATE HERE