By Raqib Hameed Naik, TwoCircles.net
New Delhi: Urdu Journalism legend and Chief editor of Islami Digest 'Huda' and 'Taha' Hazrat Maulana Ahmad Mustafa Siddiqui Rahi, 85, died on December 6 after prolonged illness due to cancer.
---
Support TwoCircles
---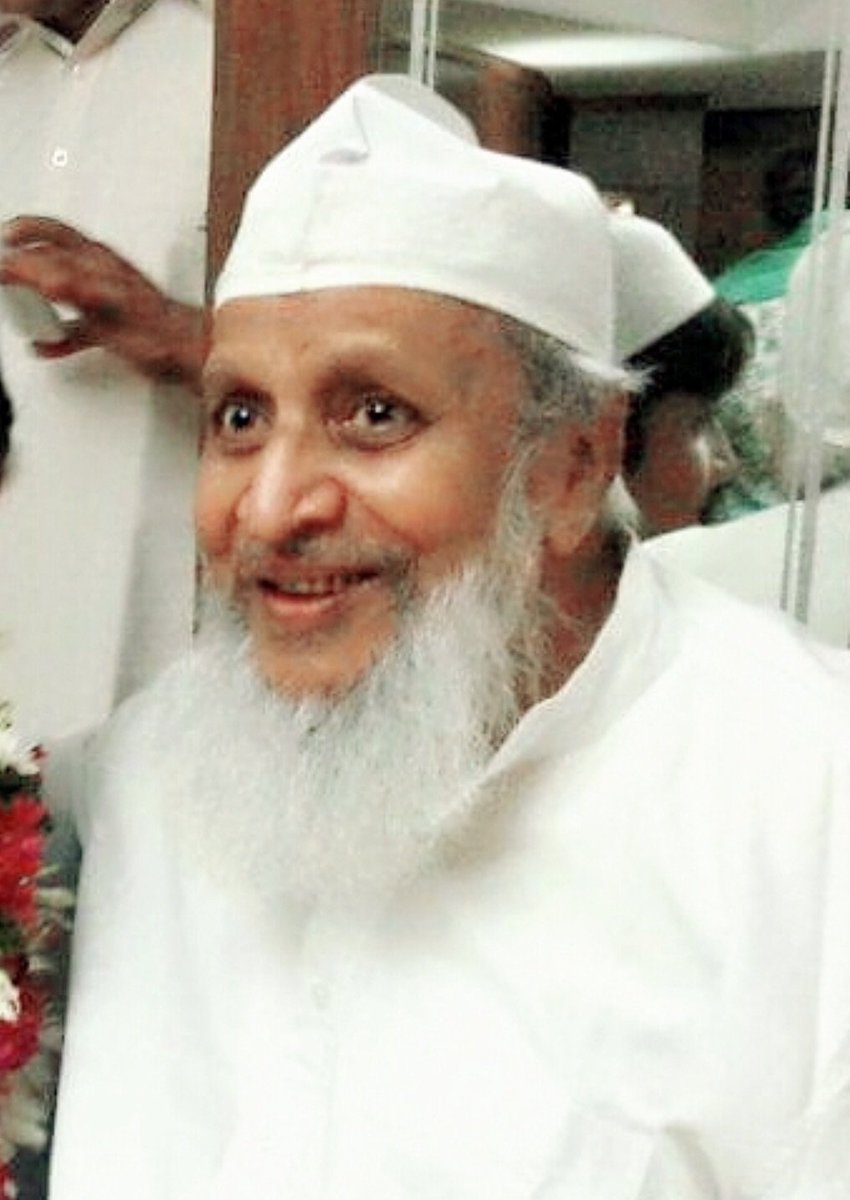 Maulana Ahmad Mustafa Siddiqui Rahi (Courtesy: Twitter)
Maulana Ahmad Mustafa contributed to the Urdu world as founder Editor of popular Urdu publications of the subcontinent like monthly Urdu digest 'Huma' and Islamic digests 'Huda' and 'Taha', which are India's largest circulated Islamic digests in Urdu. They have significantly contributed to the propagation of Islamic values till date, Even when he was on bed during the last six months of his illness, he brought out special issues of Huda.
Maulana started his career in journalism after completing his education from Darul uloom, Deoband at the age of 22 as founder printer, publisher of Urdu Daily Nai Dunya along with his father Hazrat Maulana Abdul Waheed Siddiqui.
Maulana Ahmed Mustafa Siddiqui "Rahi" has served as a Delhi Waqf Board member and a member of the Delhi state Haj Committee. He remains the only Urdu Journalist to Interview late Prime Minister Mrs.Indira Gandhi besides a close friend late Sanjay Gandhi, Dhirendra Brahmachari and several cabinet Ministers.
Till date he is credited with 100-plus special issues of Huda, which carry a special demand and weight in the scholarly circles.
His effort has given the Urdu readers world-class Islamic reading material backed by research and authentic content. He came from a rich family background of freedom fighters, and was jailed several times, along with his father in his journalistic mission post Independence as printer and publisher of Urdu Daily Nai Duniya,Delhi.
SUPPORT TWOCIRCLES
HELP SUPPORT INDEPENDENT AND NON-PROFIT MEDIA. DONATE HERE