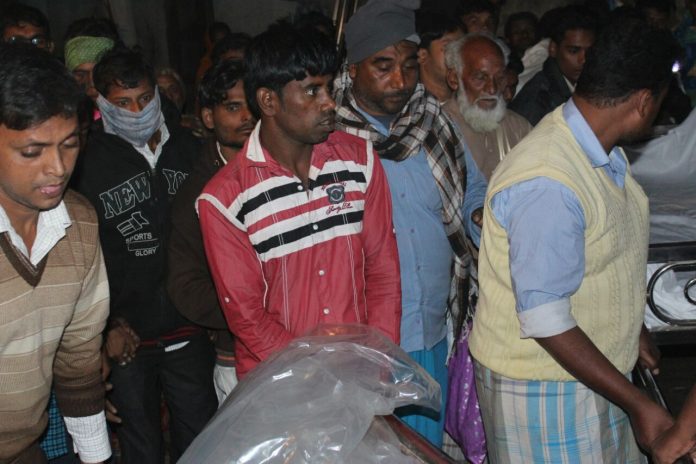 By Mirza Mosarraf Hussain, TwoCircles.net
The murder of Afrajul Khan in Rajsamand district of Rajasthan a couple of weeks ago has also severely impacted the lives of hundreds of Bengali Muslims working in the region, with many returning to Bengal in fear that they could be the next victim.
---
Support TwoCircles
---
Since the murder of Afrajul, more than 250 labourers working in Rajsamand have left, either temporarily or for good.
The incident has left such a scar on the minds of the Bengali workers that some have even left their possessions behind and taken the first train home. But, with jobs left behind, the biggest worry for these workers is to figure out how will they survive and for how long. Given that agriculture can employ them as labourers for a maximum of three months, many are already looking for alternative income sources. Some, however, are also hoping that they can return to Rajsamand once the conditions become normal. Nevertheless, all the workers have been left counting losses.
Take the case of Room Khan, the brother of Afrajul, who was also working there with him. He said to TwoCircles.Net, "We had been working there for more than 15 years. We felt that we were settled down there and could manage our families. But now we don't know what our fate will be. We cannot go back until or unless the situation becomes normal and even if it becomes normal, how can we stay there with the experiences of such horrific incidents?" He added, "We are now obliged to find some alternative place for work to earn our livelihood."
Md. Jiaul Hossain, a construction agent from Afrajul's village, said, "At first, many labourers, including me, fled the place because we realised that if he (Afrajul) was killed in such a manner, our lives also might not be spared. Rajsamand is the only place I have ever worked, and I had to leave my work incomplete.I will return once the situation becomes normal." He also said that many workers who were working under him have gone to Orissa and Purnia district in Bihar for some alternative jobs.
Md. Safikul Chowdhury, a day labourer working there in Rajsamand, said that there were also some labourers who did not leave immediately in the aftermath of the incident, rather a week after the murder. "We left for home on December 14. We caught the first available train when we saw that a huge crowd had walked in support of the murderer Shambunath Raigar in Udaipur, 70 km away from our place. The murder, and then the support for the accused made me really scared." Our families, which were extremely scared after the murder, got even more worried when they heard that several marches had been taken out in support of the accused. Our families insisted we come back immediately."
Chowdhury said that Rajsamand was now their second home. "My father came here as a worker and we have been living in that region in a rented house for more than 40 years. I will wait until everything calms down and then go back."
Md Rafiul Sk, another labourer who returned to Syedpur from Rajsamand, is currently looking for other means of livelihood in the locality until everything becomes settles in Rajsamand. "I am 38 years old and I have a family to take care. Where else will I get employment? I have to go back there once the situation there becomes cool. Now I am trying to find some agricultural work in the locality. Allah knows how many days I have to wait."
SUPPORT TWOCIRCLES
HELP SUPPORT INDEPENDENT AND NON-PROFIT MEDIA. DONATE HERE