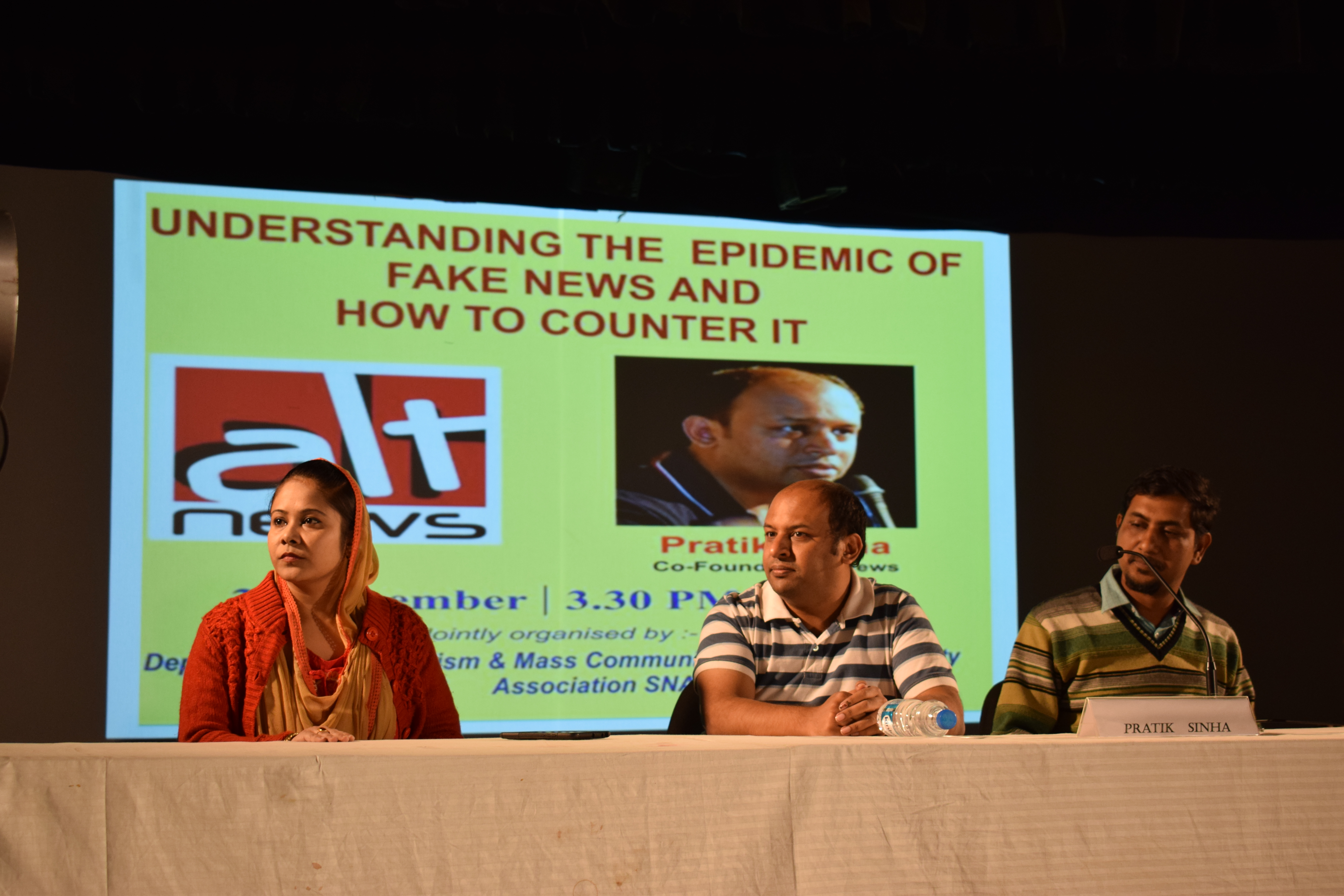 TCN News
---
Support TwoCircles
---
Kolkata: In the age of click-bait journalism, where even mainstream media rely on the maximum number of hits for revenue, sensational news writing – even if that is fake news – is a phenomenon that will thrive for long, believes Alt News Co-founder Pratik Sinha.
"It is not just social media which is involved, but even mainstream media is contributing to this issue of fake news, simply because of sensationalism. They want the eyeballs," Sinha said, adding, "Increase in (internet penetration) in this digital age has not just increased rumors on social media, but it has also affected our mainstream media companies where their inherent business model is in conflict with the art of fact-checking."
Sinha, who is in the city to participate in several programmes was speaking on the topic "Understanding the Epidemic of Fake News and how to Counter it" at Aliah University. The Special lecture was jointly organized by the Department of Journalism and Mass Communication of Aliah University and Association SNAP.
Sinha cited several examples to illustrate how fake news is being used to not just score political brownie points, but also incite communal, regional and ethnic tension, so much that it has resulted in lynching and murder of people in extreme cases. "The amount of Hindu-Muslim videos which are out there, the amount of cow slaughter videos which are out there which are from other countries, all these are leading to extreme polarisation…and law and order issue."
Without taking names, he said that one party might have started it earlier, but now every party is doing the same thing. Sinha noted that in the age of online media several fake news websites started by young entrepreneurs have come up which thrive on click bait sensational stuff to generate revenue. He gave examples of repeated offenders whose photos are seen with senior BJP leaders to stress that at this point of time they adhere to one ideology, but added, "I believe that if tomorrow the political wills were to change these young people are so hooked on to those quick bucks that they will sell whatever is saleable. If there is another ideology which is saleable they will sell that because there is so much of easy money in a country that is struggling with jobs."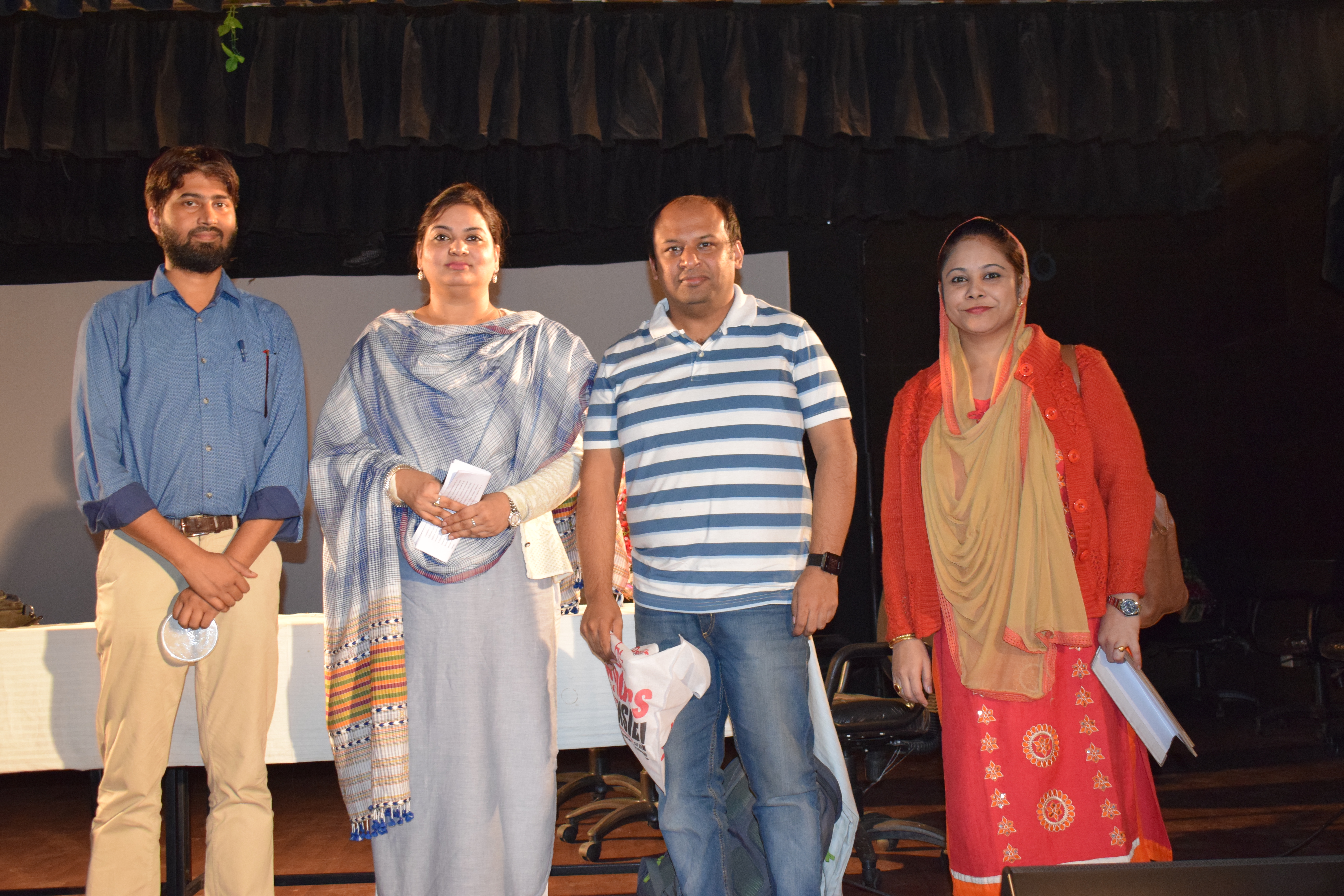 Over 120 people in the audience sat in rapt attention as Sinha explained how one can fact-check in simple steps before sharing unverified news on social media. Besides, students and teachers, a large number of the general public also gathered, including some eminent civil society activists and senior journalists. Among others, NDTV's Monideepa Banerjee, The Hindu's Suvojit Bagchi, ENews' Shabina Akhtar attended the program and shared their experiences as well.
SUPPORT TWOCIRCLES
HELP SUPPORT INDEPENDENT AND NON-PROFIT MEDIA. DONATE HERE