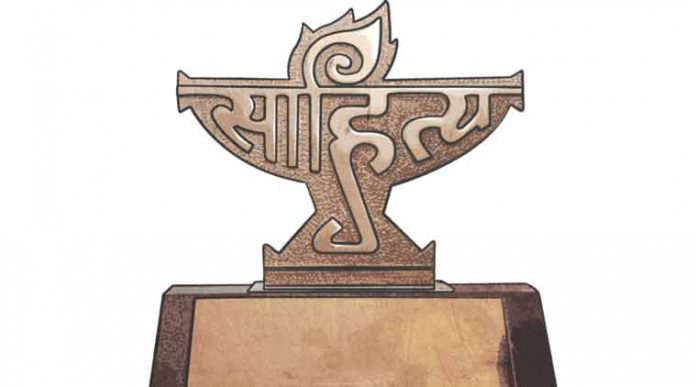 By TwoCircles.net, Staff Reporter
New Delhi: Three Muslim writers have been selected among others representing 24 Indian languages for this year's Sahitya Akademi award. Afsar Ahmed for his Bengali novel, "Sei Nikhonj Manusta", Baig Ehsas for his Urdu short stories "Dakhma" and poet Late Inqulab for his Tamil poetry "Kandhaal Naatkal" are among those honored with Sahitya Akademi award 2017.
---
Support TwoCircles
---
Afsar Ahmed has penned 27 novels and 14 non-fiction and children's books. He has received Katha Award for a short story, Sarat Sahitya Purashkar for lifetime achievement and a Sahitya Akademi award for translation of a novel from Urdu to Bengali. His novel 'Bibir Mitthye Talaq O Talaquer Bibi Ebong Halud Pakhir Kissa', was in the school curriculum in Assam.
Press Release regarding announcement of Sahitya Akademi Main Award 2017, held on 21 December 2017 at Rabindra Bhavan, 3rd Floor, Conference Hall, New Delhi. Visit: https://t.co/6nlxyGFLzN@dr_maheshsharma @MinOfCultureGoI pic.twitter.com/NgCT7gLWE8

— Sahitya Akademi (@sahityaakademi) December 21, 2017
Makkal Pavalar Inqulab was an Indian rationalist, activist and writer. He retired as a professor of Tamil at The New College, Chennai. His poems espousing rationality have been critically acclaimed. Kanmani Rajam, his most famous poem, criticises the moral bankruptcy of politicians. His family has already declared that it will reject the Sahitya Akademi award as Inqulab was never a poet who chased awards. The Sahitya Akademi, however, said it had received no such letter from the family of Inqulab.
Two more Muslims, Iqbal Nazki and Mahmood Ahmed Sahar were selected for Sahitya Akademi prize for translating Tamil novel "Chaivu Narkli" to Kashmiri "Araam Kursi" and Sanskrit poetry "Meghdootam" to "Kalidas ki Azeem Shairi" respectively.
On Thursday, December 21, Sahitya Akademi had announced its annual awards in 24 languages.
Seven novels, five books of poetry, five of short stories, five of literary criticism and one of play and essays have been chosen for the awards.
The awards were recommended by distinguished jury members representing the 24 Indian languages and approved by the Akademi Executive Board, said a release.
SUPPORT TWOCIRCLES
HELP SUPPORT INDEPENDENT AND NON-PROFIT MEDIA. DONATE HERE