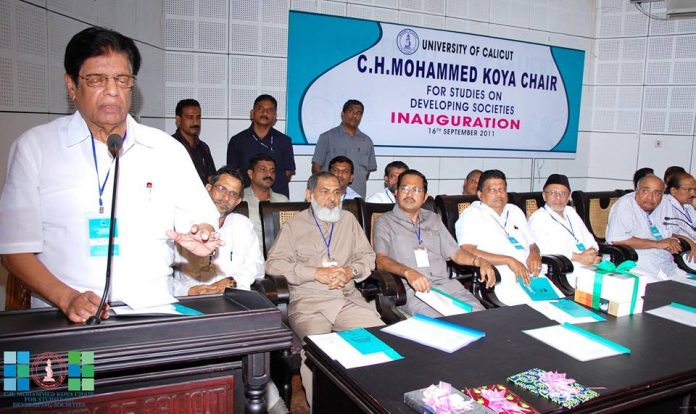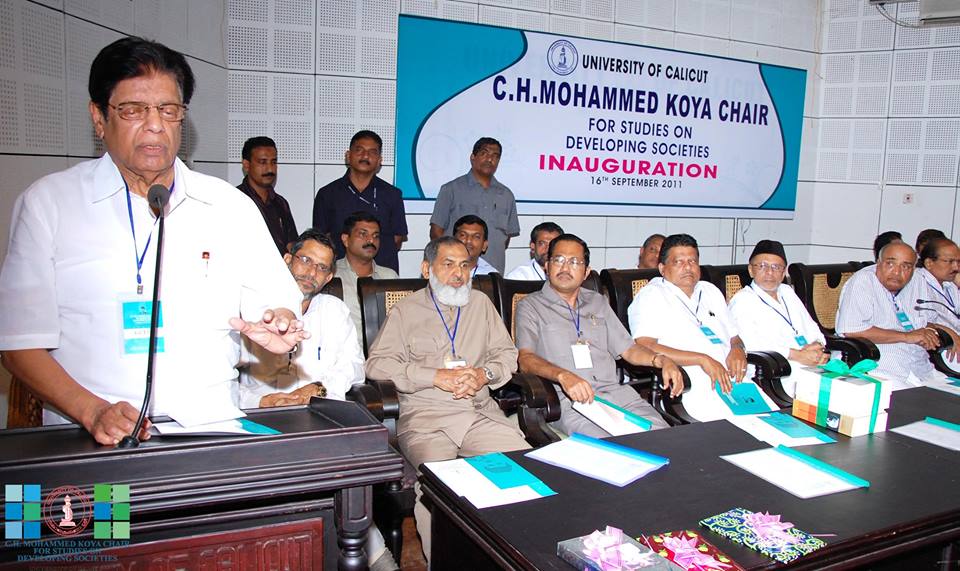 By Shafeeq Hudawi, TwoCircles.net
Kozhikode: As an exemplary leader, parliamentarian for seven consecutive terms and the lone Union Minister his party had in six decades, Edappakath Ahamed (1938-2017) was always accorded special privilege by the Indian Union Muslim League. Be it politics or diplomacy or international relations Ahamed did justice to his country, his party and his community.
---
Support TwoCircles
---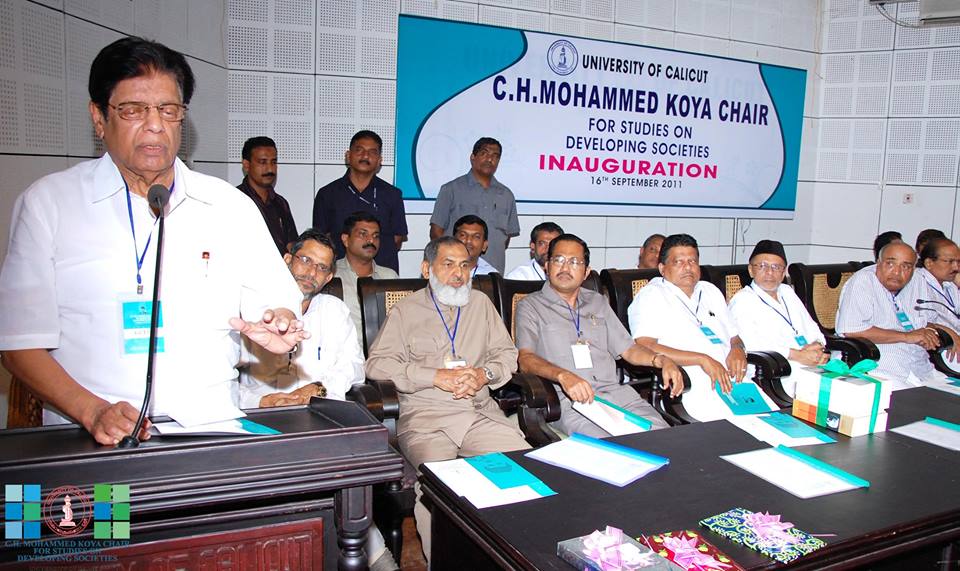 Ahamed breathed his last in the early hours of February 1 at Ram Manohar Lohia (RML) hospital in Delhi, where he was admitted yesterday following an unfortunate turn of events. The 78-year-old IUML leader was taken with cardiac arrest during President Pranab Mukherjee's address to the joint sitting of both Houses of Parliament.
He was born in Thana, Kannur city of north Kerala to Late Abdul Khader Haji and Late Nafeesa Beevi on April 29, 1938. Ahamed completed his education from Government Brennen College in Thalassery and Government Law College in Thiruvananthapuram.
Ahamed attained a big stature after starting a political career through Muslim Student Federation (MSF), the student's outfit of IUML. Unlike most of the leaders, he emerged as a leader after starting at the ground level, and he became the first state general secretary of MSF followed by the appointment as the president of the federation.
He was elected to Kerala Legislative Assembly in 1967 from Kannur, his own constituency. The 29-year-old leader, who scripted a record by being the youngest MLA, drew the attention by his speeches in the assembly.
"Ahamed was the first leader who emerged from students politics in the state. He was a shining star much before the emergence of prominent leaders like A K Antony," reminisces author M C Vadakara.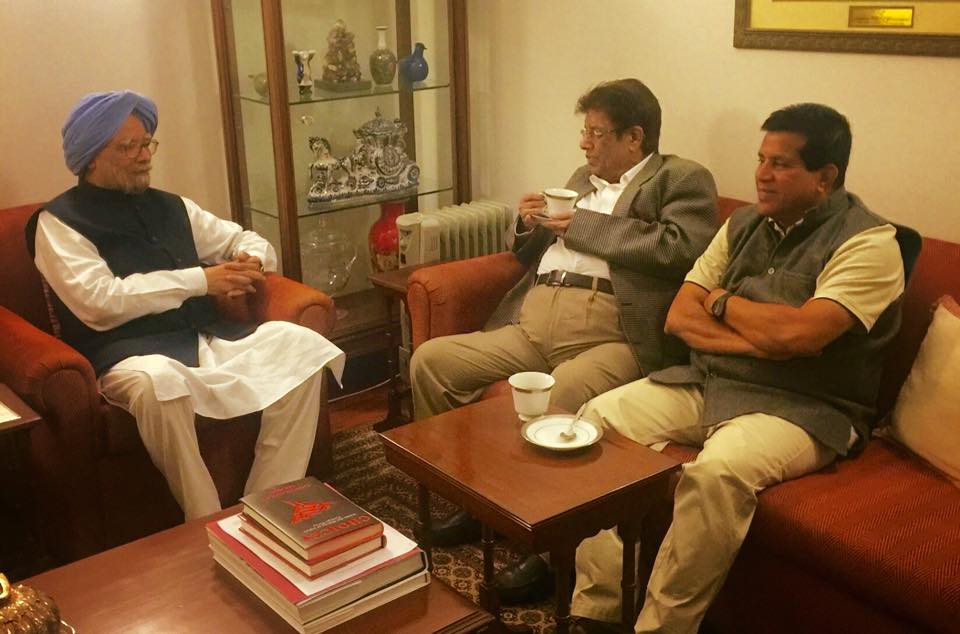 He was a legislator for five consecutive times between 1967 and 1991 from IUML bastions like Koduvally, Tanur, and Kannur. He was the Chairman of Municipal Council, Kannur between 1981 and 1982. He was appointed as the Minister for Industries in 1982 and continued to hold the post till 1987.
In 1991, the party opened doors of national politics before him. He was elected to 10th Lok Sabha from Manjeri in Malappuram district. Ahamed brought a new era of parliamentary politics within IUML by breaking the stereotypes. Leaders from other states like G M Banatwala, Ibrahim Sulaiman Sait, and Quaid- e- Millath Muhammad Ismail Sahib were cast by the party from its Lok Sabha constituencies Manjeri, Malappuram, and Ponnani.
"This tradition was kept intact in order to ensure the representation of Muslims throughout the country through IUML," M I Thangal says.
Ahamed, a leader from the state, shouldered this duty of representing Indian Muslims in the House. Though the extent of its benefits is debatable, Ahamed started a transformation in IUML. Later, candidates from outside Kerala were also replaced by E T Mohammed Basheer and KPA Majeed.
According to IUML leader and University of Calicut syndicate member PnA Rasheed, an array of abilities made the potential leader standing out.
"Skilled in English and Urdu, he could win the hearts of his colleagues in Parliament. His speeches proved that he was a right choice. The party committed no mistake," Rasheed said.
He was elected for seven times in IUML's ticket. His seventh successive victory to Lok Sabha was from Malappuram in 2014.
After holding high profile posts during his tenure in Parliament, he was made Union Minister of State for Railways in 2009. And in 2011, the Parliamentary Leader of IUML was given the portfolio of Union Minister of State for External Affairs and Union Minister of State for Human Resource Development in second UPA Government.
The Congress-led United Democratic Front (UDF) owes much to this leader as he was the only front candidate got elected in 2004 from Kerala.
"Congress lost all its seats while IUML surprisingly lost its strong bastion Manjeri to CPIM. Ahamed sailed to an easy win in Ponnani and he was the only one UDF member in Loksabha," Rasheed says.
Also a familiar face at international Muslim venues, Ahamed was a channel between the Arab world and India. During his tenure as Union Minister of State for External Affairs, he helped the country strengthen its ties with Muslim countries and the Arab world. He led the Hajj pilgrims from the country to Saudi for several times and was invited by the Saudi royal family many times to participate the Holy Ka'ba washing ceremony ahead of Hajj season.
Amidst the achievements and contributions, he will be remembered for his adamant stand during 2014 Lok Sabha elections. The party leadership was criticised for casting Ahamed in Malappuram despite serious ailments. After much dilly-dallying and several rounds of discussion, Ahamed was announced as the party candidate. He drew strong criticism from the leaders within the party and UDF as he was not ready to give way to youngsters. Social media trolls rained on the leader, who was not physically fit to attend the election rallies and campaigns. He underwent strong media attack. But he had the last laugh after he won the elections. The only negative publicity he faced was corruption allegations from opponents for his alleged involvement in Hajj seat scam.
He got married on 14 May 1961 to (Late) Zuhara Ahamed. He has two sons Raees Ahamed and Naseer Ahamed and a daughter Fousiya Ahamed.
Apart from representing the country in various international forums, Ahamed played a prominent role in establishing institutions for the promotion of industry and education in Kerala. He was the Founder and Chairman of Kerala State Rural Development Board and Executive Chairman of Kerala State Small Scale Industries Development Corporation. He was president, Muslim Educational Foundation, Pannur, Kannur, Kerala, Member, Board of the Medical College, Pariyaram, Kerala, Managing Committee, MEA Engineering College, Malappuram, a member of Executive Council of Aligarh Muslim University and a member of Central Haj Committee.
SUPPORT TWOCIRCLES
HELP SUPPORT INDEPENDENT AND NON-PROFIT MEDIA. DONATE HERE