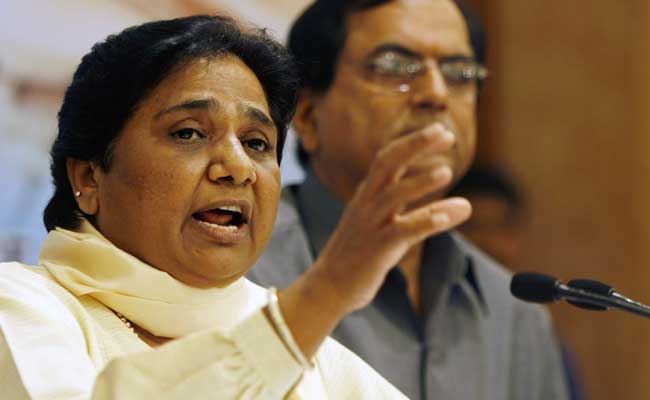 By Soroor Ahmed, Twocircles.net
As Punjab goes to poll on February 4, exactly one week ahead of the first phase of polling in Uttar Pradesh, most analysts seem to have overlooked the vagaries of Dalit politics, which has a common link between the two states.
---
Support TwoCircles
---
The Bahujan Samaj Party, which is a powerful force in UP, was actually founded in 1984 by Kanshi Ram, who was born in a Ramdasia Dalit (Chamar) Sikh family of Ropar district of Punjab. This was the year when the Sikh militancy was at its peak. On June 6, 1984, the Golden Temple was stormed into by the Indian army leading to the killing of terrorist leader Jarnail Singh Bhindranwale and many others. This was followed by a revolt by many Sikh army personnel and officers. Later the same year (Oct 31), Indira Gandhi was assassinated by her own Sikh guards. This was followed by massacres of thousands of Sikhs in Delhi and other places.
In short, the birth of BSP thanks to a Sikh Dalit from Punjab working in Maharashtra sounds somewhat perplexing. Three decades later, the BSP is hardly a force in Punjab, the state which has the highest percentage of the Dalit population in the country––as high as 31.9%.
Mayawati did campaign in the state, but the BSP is not at all hopeful. In contrast, Aam Aadmi Party chief Arvind Kejriwal had as early as November 25 announced that his party would appoint a Dalit deputy CM if voted to power in the state.
Unlike Punjab, the BSP is a powerful force to reckon with in Uttar Pradesh, where they form 21.3 per cent of the state population.
If Kanshi Ram, who made UP a sort of his political home, was born in Punjab, Mayawati was born and brought up in Delhi. Both belong to the Ravidas community.
In the past too, Republican Party, which was essentially a Maharashtra-based Dalit outfit, used to have some influence in UP politics.  But after the 1960s, they gradually vanished.
If Dalits of UP––with the help of imported leaders can become a major player in state politics––why cannot they become a similar force in Punjab, where their economic condition is relatively better and where the stigma of untouchability is not as strong?
In UP, the land of Sant Ravidas––who has a big following to Punjab too––the Dalits are Hindus, and subjected to widespread exploitation. Yet in some ways,  they are better than their Dalit brethren from Bihar.
The advent of leather industries in cantonment towns like Kanpur, Meerut, Agra etc during the 19th century provided some economic opportunities to Chamars, who form two-thirds of UP's Dalit voters.
As the military needed boots and belts, leather industries flourished in the cantonment towns in both pre- and post-1857 years. In Punjab on the other hand, the Dalits––many of them also called  Mazhabi Sikhs––have a tradition of serving in Sikh Khalsa Army, then British Indian Army and now in Indian Army. Thus their economic condition is not as bad. As Sikhism preaches equality, their social condition is relatively better (please note, relatively better) than Dalits of many other states of the country.
Yet a Sikh Dalit, Kanshi Ram, had in 2002 along with two crore followers, proposed to convert to Buddhism on October 14, 2006: the 50th anniversary of the conversion of B R Ambedkar. Unfortunately, five days before this event, he passed away.
When voters will line up outside polling booths there is enough for the BSP leaders to make an introspection. First, the Akali-BJP combine and Congress walked away with their votes, now Aam Aadmi Party has posed a big challenge by making big inroads into the Dalit votes. Not only the party has promised a Dalit deputy CM, but also released a Dalit manifesto.
Unlike UP, the issue of Dalit identity could not be forcefully promoted by the BSP in Punjab. Perhaps the absence of a UP-Bihar type exploitation of Dalits prevented its growth. In such a situation, religious identity took a front seat. That is why perhaps the Akali Dal managed to do well in the Dalit reserved constituencies in 2012, especially in Doab (between Sutlej and Beas) area, which has 46% of Punjab's SC population.
But BSP is not only battling for survival in Punjab. In UP too, if it fails this time, Mayawati may be in for a big trouble as she had run the party alone and has till now not allowed any other Dalit leader to emerge. In 2014 Lok Sabha poll, the BSP drew blank notwithstanding the fact that it got 19.82 per cent votes.
If BSP does not perform well it will be another lost opportunity given that Dalits have also strengthened its voice in Gujarat, Telangana, Maharashtra etc.
SUPPORT TWOCIRCLES
HELP SUPPORT INDEPENDENT AND NON-PROFIT MEDIA. DONATE HERE