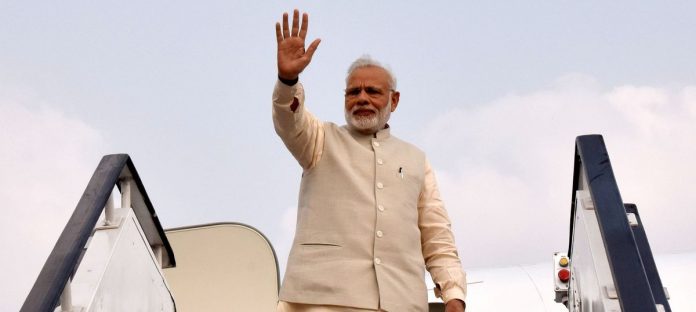 Meerut, (IANS) : Prime Minister Narendra Modi on Saturday likened his first election rally in Uttar Pradesh with India's first war of independence in 1857, saying it was a fight against the British then and now it is a battle against poverty and the state's rulers who have obstructed growth and development.
"The first war of Independence began here in Meerut in 1857. Then the fight was against the British and now the war is to eradicate poverty," Modi said, addressing a well attended gathering of BJP supporters here.
---
Support TwoCircles
---
The Prime Minister said despite Uttar Pradesh having so much potential for development, youth from the state were still being forced to look for employment opportunities in other states of India.
He said his government wanted "to do so much for Uttar Pradesh but could not because the state government has been obstructing" his developmental initiatives.
"Every initiative (of the central government for Uttar Pradesh) gets stuck in Lucknow," he said.
Uttar Pradesh goes to the hustings in seven phases from February 11 to March 8.
SUPPORT TWOCIRCLES
HELP SUPPORT INDEPENDENT AND NON-PROFIT MEDIA. DONATE HERE