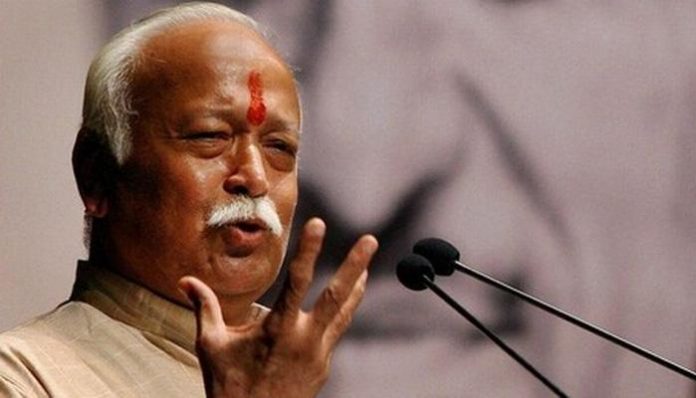 Baitul (Madhya Pradesh), (IANS) : In a remark likely to court controversy, RSS chief Mohan Bhagwat on Wednesday said every person born in India is a Hindu.
"Everyone born in the country is a Hindu — of these some are idol-worshipers and some are not. Even Muslims are Hindus by nationality, they are Muslims by faith only," he said at an event here.
---
Support TwoCircles
---
The Rashtriya Swayamsevak Sangh leader is on an eight-day visit to Madhya Pradesh.
"Just as the English live in England, Americans in America and Germans in Germany, Hindus live in Hindustan," he said.
"It is no surprise if members of Rashtriya Muslim Manch do an 'aarti' of Bharat Mata because they are Hindus… They may have become Muslims by faith but they are Hindus by nationality," he added.
He also called upon people to rise above caste, religion and language.
SUPPORT TWOCIRCLES
HELP SUPPORT INDEPENDENT AND NON-PROFIT MEDIA. DONATE HERE