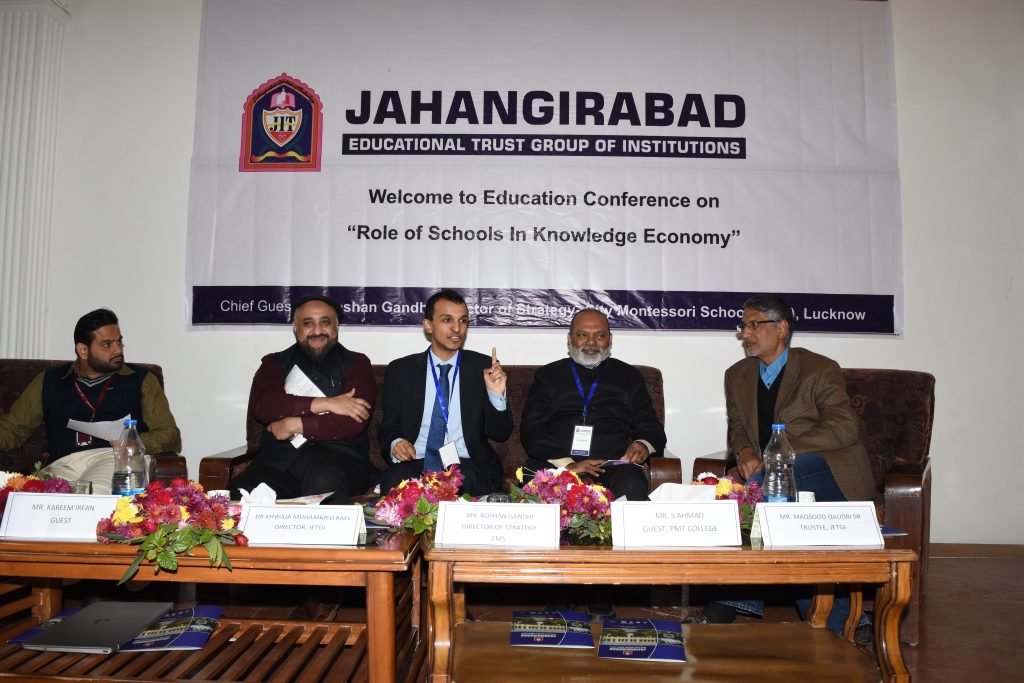 ---
Support TwoCircles
---
Barabanki: Jahangirabad Institute of Technology (JIT) organised a teaching workshop for senior officials and headmasters of all the major schools of Uttar Pradesh to discuss ways of improving the quality of education in schools.

The programme began with institute director Mohammed Rafi welcoming all the members, and talking about how JIT is committed to improving the quality of education and ensure that the same reaches all the people.
Adding to the same philosophy, special guest for the occasion Roshan Gandhi too said that ensuring education for all was the need of the hour.
Karim Irfan, CEO of a software company and  a renowned speaker specializing in law and strategy development from the US presented about the mission of Jahangirabad Institute of Technology (JIT) and how it is different from other engineering colleges.
Professor, S Ahmed, faculty at PMT College, answered  various queries presented by the participants during the workshop.
At the end of the workshop, Maqsood Quadri, Trustee, thanked the participants and stressed on the need to have more programmes in order to ensure that these programmes play an important role in the development of education  sector.
The programme was attended by Mohammed Naeem, Rehman Qidwai, Dr AK Mishra, Gaus Moiuddin, Afaaq Ahmed, Mohammed Zubair Khan and Mohammed Fahad along with Pratiksha Bansal besides several other principals of junior colleges.
Jahangirabad Institute of Technology (JIT) under the umbrella of Jahangirabad Educational Trust Group of Institutions (JETGI) is promoted by a number of professionally successful Indians who are settled abroad and have come together to promote higher education with leadership skills to give back to the community through Indian Muslim Relief and Charities (IMRC).
Besides Engineering in Computer Science, Civil, Electronic, Electrical and Mechanical, JIT also offers MBA course. There is a separate Media Institute (JMI) that offers diploma and certificate courses in media and has the state of art studios and infrastructure.
SUPPORT TWOCIRCLES
HELP SUPPORT INDEPENDENT AND NON-PROFIT MEDIA. DONATE HERE