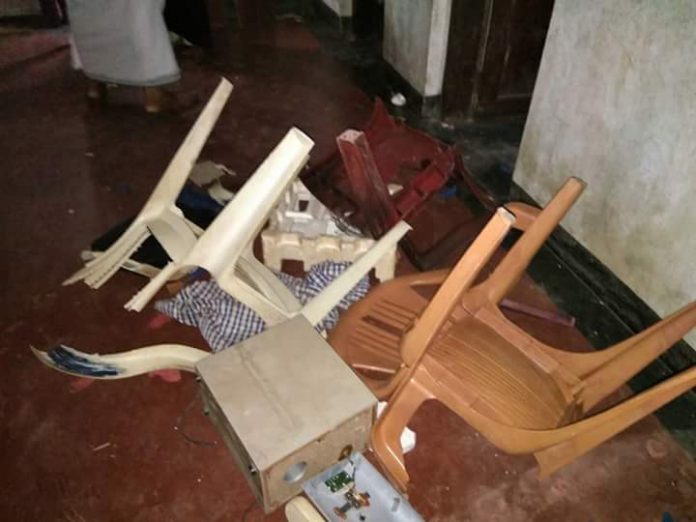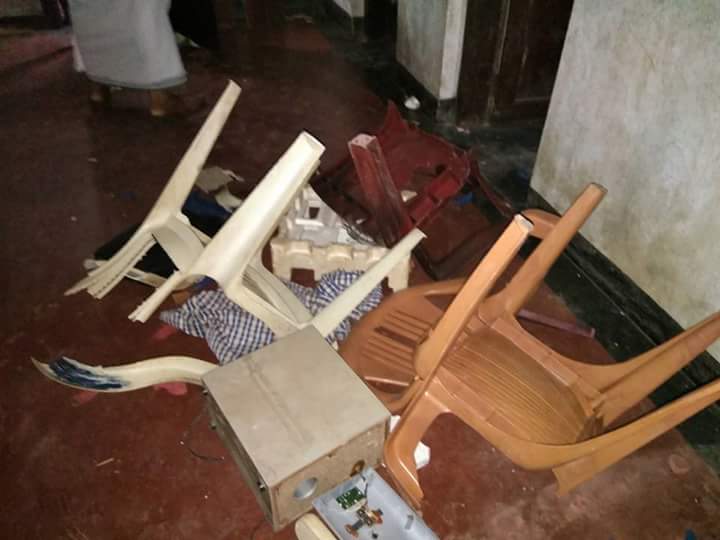 By Shafeeq Hudawi, Tweocircles.net
Malappuram: Ayishumol has had little to do apart from praying to God and shedding tears ever since her two sons were taken away by the Police. When Twocircles.net met her at her residence at Tanur in Malappuram district, she was narrating the policy terror to a group of people's representatives. Her two sons, Kasim, 38, and Faisal, 30, were arrested by the police following political violence which broke out in the area over the last week.
---
Support TwoCircles
---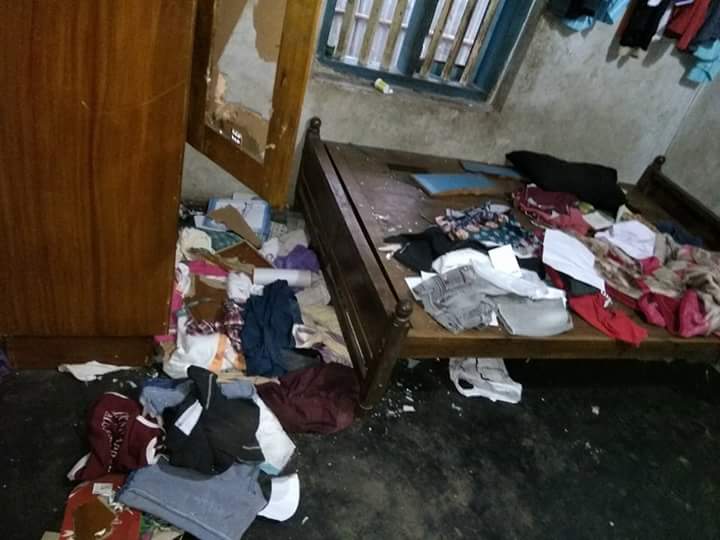 Cadres of the CPI(M) and IUML locked horns on March 11 in Tanur and coastal hamlets surrounding Tirur in Malappuram district. These areas have been witnessing a political tussle between the two parties for last few years, but what made the latest such incident even more painful was the brutal attack by the police on local residents in Tanur.
It is important to point out here that the clashes were not communal in nature, as the cadres of both the parties in these areas are Muslims.
On March 11, following political clashes between the two parties, a team of police personnel from Tanur station arrived at Chappappadi to contain the violence.
Around 2,000 police personnel from across the stations in Malabar and cadets from Malabar Special Police (MSP) were deployed soon after the incident. In an effort to bring the violence to an end, however, the police unleashed its own brutalities, leaving people stunned.
"The police was like a frenzied mob and some of them were drunk too. They misbehaved us by shouting derogatory words while we refused to open the door. Both Kasim and Faisal were not involved in that violence and they were sleeping when the police arrived," says Naseema, wife of Kasim.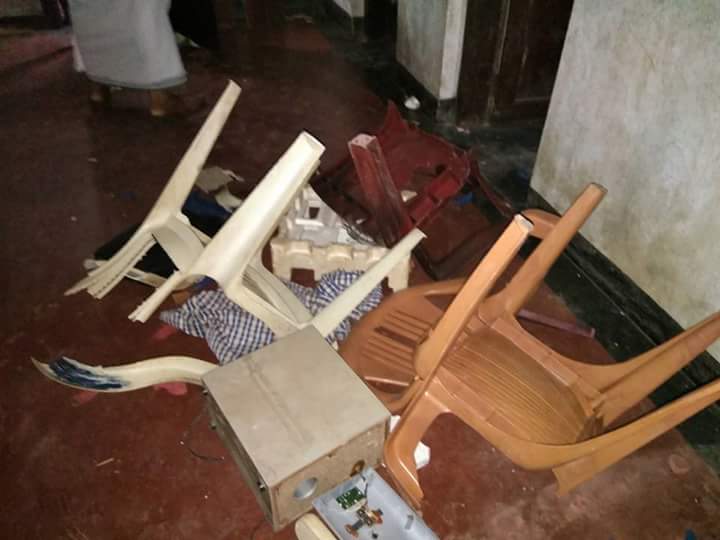 "Everyone who came in the sight of the force became a target. Local residents including juveniles and old men were beaten. Vehicles were overturned and torched," says Sadiq Faizy Tanur, a cleric hailing from the locality.
According to reports, about a dozen policemen were injured and this made the security forces even angrier. "They were not familiar with the narrow lanes of the locality while they were chasing the local youngsters and middle-aged men. And some of the policemen got injured while they were overturning and thrashing the vehicles," said Sadiq.
According to figures with IUML local leadership here, more than 100 houses were attacked by the police force while more than 200 vehicles were damaged.
Ayishumol's case was not the only one whose house came under attack by police that night. " They didn't even spare my sick husband Basheer, who was sick. He was taken into custody and was brutally beaten by the police," says Maimoona at Chappappady.
Basheer was sent back home after spending a day in custody,  with an injury to his left shoulder. Maimoona's 20-year-old son Saheer was also arrested by the police. "My son is not part of any political party. He was also taken by the police," Maimoona said, adding that police entered her house after breaking the back door.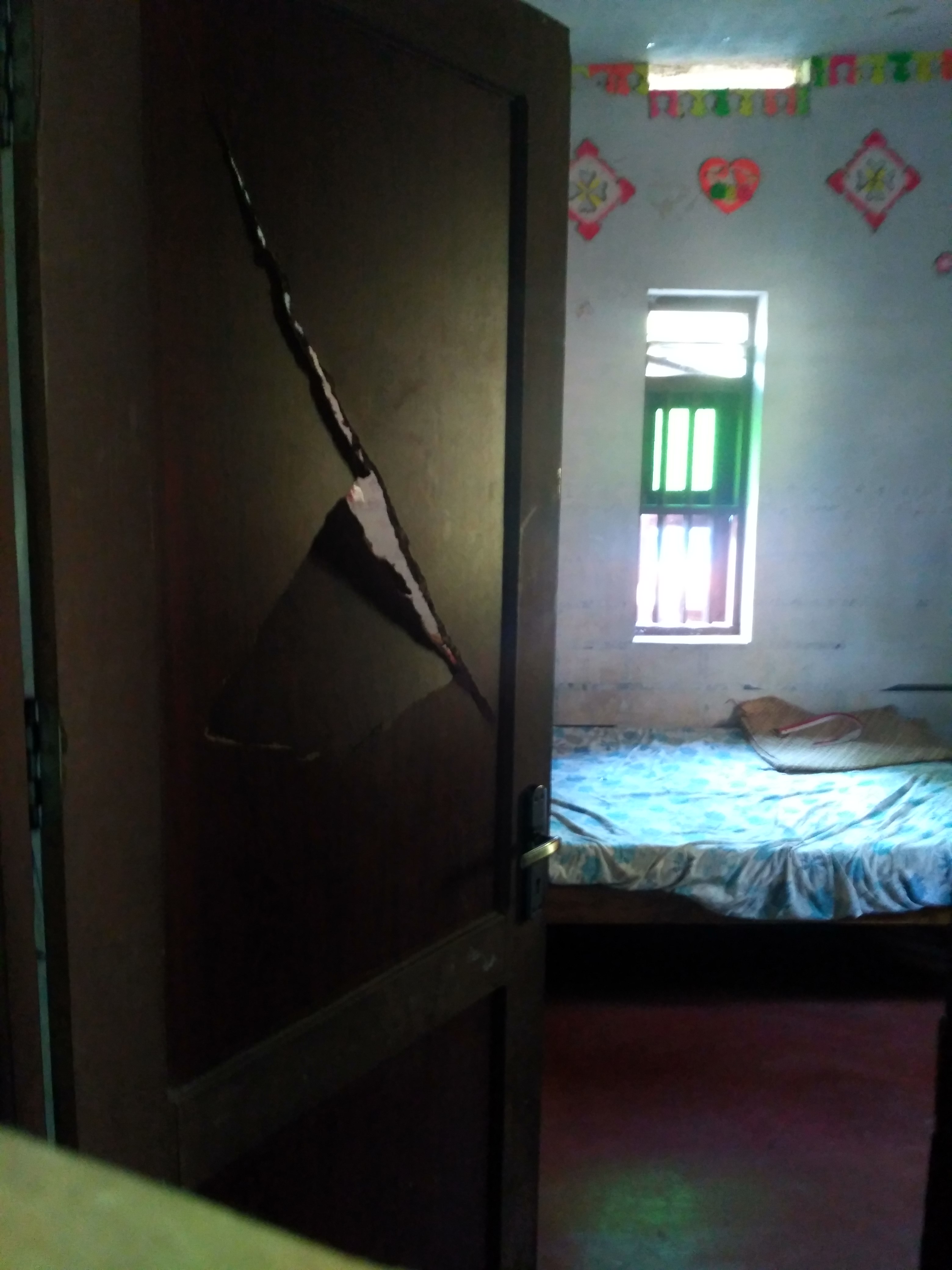 According to figures with Tanur police, a total of 34 persons, including one juvenile were arrested between March 11 and March 14, and all of them were sent to Kozhikode district jail.
Pointing fingers to how cruelly the police behaved that night, Tanur municipal councillor Ashraf MP said that the five-kilometre stretch from Jamalpeedika to Ottumpuram was caught by the fear of a riot due to the frenzied approach of the police.
The violence initially broke out at Chappappadi and Aal Bazar. But the police created a scary atmosphere at nearby localities too.
Residents at Thaha Beach and Ottumpuram told Twocirlces that they are not allowed to come out of their houses after 7 pm. "No violence erupted here. But, houses here too were raided and attacked by the police. Our youngsters are chased if they come in the way of police," said Ahammed Koya at Thaha beach.
However, the police brutality drew heavy criticism during the all-party peace meeting held at Tanur under the leadership of Minister for Local Administration K T Jaleel of CPI(M) and local MLA V Abdurahman (IUML).
Abdurahman said that the Revenue Divisional Officer had deputed to assess the losses and that the government will consider compensating the victims.
"We will not tolerate the repeated incidents violence at Tanur and surrounding areas. They will be contained at any cost. Action will be recommended against police officials if they are found guilty," he said.
SUPPORT TWOCIRCLES
HELP SUPPORT INDEPENDENT AND NON-PROFIT MEDIA. DONATE HERE