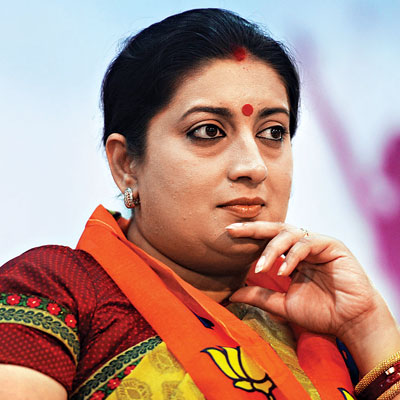 New Delhi, (IANS): Condemning as "barbaric" the killing and mutilation of two Indian soldiers, Congress leader Kapil Sibal on Tuesday wondered if Union Minister Smriti Irani would now "gift bangles" to Prime Minister Narendra Modi as she had wanted to send to former Prime Minister Manmohan Singh after a similar killing in 2013.
During the Congress-led UPA rule in 2013, after a terror attack on Indian soldiers, Irani while addressing a public meeting had offered to send bangles to Manmohan Singh.
---
Support TwoCircles
---
"We condemn in the strongest possible terms the barbaric attack by the Pakistanis and the mutilating of the bodies of two of our soldiers," the Congress spokesperson said, briefing mediapersons.
"During the UPA regime there was a woman MP (Smriti Irani) who said the Prime Minister should be gifted bangles. Will the same MP who is now a Minister send bangles to Prime Minister Narendra Modi?," Sibal asked.
He also said there should be a policy to tackle terrorism and the government should discuss it with the opposition.
He said the BJP-led NDA government will have time to protect the borders "only if they have time to spare from election campaigns. What kind of a government is this that despite knowing that Pakistan will not change its ways, they invited the ISI to Pathankot," said Sibal, referring to the Pakistani team that went to Pathankot to probe the 2016 terror attack on an Indian airbase.
"In the last 35 months, 135 soldiers have died in Jammu and Kashmir. Who is responsible for this?" he asked.
"They said demonetisation will end terrorism, but terror attacks only increased after that. I remember when Hemraj was beheaded (in 2013) Sushmaji (External Affairs Minister Sushma Swaraj) said 'We should get 10 heads for one'…How many heads will they get for two?" Sibal wondered.
India on Tuesday blamed Pakistan for the killing and mutilation of the bodies of two Indian soldiers along the Line of Control (LoC) in Jammu and Kashmir on Monday.
SUPPORT TWOCIRCLES
HELP SUPPORT INDEPENDENT AND NON-PROFIT MEDIA. DONATE HERE