By Shafeeq Hudawi, TwoCircles.net
Thiruvananthapuram: At a time when Sangh Parivar is carrying campaigns alleging forceful conversion to Islam, the recent incident has brought forceful Ghar Wapsi attempts by Hindutva groups in Kerala.
---
Support TwoCircles
---
On September 25, Udayamperur police arrested one person following acting on a complaint filed by Dr Shwetha, a Kannur native, against a Yoga centre, run by Shivashakti Charitable Trust at Tripunithura in Kochi city. The complainant alleged that she was detained at the centre for 22 days after getting married to Rinto Isaac from Thrissur.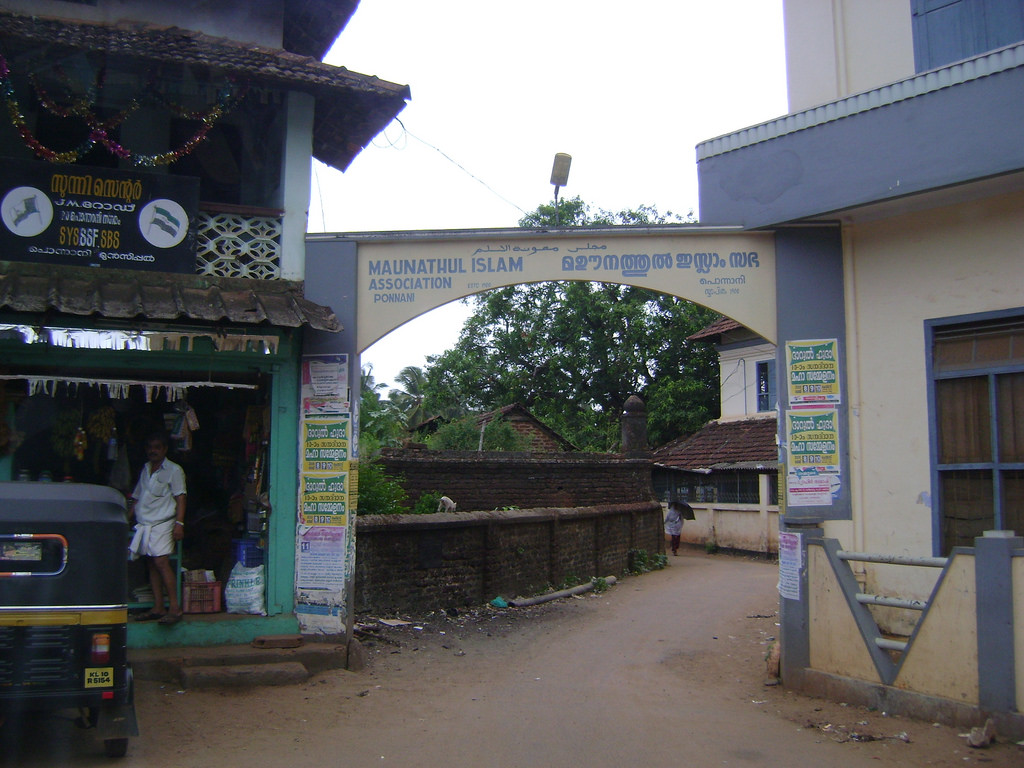 As per an affidavit, which was filed by Dr Shwetha in Kerala High Court on Monday, she mentioned that she was in detention for 22 days at a Yoga centre, where she was physically and mentally harassed. The woman from Kannur district was taken to the centre at Tripunithura in Kochi by her relative after she married Rinto Isaac. Shwetha and Isaac got married at a temple in Thrissur district and the couple has also applied for registration of their marriage as per Special Marriage Act.
In the affidavit, she also claimed that over 60 Hindu women were under illegal detention at the centre after they got married to men from other religions. The affidavit was filed to support a habeas corpus petition filed by her husband Rinto Isaac alleging his wife was missing.
As per the complaint, she alleged that Yoga master Manoj, who is known as Guruji and his aides Sreejesh, Sujith, Sumitha and Lakshmi forced her to return to Hindu religion. Udayamperoor police arrested Sreejesh on the complaint while the four other suspects managed to abscond. Following the incident, Udayamperoor panchayat issued a closure notice to the yoga centre citing it was functioning without a license from the local body.
Forceful Conversion by Hindutva Forces
The Women India Movement (WIM) submitted a complaint to district administration and Kochi city police commissioner seeking steps to close down the centre citing inmates were victims and they were denied the right to follow the religion of their choice.
"This is gross violence of the freedom of religion. The centre is functioning with the assistance of RSS and other extremist Hindu outfits," alleged WIM state president K K Raihananth.
Veteran journalist O Abdulla says Sangh Parivar is quite intolerant towards conversion.
"They are acting against conversion saying Hindu population will become a minority. And believers often fall prey to this kind of propaganda and this helps right-wing groups get pace among Hindus. And they are now forcefully bringing back the Muslim and Christian converts to Hinduism," he says.
Love Kurukshetra and Hindu Helpline
Even while the 'love jihad' controversy continues to grip Kerala, it's alleged certain Hindu groups are holding organized attempts to convert women belonging to other religion. Pointing her fingers to few cases, Raihanath claims that 'Love Kurukshetra', where girls belonging to other religions are forcefully converted to Hinduism in the name of marriage.
Dilna Alphonsa, a Christian lady had issued a complaint alleging assault by her husband Abhijith Balan and his father at her husband's house in the name of dowry. Dilna, who belongs to Manjeri in Malappuram district married to Abhijith after her conversion was held Arya Samaj in Kozhikode.
"Some of the Hindu youths force girls belonging to other religions and they are accorded least consideration and denied rights after conversion and marriage," Raihanath said.
A Facebook live by Dilna on August 28, 2017, in which she alleged that her husband told her she was not a wife matching up to his status. "My husband and I registered our marriage at the Kozhikode Corporation. Now, he says that these weren't valid. When we got married, my husband was an assistant sales manager in a firm. I was told that his monthly salary is Rs 18,000. Now, he says that I am not a wife matching up to his current status and that he wants me to leave. He has threatened to kill me if I don't leave the place," the Facebook live said.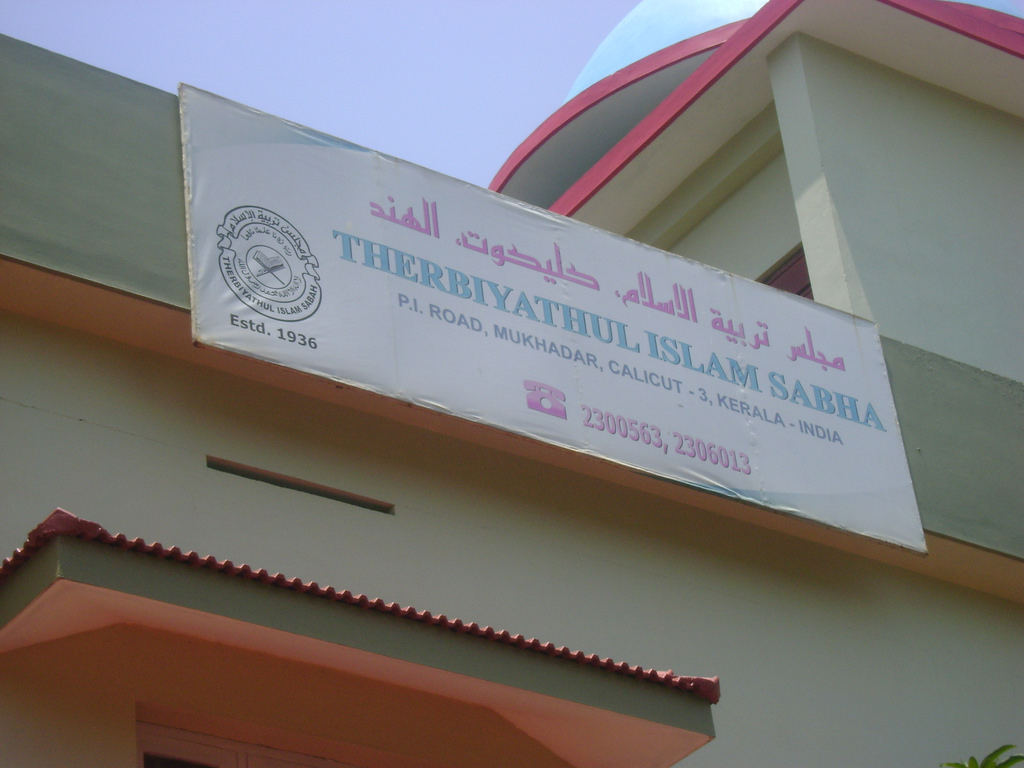 Raihanath says several such complaints whereas girls from other religions were asked to leave after marriage were raised across the state adding Hindu groups were functioning to trap Muslim students in educational institutions.
To add to this, a special group has been formed named Hindu Helpline. According to Raihanath, the group, which claims to be functioning to bring back the converted person, forces converts to come back to Hinduism.
A Facebook page of the Help Line says it is all set to start function in 14 districts of Kerala.
Forced Conversion? Facts not in favour of Sangh Parivar
Since past few years, Sangh Parivar has been spreading fabricated stories of 'forced conversion' and 'love jihad' in Kerala. To add to this, BJP state chief Kummanam Rajasekharan has just started his rally against 'red terror' and Jihadi terror from Payyannur of Kannur district to state capital Thiruvananthapuram. The party has even brought out a video song alleging love Jihad in the state ahead of the rally. After few years, the campaigns by Sangh fold alleging Hindus are forcefully converted are getting pace in the state. As part of the hate campaign, extremist Hindu organizations including RSS and VHP targeted three Muslim institutions. These include two authorized conversion centres, Tharbiyyathul Islam Sabha in Kozhikode and Maunathul Islam Sabha at Ponnani in Malappuram district and Sathyasarani at Manjeri. Sathyasarani helps Muslim converts carry their studies about Islam after adopting Islam and getting a certificate from one of the two conversion centres. Sangh Parivar organisations often take out protest marches to these centres and carry hate campaigns against these three centres.
A visit by Twocircles.net to Maunathul Islam found nothing forceful at the centre. Sabha functionaries say that all activities are carried transparently. "We admit persons, who voluntarily accept Islam. That too, only after getting their valid identity proofs," said centre superintendent Mohammed Saleem.
Tharbiyyathul Islam Sabha, which was established in 1936 also follow the same procedure while admitting the persons who want to convert.
The two centres hand over monthly reports to local police station, the office of district police chief, special branch and Intelligence Bureau.
To add to this, all functions of the centre is monitored by State Wakf Board and accounts are audited Kerala government. "We even give seven percent of the total income to the Wakf Board," Saleem added.
Muslim converts ask how a person can be converted by force
"In fact, no person is closed behind bars in these institutions and none asks him to get converted," says Dr Swadiq, a Muslim convert, who accepted his certificate from Tharbiyyath. He is now practising at a private hospital in Perinthalmanna.
"I was forced and tortured by Hindu centre, not the Islamic centre. I was put in a room and was tortured for five months while I accepted Islam in a bid to bring back me to Hinduism. None compelled me to embrace Islam. But, several persons including my relatives forced me to accept Hinduism," the doctor from Thamarassery in Kozhikode district said.
Another Muslim convert Muhammed Issa from Muvattupuzha shares the same view and rejects any possibility of forceful conversion.
"Religion and belief are associated with a human soul. And one could be converted forcefully only if he is left with no other option. But, in these centres, everyone is allowed to leave whenever he wants as he is not put behind any bar," he says.
Conversion not a one-way street: People convert to Hinduism also
Even while Sangh Parivar claims that Hindus are converted to other religions, these figures have a different tale to tell. In Kerala, Hindu groups are running five religious centres, where at least 30 persons convert into Hinduism a month.
Muhammed Issa found 27 persons converted into Hinduism while two persons converted to Islam and one into Christianity while his new name was published in Kerala Gazette. "Conversion happens to every religion and Islam is targeted with clear political intention and these campaigns are carried by BJP in order communally polarize the public," Issa points out.
Love Jihad; a myth that remains a myth
In 2009, love Jihad controversy had rocked the state. The BJP organized statewide campaigns against 'love jihad' in 2009 following cases were taken against two Muslim boys alleging they forcefully converted girls belonging to other religions. Sangh Parivar alleged there were certain groups functioning to convert girls from other religions to Islam.
In November 2009, state police chief Jacob Punnoose stated there was no organisation whose members lured girls by feigning love with the intention of converting after an investigation was carried. The investigation was closed by Kerala High Court following Punnoose's statements that no conclusive evidence could be found for the existence of 'love Jihad'.
In 2017, 'love Jihad' was again brought to light following Hadiya incident, in which a converted Hindu girl married a Muslim man named Shafin Jahan. Hadiya in an affidavit, submitted in Kerala High Court, ruled any such allegation stating "I was attracted to Islam after finding my two Muslim friends timely performing prayers,". Hadiya married Shafin in 2017 and she started following Islam in 2015.
A study, carried by Muslim preachers have found love as the reason only in 20 percent of the total conversions taking place in the state. "Most of the converts are lured by the generosity of Muslims," says a preacher Shareef Ponnani sharing tale of a Hindu youngster, who converted to Islam after he was given aid by a Muslim man from Kasargod while he was stranded in Mumbai.
"Islam gives much importance for relief and charity activities and owns several social virtues. These virtues are also factors that draw people from other religions towards Islam in love cases too," he adds.
The act of conversion remains a personal choice and even the state government oversees institutes that do so. The question then, is, who has a problem with it? And what is the Kerala government doing to silence these critics? And given how it has reacted to the Hadiya case, does it show that even a supposedly 'liberal' government has a problem with the choice of an independent, adult woman?
SUPPORT TWOCIRCLES
HELP SUPPORT INDEPENDENT AND NON-PROFIT MEDIA. DONATE HERE