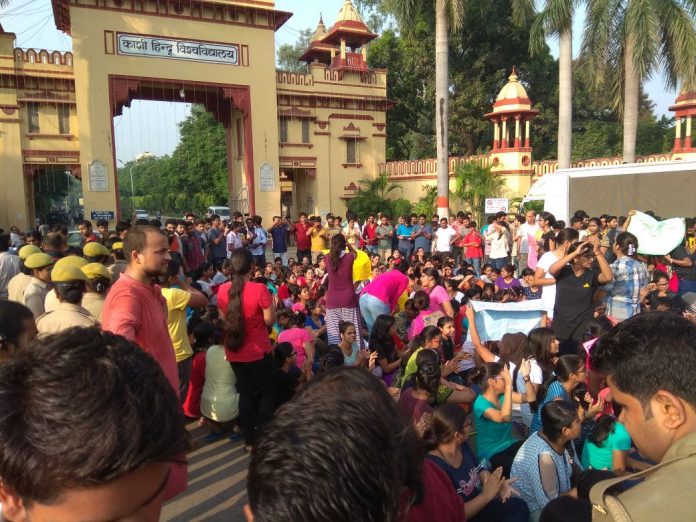 By Siddhant Mohan, TwoCircles.net
Hours before the visit of Prime Minister Narendra Modi to his parliamentary constituency Varanasi on Friday, girl students of Banaras Hindu University began their protest against deteriorating law and order situation in the BHU campus.
---
Support TwoCircles
---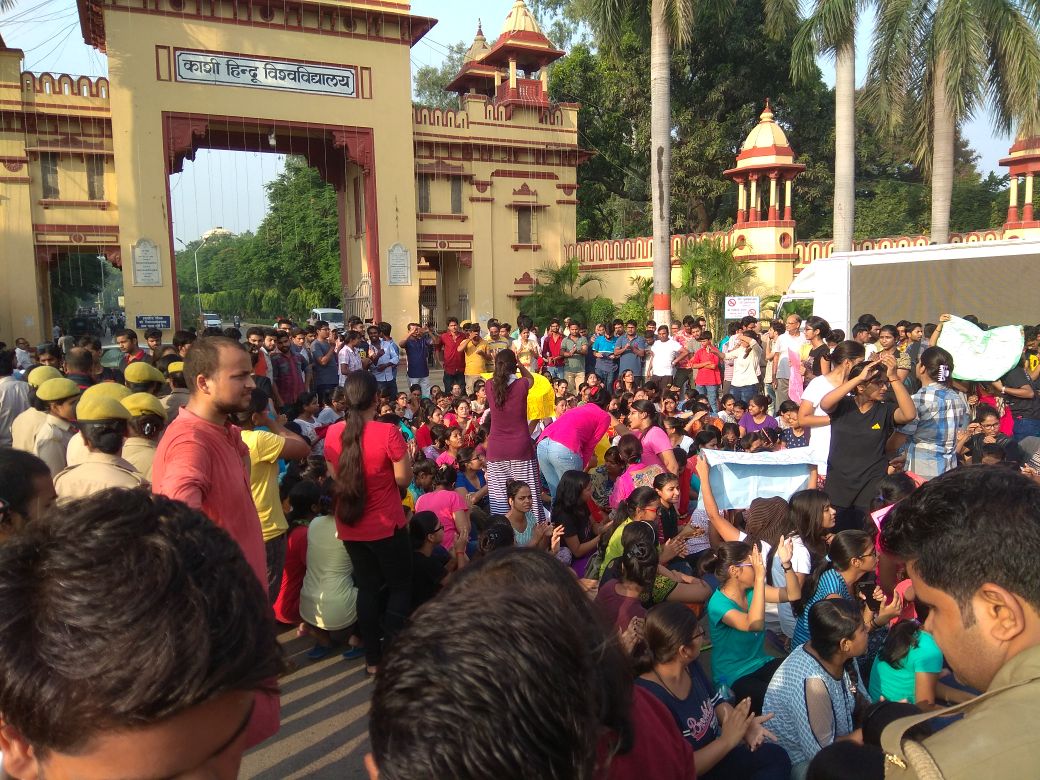 The protest started around 7 am on Friday and is still on while we are reporting the issue.
The root of the protest goes back to the yesterday's incident when some fringe elements eve-teased a girl who was returning from the library to her hostel. The incident happened around 8 in the evening. When the victim girl approached proctorial board, no action could be taken because the boys had fled the scene. When the victim reached proctorial board, she was given instructions to remain calm because PM Modi is scheduled to visit the city today. The victim has accused that the guards on duty also not responded when she screamed for help.
In the morning, hundreds of girl students who live in the hostels inside the campus gathered at the main gate of the campus and started shouting slogans against the University administration.
As soon as the girls assembled at the University gate, the administration started fearing for the worst. Because past few weeks, the district administration has been trying to demolish any kind of protest ahead of Modi's visit to the city.
Earlier on Wednesday, when leaders and members of the various political parties took out a protest march against the BJP government, the administration tried to stop it with mild force.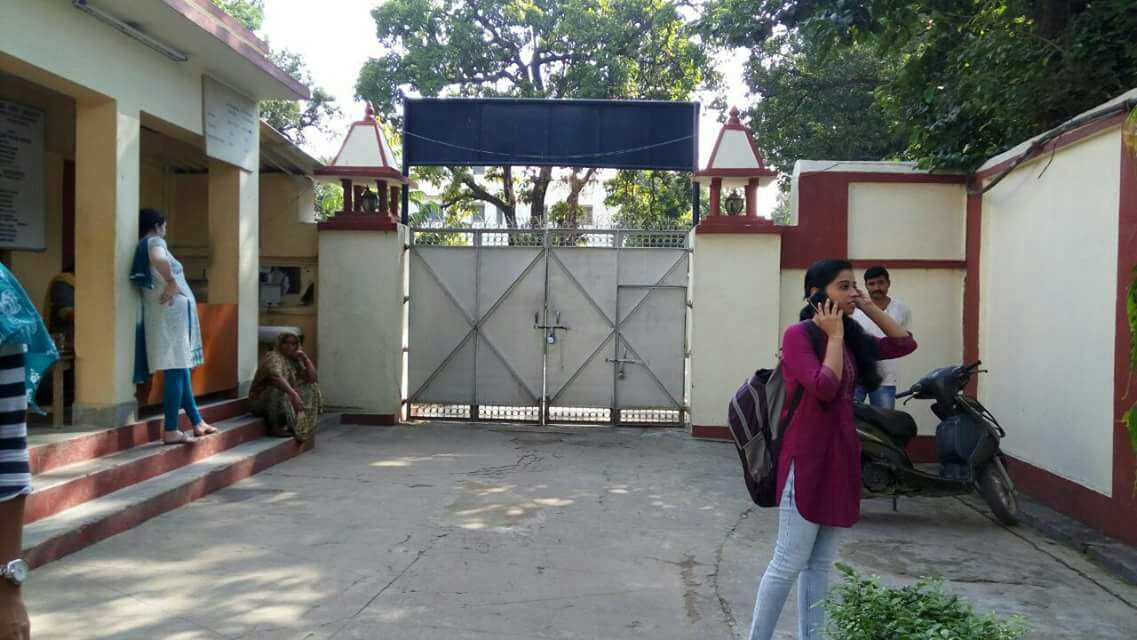 BHU has been in the headlines for past several months for all the wrong reasons. Recently, Supreme Court of India has allowed a hearing of the petition over the gender discrimination in the campus premises, a charge which BHU denies all the time.
One of the protestor Charu Gupta told TwoCircles.net, "Problems of girl students are increasing every day in the campus. The administration wants to lock us inside the hostels, but those are the boys who are let free to eve-tease us every next day."
The protest, which is still going on is being monitored by district administration as the police force is trying to calm the situation keeping the Modi's visit in mind.
To make the situation worse, BHU administration has locked the gates of girls' hostels from inside. A photo leaked from inside of Mahila Mahavidyalaya (MMV) is confirming the allegation. One of the employees inside the MMV told us, "This is done to teach these girls a lesson that they should keep focused to their studies."
SUPPORT TWOCIRCLES
HELP SUPPORT INDEPENDENT AND NON-PROFIT MEDIA. DONATE HERE