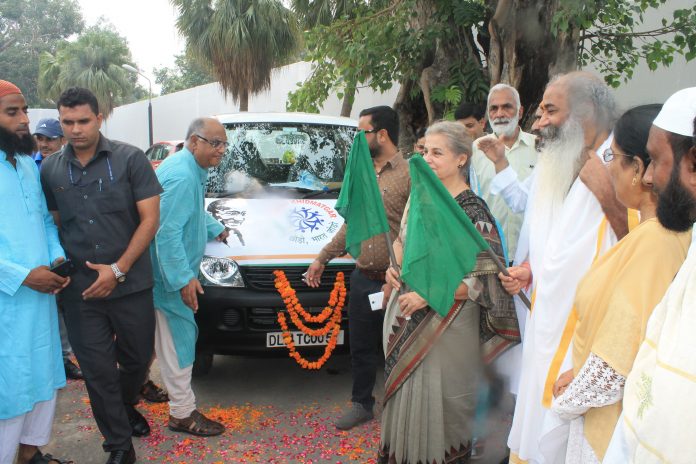 By Nikhat fatima, TwoCircles.net
New Delhi: 'Mobile Sadbhavna Kendra' an initiative to promote love towards everyone and spread peace and harmony was launched by Khudai Khidmatgar. A couple of Khudai Khidmatgar volunteers will be travelling in the vans to the outskirts of Delhi and rural areas of the neighbouring statesand spread the message of brotherhood/sisterhood, peace and love.
---
Support TwoCircles
---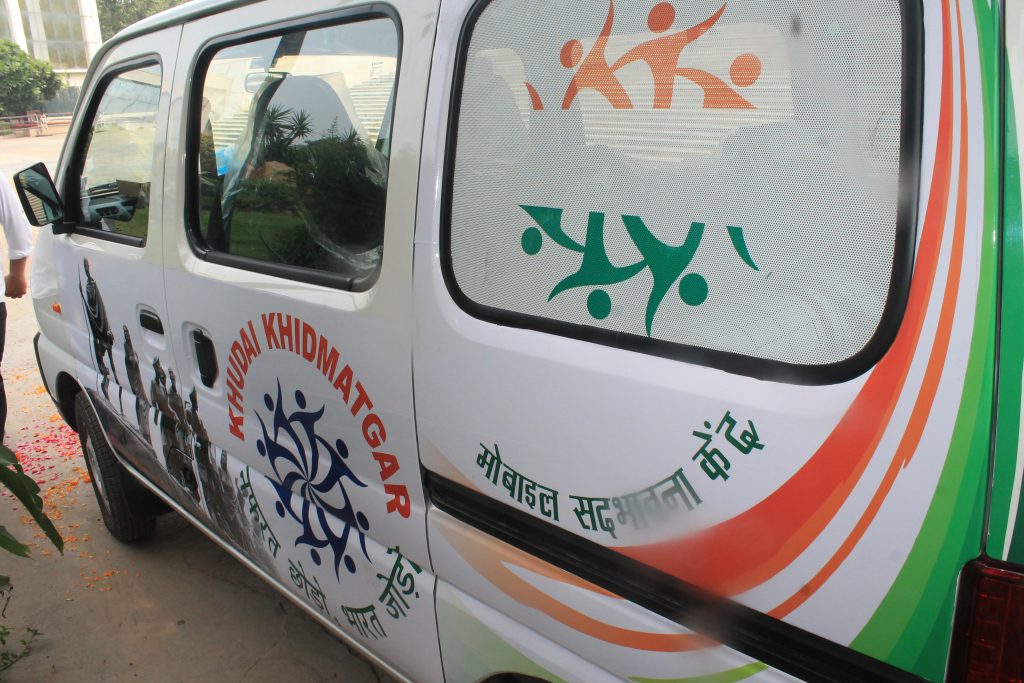 The mobile sadbhavna Kendra van was flagged off jointly by by Shri Acharya Pramod Krishnam (founder Sarthank trust and Kalki Foundation) and Dr Sayeda Hameed (Activist and former member of planning commission) in Jawahar bhawan, New Delhi where the office of the Khudai Khidmatgar a NGO working exclusively for peace and harmony is located.
Faisal Khan,the national Convener of Khudai khidmatgar, mentioned that there is a great need to reach out to people with messages of peace and love in today's turbulent times where hate and violence is rising at alarming levels. It is our responsibility to carry forward the legacy of Meera, Raskhan, Kabir, Gandhi and others who preached love and unity.
The Khudai Khidmatgar (Servants of God) team comprises people from all walks of life such as students, farmers and other activists. They will commute to the villages in the vans and interact with the people, distribute literature with messages of Gandhi and Frontier Gandhi Khan Abdul Ghaffar Khan and try to spread the understanding that generates love for all and empathy for the disadvantaged and the discriminated.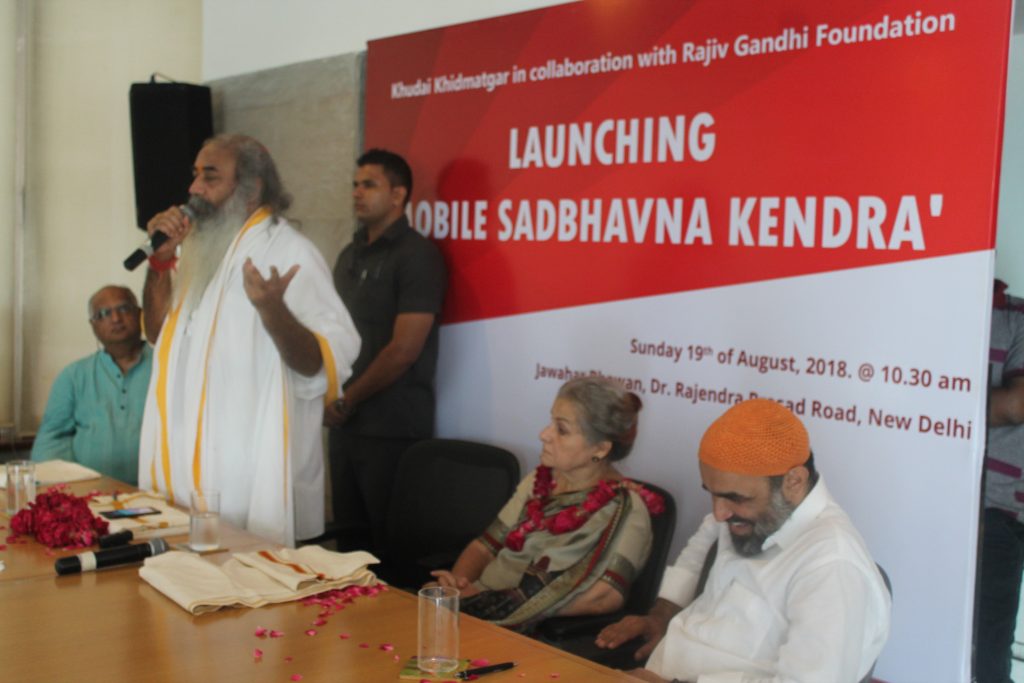 SUPPORT TWOCIRCLES
HELP SUPPORT INDEPENDENT AND NON-PROFIT MEDIA. DONATE HERE