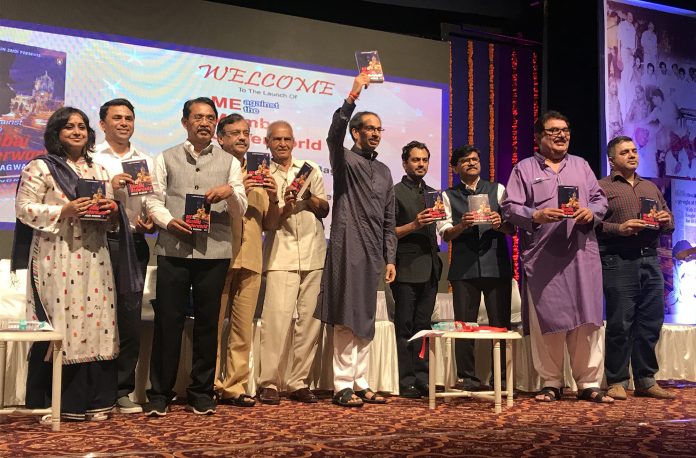 Uddhav Thackeray, Sanjay Raut & Nawazuddin Siddiqui launch supercop Isaque Bagwan's ' Me Against The Mumbai Underworld'
By Anusha Iyer
Supercop and three-time Presidential Gallantry award-winning supercop Isaque Bagwan turned author to bring out the true story of what it takes to be an honest police office who takes on the underworld. Humility personified Isaque Bagwan humbly greeted the dignitaries and spoke with honesty and simplicity. 
Shiv Sena Supremo Uddhav Thackeray, Firebrand Journalist and MP Sanjay Raut, actors Nawazuddin Siddiqui and Raza Murad, Former ACP Madhukar Zende, Chief Prosecutor Ujjwal Nikam and SP IGP Quaiser Khalid, J
---
Support TwoCircles
---
ournalist-Author Hussain Zaidi, 
Milee Ashwarya – Editor-In-Chief, Penguin India graced the launch of Retd. ACP Isaque Bagwan's book, Me Against The Mumbai Underworld at Rangsharda Auditorium, Bandra.
Bagwan spoke of his mentors, people who stood by him, and Balasaheb Thackeray who helped him get reinstated with dignity when he and his team had foiled an attack on Chhagan Bhujbal's residence. 
Sanjay Raut who began his career as a crime reporter and had closely followed Isaque Bagwan's heroics as well, remarked jovially, that in the said case where Balasaheb Thackeray stood by Bagwan, and dialled the then CM Manohar Joshi for Zende, the fact was the cop had foiled the mission of the Sainiks. "What mattered was that Zende was only doing his job and he won Balasaheb's respect for standing his ground," said Raut.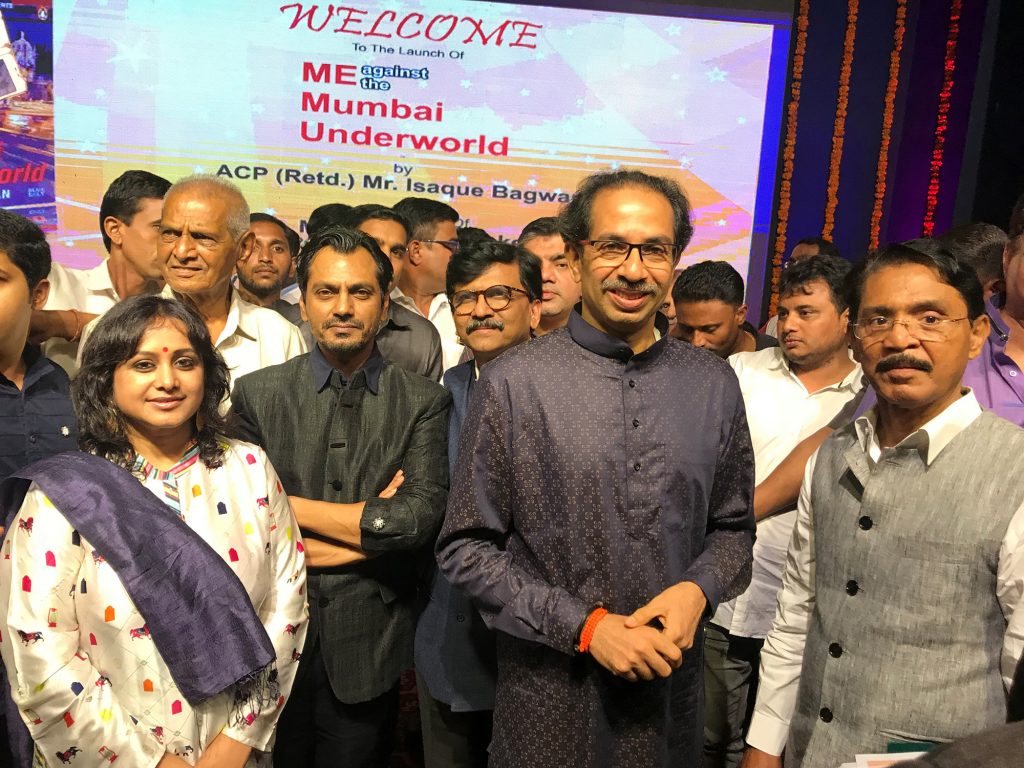 Shiv Sena Supremo Uddhav Thackeray agreed with Raut and said that he was here for Isaque Bagwan and every cop who stood there in the line of duty, taking the bullet in his chest so that the common man is safe. 
Expressing pride at Bagwan's accomplishments, Sanjay Raut spoke of how Bagwan had risen from his humble beginnings in Baramati to emerge a three-time Gallantry award winner. "Baramati", he said, "is known for Sharad Pawar and Isaque Bagwan. But the first name to reach Delhi was Isaque Bagwan when he unflinchingly shot a criminal in court, stopping his escape." 
Quaiser Khalid stated that the Gallantry Award meant that the cop was the first man to fire. Had he been a second late, he would have taken the bullet in stead. "It is not easy taking on the underworld. Your family and your life is always at risk," he stated. 
Nawazuddin Siddiqui felt that the book will serve as a guide to better his histrionics as he played both a cop and a gangster in different films. 
Isaque Bagwan took the compliments in his stride and admitted that he was never fond of the words Encounter Specialist attributed to him. "I merely did my job. Shooting was always the last resort. I would never take the law into my own hands." 
SUPPORT TWOCIRCLES
HELP SUPPORT INDEPENDENT AND NON-PROFIT MEDIA. DONATE HERE