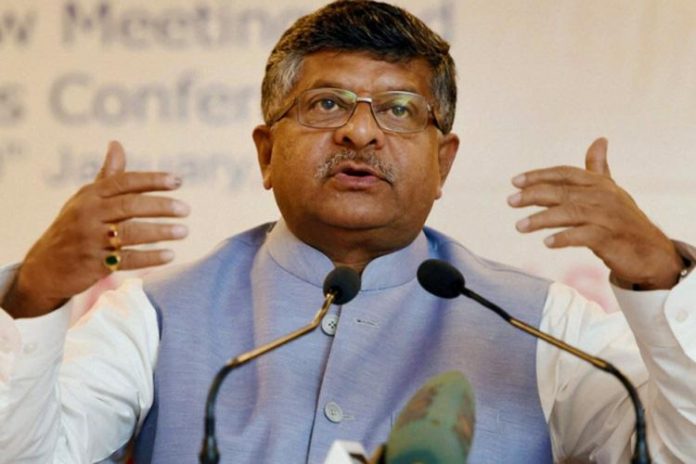 New Delhi, March 29 (IANS) The government is mulling to file a review petition in the Supreme Court pertaining to the apex courts order that dilutes some stringent provisions of the SC/ST Act, Union Law Minister Ravi Shankar Prasad said on Thursday.
"The government has taken note of the Supreme Court's order in the SC/ST Act. I have already asked the Law Ministry to examine the desirability of filing A review petition," Prasad said.
---
Support TwoCircles
---
On Wednesday, a delegation of Dalit Ministers and MPs led by Union Minister Ram Vilas Paswan met Prime Minister Narendra Modi and discussed issues related to Scheduled Castes (SCs) and Scheduled Tribes (STs).
After the meeting, Paswan and other delegation members said the government was "committed" to file a review petition against the dilution of some provisions of the Scheduled Castes and the Scheduled Tribes (Prevention of Atrocities) Act.
Paswan said the meeting with Modi was "positive" as the delegation apprised Modi of certain issues related to the SCs and STs such as reservation in the private sector and promotions in the public sector.
In an order on March 20, the Supreme Court said the arrest of an accused under the Act was not mandatory and recourse to coercive action would be taken only after preliminary inquiry and sanction by the competent authority.
The court also said that there was no "absolute bar against grant of anticipatory bail in cases under the Act if no prima facie case is made out or where on judicial scrutiny the complaint is found to be prima facie mala fide".
SUPPORT TWOCIRCLES
HELP SUPPORT INDEPENDENT AND NON-PROFIT MEDIA. DONATE HERE