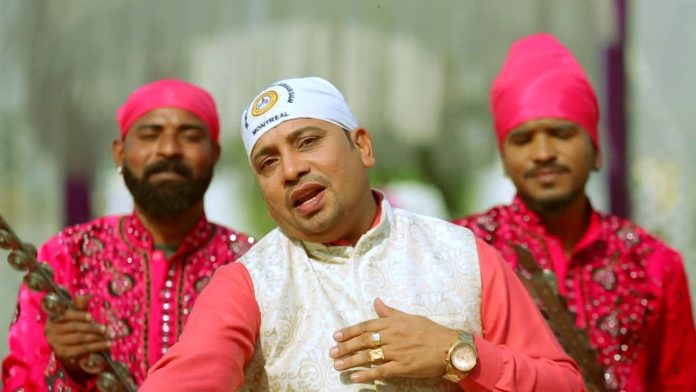 By Manisha Bhalla, TwoCircles.net
The elephant of BSP has arrived,
The one that will be a companion to all,
To end poverty and slavery,
This time in elections press the elephant (button)
---
Support TwoCircles
---
https://youtu.be/QngEK70MpZw
Type 'Punjabi music' on Google or YouTube and you will be presented with a range of songs that glorify expensive imported cars, guns and alcohol and are almost exclusively centred around the image of a male Jat. However, dig a little deeper and you will find artists like Raj Dadral and his songs (like the one above) which have become sleeper hits in Punjab, especially among the Dalit population of the region.
Mind you, Dalits asserting themselves through music is not a new phenomenon in India and most certainly not in Punjab; where it has been popular for almost a decade. What is new is the shift from community songs to strong political songs which seek to reawaken pride among Dalits of Punjab.
It is thanks to songs of Dadral along with other artists that have given a political and cultural platform to the Dalit community. Until now, Dalit songs focused mostly on the community, but the murder of Sant Ramanand of the Ravidasia community led to an exponential rise in political music, which has subsequently reached expat Dalit Punjabi community living in countries like England, Canada, USA, Italy, France, Germany, Australia and others. In fact, the expat interest in this genre of music is one of the reasons why these songs have found so much popularity on social media.
Dadral, who is a resident of Navasheher, has songs like "Tor Chamara Di(The walking style of Chamars), Balle Balle Chamara Di (Balle Balle of Chamaras), Jhande Gade Ravidasia Ne (Flags planted by Ravidasi community" which are all about Dalit pride, assertion, celebration and acknowledging the achievements of the community. As a result, his songs which are in Punjabi, have found acceptance even in states like Maharashtra, Madhya Pradesh and Uttar Pradesh.
In the mid 80s, Dalit singers like Amar Singh Chamkila became a household name for his songs which were powerful and talked of social issues but never managed to assert Dalit pride. Similarly, other Dalit singers like SS Azaad, Mohan Bangar, Komal Sambra, Malukchand Jadla, Kanth Kallor and Amrita Virk also sang regular songs.
According to Dalit singer Roop Lal Dheer, almost 200 CDs are launched every year on on Ravidas Jayanti. "These songs are meant to help us educate our community on a political and cultural level. These songs give you courage…the work that should have done by politicians is instead done by these songs," said Dheer in a conversation with TwoCircles.net.
Dheer has been singing on radio since 1985. In 1986, his first cassette 'Modi Inquilab Da' was released which sold in record numbers. Times have changed much since then, says Dheer. "Now, it is difficult to keep track on how many songs and CDs have been released on and about Dalit pride. They regularly conduct live events in Canada, USA, Greece, Italy, France and Portugal among others," he said. Dheer also pointed out how members of the upper caste have tried to suppress this new-found political voice. "No matter how much money Dalits make or how famous they become, the upper castes still refer to them as Chamar or Ramdasiya Sikh even though our Sikh Gurus never differentiated among us like that. The truth is that among Sikhs too, the Hindu idea of caste is very strong," he added.
The popularity of Dalit singers has now reached such levels that various political parties are vying to get them on their side in preparation for the upcoming Lok Sabha elections. The reasons are very simple: these artists attract crowds in lakh. This also explains why Dalit expats spend millions of rupees in organising their shows in various countries. Dadral talks about people like Amarjit Begumpuri and Narendra Kheda in Canada, and Kamal Meta and CK Jassi in the UK who organise these concerts almost like it is a mission of their lives.
Then there is the financial costs involved which Dalit singers keep low. A video related to Dalit music, for example, can be shot for as little as Rs 60,000 while other Punjabi music videos cost over Rs 15 lakh. And then there is the 'support' of YouTube, according to Dardal. "Because of YouTube, we can put our music out in the public without any substantial cost and reach a lot of people," he added.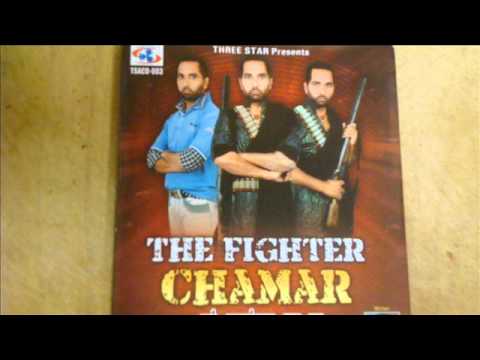 While music has been a popular method of educating Dalits in Punjab. Punjab can be divided in three parts: Majha, Malwa and Doaba. Dalit music primarily comes from Doaba, which is also the most economically affluent region in the state.
According to Satpal Jassi, a retired principal and Dalit author from Jalandhar, the rise in Dalit music has immensely benefited the Dalit community especially the youth. "Earlier, all songs focused on Jats and their courage and efforts…but now it seems like we are no less than others. Today, in our weddings we dance to songs about us," he added.
Paramjit Singh Kainth, the chairman of Chamar Mahasabha concurs with Jassi. "Jats have sung a lot of songs glorifying their own caste, courage, self-respect, land, bikes and guns. Now we also make such songs…why should Dalits dance to someone else's tunes?" he asks.
SUPPORT TWOCIRCLES
HELP SUPPORT INDEPENDENT AND NON-PROFIT MEDIA. DONATE HERE