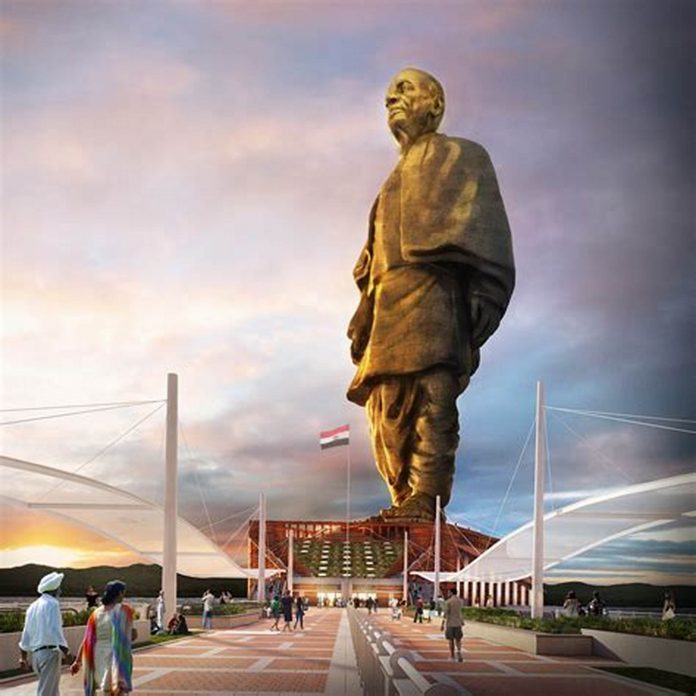 Ahmedabad, Oct 30 (IANS) Apprehending protests, the Gujarat police on Tuesday detained several tribal leaders and activists in the Narmada district ahead of the inauguration of Sardar Vallabhbhai Patel's statue on October 31 – the birth anniversary of India's 'Iron Man'.
Prime Minister Narendra Modi will dedicate the 'Statue of Unity', touted as the world's tallest statue, to the nation on Wednesday.
---
Support TwoCircles
---
It is twice the height of Statue of Liberty and is built on an islet, Sadhu Bet, near the Sardar Sarovar Dam in Narmada district.
The police went knocking on the doors of several tribal activists and leaders in Kevadia, Rajpipla and Dediapada talukas (blocks), detaining them under IPC 68, fearing disruption of the government programmes on Wednesday.
"The police came to my house in Kevadia and arrested me and is now taking me to some place. There are 8 to 10 other tribals with me. Most probably they will take us to Jeetnagar, Rajpipla. We will be detained for 24 hours and then they will release us when the Wednesday's programes get over," said Lakhan Musaafir from Kevadia.
"Tribals in entire eastern Gujarat are angry at this show of pomp (unveiling of the statue). Their anger is also expressed in a peaceful manner as they have announced boycott, fast, and shutdown of the whole tribal belt. They have done so in the face of extreme pressure and intimidation," said Anand Mazgaonkar, a social activist working for the tribals.
"What is shocking is that they were detained in an unconstitutional manner. The detention was carried out after 6 in the evening and there were also two females in the raid at Kevadia. We have heard that around five thousand police personnel are going to detain around fifty tribal leaders by midnight. Why are they so terrified of tribals," asked Anand.
SUPPORT TWOCIRCLES
HELP SUPPORT INDEPENDENT AND NON-PROFIT MEDIA. DONATE HERE