By Siddhant Mohan, TwoCircles.net
With Madhya Pradesh, Chhattisgarh and Rajasthan set for assembly elections later this year, all political parties are gearing up for elections and campaigns. While the fight is likely to be between the Bharatiya Janata Party (BJP) and the Congress, one Adivasi youth organisation is trying to disrupt their election equation in Madhya Pradesh. "Jai Adivasi Yuva Shakti" or JAYS is an Adivasi youth organisation which has won student body elections in the colleges of districts like Dhar and Alirajpur in Madhya Pradesh. A familiar face among Adivasi voters and youngsters, on September 1 JAYS announced that it will contest elections on 80 assembly seats of Madhya Pradesh out of a total 231 seats. Out of these 231 seats, the election commission has reserved 47 seats for Schedule Tribe category. Moreover, there are around 40 seats in the state on which Adivasi voters will hold the key to deciding the outcome.
---
Support TwoCircles
---
Since July 29 this year, JAYS has also launched "Adivasi Pride Rallies" across Madhya Pradesh's several districts, claiming to continuously grow its support base among Adivasi youth. Dr Hiralal Alawa, the convener at JAYS and assistant professor at the All India Institute of Medical Sciences, Delhi, told TwoCircles.net, "We are getting the support of young people among the Adivasi groups. They want to see us fight and win because we are putting Adivasi pride before everything."
In the student body elections held last year across Madhya Pradesh, JAYS bagged key seats in various colleges of Madhya Pradesh defeating candidates of NSUI, the student wing of Indian National Congress, and ABVP, the student wing of BJP by huge margins.
"We noticed that we are getting the support of people, mostly young ones, and they want us to win," said Alawa. "The reason is simple. People have not seen Adivasi leadership in a state where Adivasis are still the deciding factor in electing a government."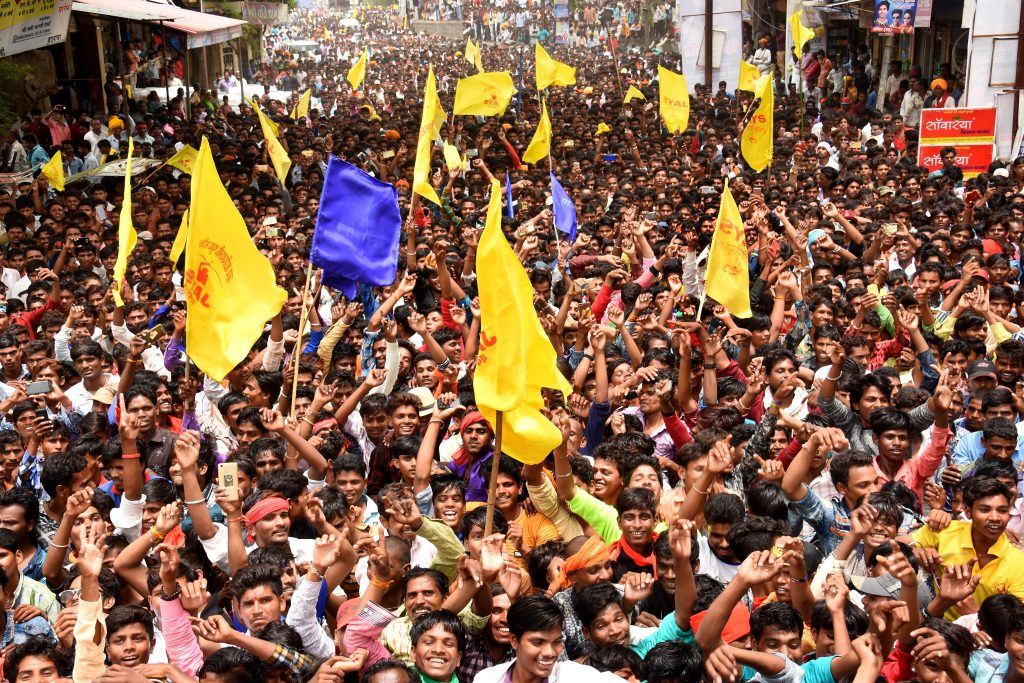 According to the functionaries of JAYS, Madhya Pradesh's authority should be given back to the Adivasis because mainstream politics and parties have not been able to address the issues of Adivasis of the state. The administration at Madhya Pradesh has also been accused of doing consolation practices with Adivasis—like Chief Minister Shivraj Singh Chouhan giving slippers to the Adivasis which were infected with carcinogenic chemicals—which is nothing more than a mockery of social injustice.
After the conclusion of statewide Adivasi Pride Rallies, JAYS convener Hiralal Alawa announced that the outfit will fight assembly election on 80 constituencies. According to the several projections, JAYS may bag 20-30 seats in the areas where Adivasi populations are deciding factor. However, Alawa said that JAYS will easily get 40 seats in upcoming elections.
He said, "We are certain about our winning and wish to assure the Adivasi brothers and sisters that in the immediate future, we will be deciding factor in deciding the chief minister of the state." He further said, "Both Congress and BJP ruled Madhya Pradesh for ages, and that too on the votes of Adivasis, but they never gave the leadership to us. JAYS is all set to stop that."
JAYS, originally a social movement, started in 2011 and is not registered as a political party, but according to party's activists and workers, JAYS is in talks with Bharatiya Tribal Party or Gondwana Republic Party for contesting elections. Alawa said, "We will decide that after taking everyone into confidence."
The recent upliftment of JAYS has indeed put Congress and the BJP under stress. According to sources, the party leaders from both the sides have been instructed to camp in Adivasi areas more aggressively. Moreover, BJP's leaders have been busy in talking to the core and leading figures of JAYS to get hold of the strategy and most importantly, break them. On August 9, Shivraj Singh Chouhan welcomed several Adivasi leaders in the BJP claiming that they were from JAYS, a point neither confirmed nor denied by JAYS. But the heavy crowd which JAYS has been attracting in its rallies is also a point of worry for political rivals.
But BJP leaders claim that they are stress-free when it comes to JAYS. Rajneesh Agrawal, the spokesperson at Bharatiya Janata Party, told us, "See, JAYS is nothing but a B-team of Congress…these are not mere accusations…Listen to their speeches, it is clear as crystal. When they were more of a social movement, everyone was welcoming for them. But equations changed soon after they announced that they will be fighting elections."
"A large chunk of JAYS leaders from Dhar region came into BJP," said Agrawal, adding, " I am sure many more are in the way to join us. BJP does not see any kind of threat to its vote bank from JAYS."
But Congress has opened its gates for a coalition with JAYS in order to welcome "like-minded political groups" of the state. Pankaj Chaturvedi, the state spokesperson of the Congress, told TwoCircles.net, "If the party notices that JAYS could help in defeating BJP in the state, the party will think of an alliance with it."
However, JAYS leadership claimed that the Congress state leadership has failed in coalition talks, so it will directly deal with the Central Committee of Congress if the latter is ready for an alliance. Chaturvedi replied, "Any decision on alliance always comes from Central Committee. If talks from both sides stand fruitful, the party will proceed for an alliance."
With slogans such as "Abki Baar, Adivasi Sarkaar" and "The JAYS Express", Hiralal Alawa and other JAYS members and moving around villages of Madhya Pradesh trying to increase their base among the Adivasis. While JAYS may not be able to form a government in the state, experts are sure that it can help create one large coalition against the BJP.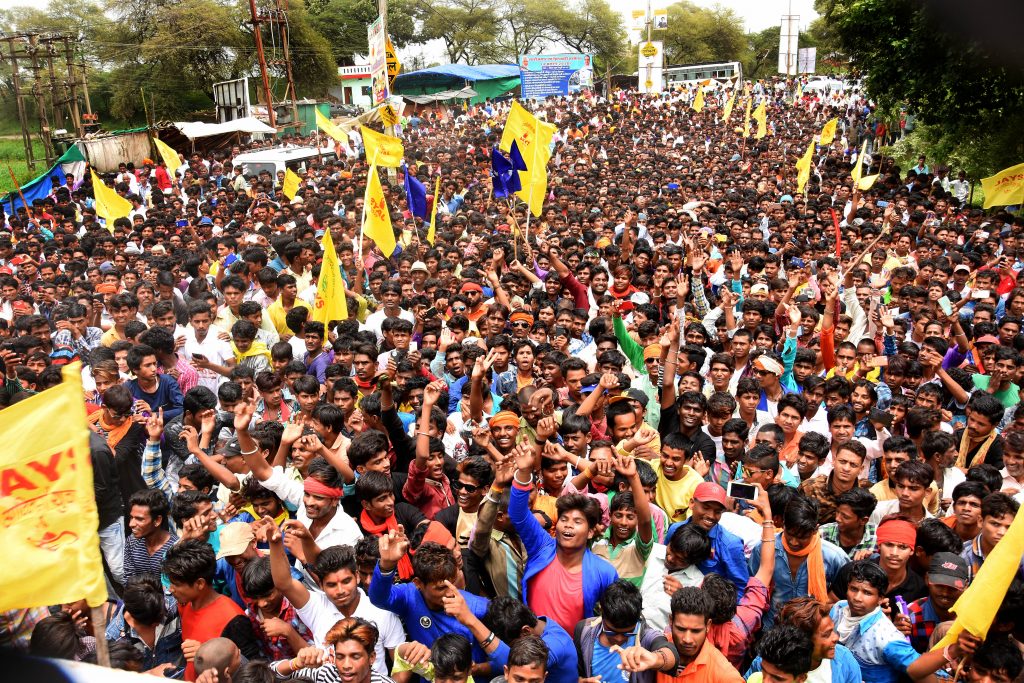 SUPPORT TWOCIRCLES
HELP SUPPORT INDEPENDENT AND NON-PROFIT MEDIA. DONATE HERE