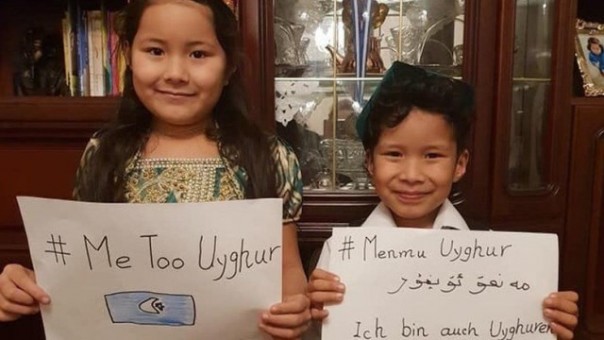 Beijing, Feb 13 (IANS) Ethnic Uyghurs living in exile have launched their version of the #MeToo social media campaign, demanding information on relatives detained by China at the so-called vocational training camps in the Xinjiang region.
The #MeTooUyghur movement by the Uyghur diaspora demanding video proofs that their captive friends and relatives were alive came after China released a clip of a prominent musician, Abdurehim Heyit, detained in one of these camps, showing him in good health amid reports of his death.
---
Support TwoCircles
---
The video, in which the detained musician says he was "never" abused, was apparently aimed at countering criticism of China's treatment of an estimated one million detainees at the camps in Xinjiang, home to 10 million Uyghurs with 45 per cent Muslim population, Efe news reported.
"Chinese authority responded to Abdurehim Heyt's scandal by releasing a video to show he is alive. Are millions of detainees too alive," Halmurat Harri, a Uyghur activist tweeted, hashtaging MeTooUyghur.
The #MeTooUyghur, inspired by the #MeToo movement against sexual harassment, was launched on Tuesday across social media websites, including Twitter and Facebook, both banned in China.
Harri, a Finland-based human rights activist, whose parents are detained in what he calls "concentration camps", demanded to know about his father, mother and others held by the Chinese authorities.
He posted a collage of 72 faces, apparently intellectuals who have been allegedly detained at these internment camps, and asked China to show their videos if they are alive.
Others also posted messages and photographs of many detained during the campaign against radicalisation of population in the traditionally Muslim-dominated region.
However, Beijing didn't answer to any of these petitions. "We have a very big population. Does that mean we will have to provide video clip for everyone," Foreign Ministry spokesperson Hua Chunying said.
According to international human rights organisations, Uyghurs, Kazakhs and other Muslim minorities were being detained in these camps on charges like refusing to give DNA samples, speaking in a minority language or arguing with government officials.
Hua claimed the western media was propagating "false information" about these centres. The Uyghurs in these camps were trained to find dignified jobs, she added.
Her claims, however, contradicted testimonies of those who were earlier detained in these centres, where they had to face torture, linguistic and cultural indoctrination and abuse.
"Uyghurs have overcome their fear to speak up about their missing relatives in the Xinjiang Uighur Autonomous Region… We hope more people will come out to counter the Chinese government's narrative about 'vocational training' in camps," said Amnesty International's Patrick Poon.
Earlier this week, China denied Turkey's allegations that nearly one million Uyghur Muslims were subjected to torture and political brainwashing in concentration camps.
"We believe when more people are willing to talk, more countries will raise their concern. Ordinary people's testimonies are strongest evidence about the rampant crackdown targeted on the ethnic groups," said Poon.
SUPPORT TWOCIRCLES
HELP SUPPORT INDEPENDENT AND NON-PROFIT MEDIA. DONATE HERE