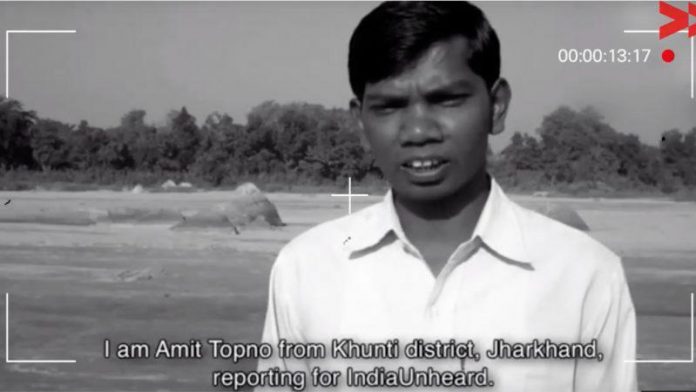 TCN News
Exactly a month ago, Amit Topno, a journalist from Khunti, Jharkhand was shot at point blank range and his body discovered later in Doranda area of Ranchi by some locals. Amit worked as a correspondent with video volunteers (VV) since 2012 and reported for OK times and News code. Apart from being a reporter he also drove a taxi for Ola cabs. Amit was among the few educated youth in his area and put his education to use by reporting fearlessly about the issues that troubled the people of his village. It is said that due to his honest and fearless reporting of the problems many a problem was solved.
---
Support TwoCircles
---
He was among the rare breed of reporters who risked their lives to expose the truth and demand justice. Amit reported on issues such as sand mining, illegal alcohol sales, Adivasi rights, education, sanitation, human trafficking, land rights, culture and most recently the Pathalgadi movement.
Amit was very much concerned about the issues that troubled the people of not just his village but the entire state of Jharkhand.
While there have been many protests, candle light marches, submitting petitions to the authorities by social activists, journalists, students, VV volunteers and others demanding the arrest of those behind the gruesome murder from the last one month but so far the police, who have assured that they are investigating the murder thoroughly have failed to nab the murderers.
His colleagues believe that he was murdered because of his work that was fearless and unmasked the scams and conspiracies.
SUPPORT TWOCIRCLES
HELP SUPPORT INDEPENDENT AND NON-PROFIT MEDIA. DONATE HERE