TCN News
Sir Syed Awareness Forum (SAF) organized its 10th National Seminar on "Sir Syed: Educator, Activist and Reformer" at Muktakash Munch, Aligarh Mahotsav, Aligarh today.
---
Support TwoCircles
---
The chief guest for the seminar was Mr. Abdul Hamid, IPS and Registrar, Aligarh Muslim University, who in his address lauded the efforts made by Sir Syed Ahmad Khan to end the educational backwardness and promote modern education in India. Sir Syed was a person of high values promoting secularism and also played a pivotal role in reforming the education system.
Prof Samdani, Founder President and Director of SAF, in his address said that Sir Syed made many sacrifices for the country and the community at the risk of his life. He was regularly threatened by his enemies but he never compromised with his ideals and mission.
The other guests who spoke at the seminar were Mr. Ajit Singh, IPS (Rtd.) and Registrar, Mangalayatan University , Prof. Farhat Ullah Khan ,Prof. Abu Sufyan Islahi of Arabic department, Mrs. Firdaus Rehman, Principal of Ahmadi School for Visually challenged and presided by Prof. KVSM Krishna, Vice Chancellor, Mangalayatan University.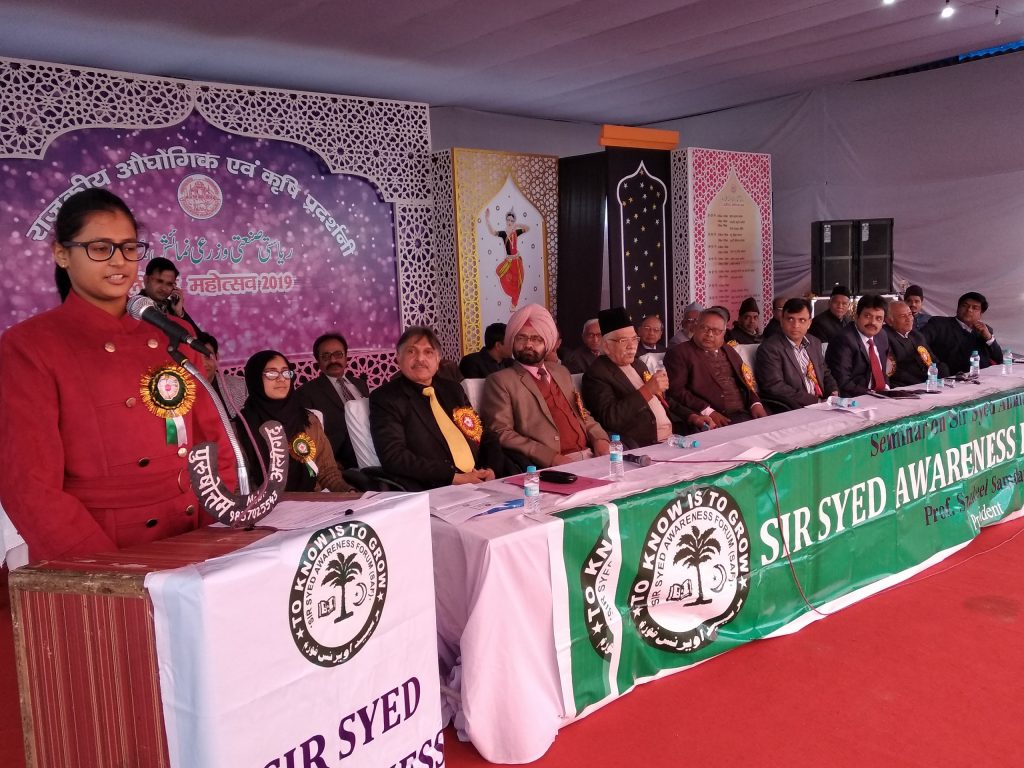 The guests and the speakers conducting the seminar spoke about the exemplary behaviour of Sir Syed Ahmad, his role in building the education institution, his contribution towards building a secular state and message of unity and brotherhood among Hindus and Muslims and his achievements.  The founder of SAF emphasised that Aligarh movement should be understood and implemented by one and all.
A skit was also performed by the members of SAF on the life of Sir Syed Ahmad Khan. And the program concluded by distribution of awards and prizes to meritorious students.
Sir Syed Awareness Forum Award 2019 was given to Dr. Khalid Nasir, JNMC, Capt. Arun Kumar Singh, Barah Saini College, Q. Nadeem Khan, Manager, Indian Bank, Prof. Humayun Murad, Former Proctor and Member AMU Court, Dr. Obaid Iqbal Asim, Qamare Alam, AMU and Naseem Shahid for their excellent performances in their respective fields.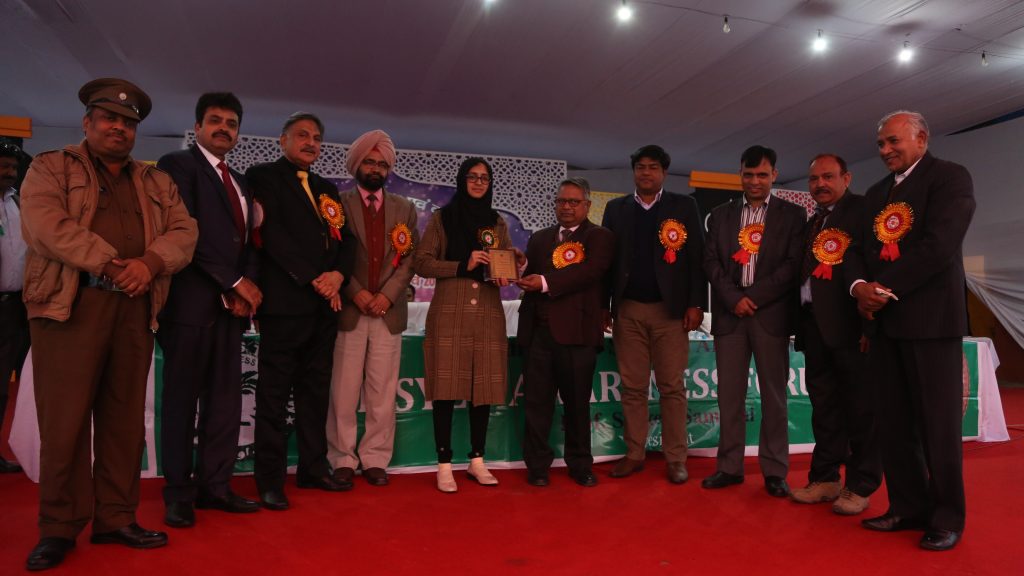 The program was attended among others by Commandant Nadeem Samdani, Prof. Mujeeb Ansari, Dr. Wasim Ali, Dr. Zeba Azmat, Dr. Tabassum Chaudhary, Dr. Furqan Sambhali, Dr. Hari Ram Gupta, Prof. Aslam Khan, Kazakistan, Dr. Manav Singh, Anjum Tasneem, Dr. Khurshid Anwar, Mr. Javed Nasir, Mr. Zeehan Ahmad, APRO, Dr. Shaista Usman, Wamiq Rehman, Ajaz Ahmad, Student Leader, Azam Ansari former captain AMU.
SUPPORT TWOCIRCLES
HELP SUPPORT INDEPENDENT AND NON-PROFIT MEDIA. DONATE HERE