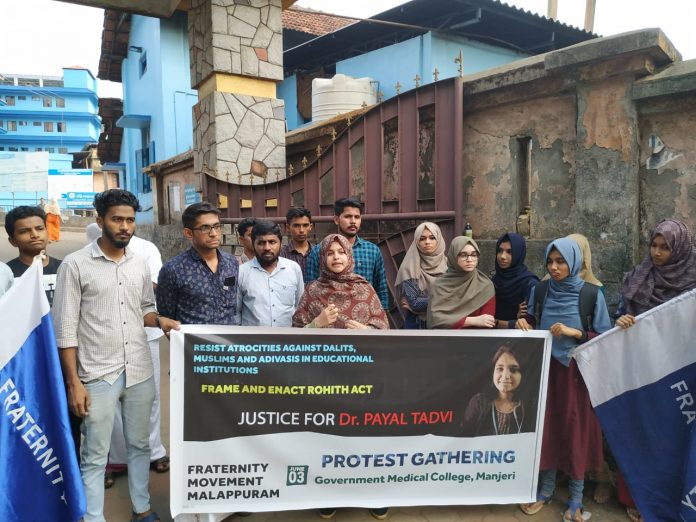 By Najiya O, TwoCircles.net
The Fraternity Movement Kerala organized protest gatherings in the government medical colleges in the state demanding justice for Dr Payal Tadwi, who was found dead in the hospital she was studying in Mumbai.    
---
Support TwoCircles
---
The protest demanding 'Justice for Dr Payal Tadwi' held at the Thiruvananthapuram Government Medical College on May 31 was led by state general secretary Mahesh Thonnakkal.  Protest gatherings were held at the government medical colleges at Kozhikode, Thrissur and Manjeri on June 3.  The gatherings called to resist the atrocities against Dalits, Muslims and Adivasis in the educational institutions all over the country.  It also urged to frame and enact the Rohit Act, which can safeguard the students of the marginalized sections in the universities in the country.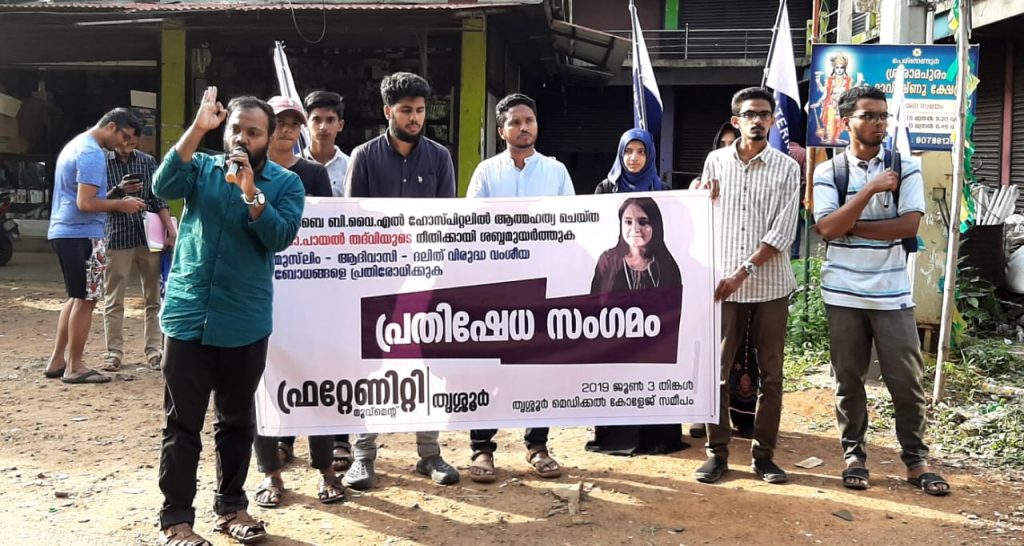 Dr Payal Tadwi is a martyr of the racism getting strengthened in India, opined Shamseer Ibrahim, state president of the Fraternity Movement, in an article.  The article points towards the 'cruel indifference on the part of the media in the country even days after the incident'.  While the national media are not bringing out the issue in a pressurizing way, such efforts are seen only from the part of certain social media groups.  'Why couldn't her fellow students and the college authorities consider Payal with equanimity despite having all the academic qualifications and abilities?  Only on finding answer to this question, one can see the dangerous forms of racism in India that are casteism and Islamophobia.  Dr Payal has become the last link in the long list of names such as Rohit Vemula, Mudassir Kamran and Najeeb Ahmed etc,' he adds in the article.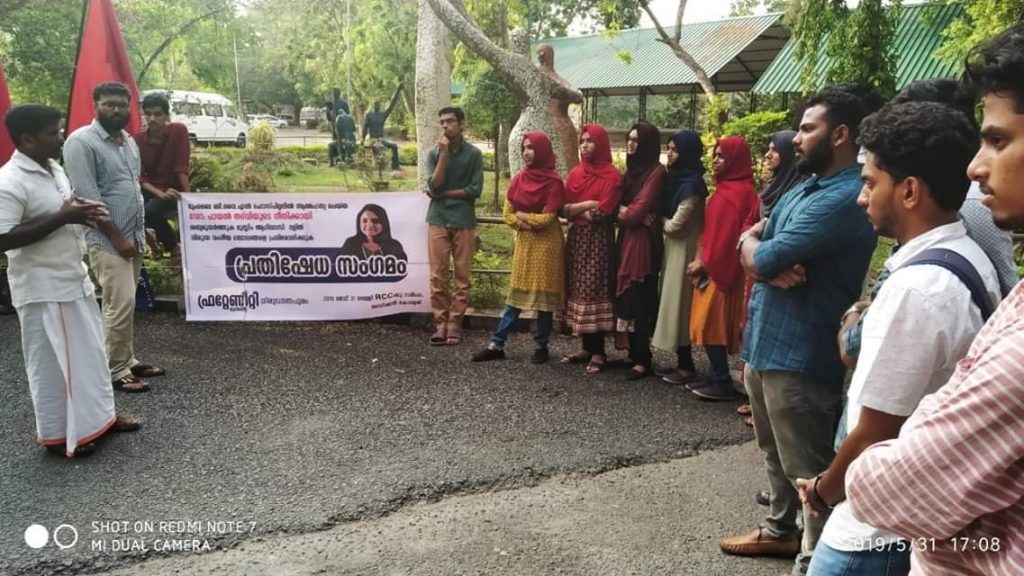 SUPPORT TWOCIRCLES
HELP SUPPORT INDEPENDENT AND NON-PROFIT MEDIA. DONATE HERE