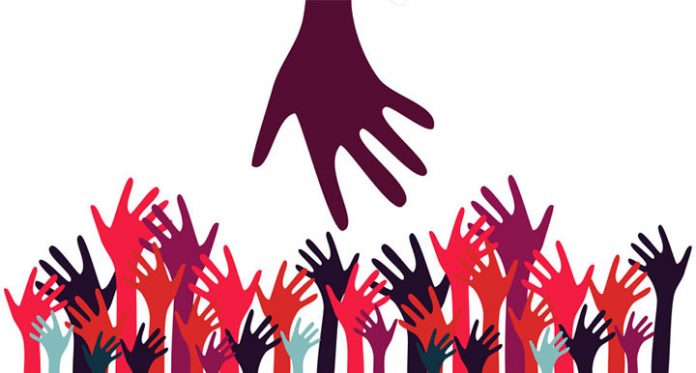 By Md. Aariz Imam
The response world over to Christchurch terror attack has been historic. For the first time since the start of America's war on terror, sincere and mindful efforts at countering Islamophobia are visible at the level of state, or at least in one country. For the first time the binary, Muslim as terrorist and Muslim as the only true believer has found a third dimension, the reality, that Muslim is also a fellow citizen.
---
Support TwoCircles
---
However, even in New Zealand how much of this compassion is impulsive and how much would translate into tackling Islamophobia at policy level is still to be seen.
As for the Islamophobics, with the rise of the far right across the world, one can hardly see any respite coming from them. Besides being a political tool, Islamophobia helps in marshalling innocent citizens who otherwise are miffed at the bombastic claims made by the believers of faith about their superiority. What is a bigger worry is that the Muslims themselves are not ready to break away from the binary that reinforces Islamophobia.
 After the terror attack at Christchurch when for the first time the dominant narrative sympathized with the Muslim loss, and people from across the world came forward to extend solidarity with Muslims, there were religious fanatics in the community who were shrewdly using the moment to project their bogus superiority of faith by sharing pictures of men offering namaz outside the mosque where the attack took place, claiming it to be some sort of a true test of Imaan.
It's quite another matter that they wouldn't be as interested in appreciating the other tests of Imaan such as justice and equality, redistribution of wealth and power.
Besides politics, these are some of the acts that further community's stereotyping and ghettoization.
Within hours of attack at Christchurch, there were ayats from Quran that were circulating on social media, most of which again intended to project Islam as being strong enough to withstand such onslaught. Not that the faith stood vulnerable after the attack, but for the self-serving believers who would have you believe it is under some sort of serious threat.
In another development a news started doing round in social media claiming an en masse conversion to Islam in the same mosque where the attack took place. Although the claim is yet to be confirmed, the purpose isn't hard to discern.
The attack on the community is somehow always construed as an attack on the faith, rather made believe, even when the perpetrators have other more sinister political aims up their sleeves.
Ironically, the premise of faith under threat is one meeting point where every religious bigot finds common ground.
Hence the jumlas
Islam khatre me hai and Hindu khatre me hain.
This notion of one's faith under attack serves manifold interests and is precisely the reason why it is resorted to as a political tool.
Terrorism as has often been argued by several well intended scholars is a postmodern political term and is delinked from any crusade over faith. Any honest attempt to counter it hence should be in a language which is faith neutral to begin with. As global citizens it is in our best interest to uphold humanity above all other vanities, even if we don't honor it as our responsibility.
The Prime Minister of New Zealand who won hearts of not just her country men but beyond borders, has enriched us immeasurably by showing us the required idiom.
Draped in the traditional Muslim woman attire, addressing victim families at a condolence meet, she repeatedly kept bringing her left hand to her breast pursuing her word, we, from where it came. Her heart.
In interest of global peace, it is such gestures that need replication rather than the grotesque claim of belonging to a superior faith.
Md. Aariz Imam is a Jamia Millia Islamia alumni based out of Oman and can be reached at [email protected]
SUPPORT TWOCIRCLES
HELP SUPPORT INDEPENDENT AND NON-PROFIT MEDIA. DONATE HERE