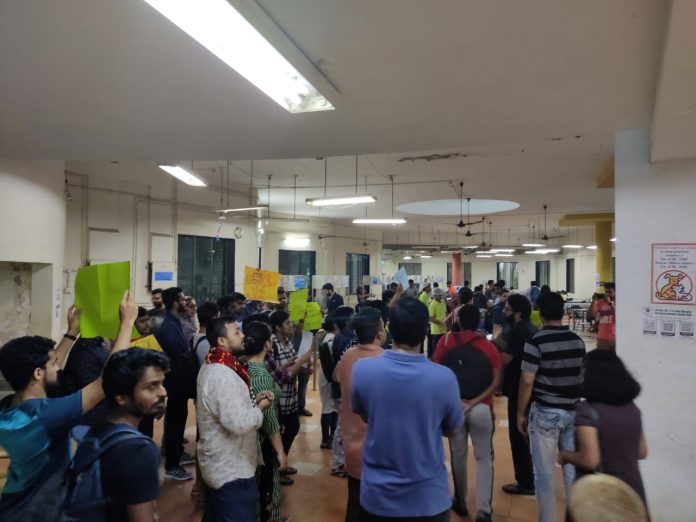 By TwoCircles.net Staff Reporter
As the protests across both IIT Madras and JNU surged with more and more students coming out on the streets, hundreds of students from various colleges affiliated to Mumbai University and civil rights groups came out in protest to express their solidarity with the protesting students. 
---
Support TwoCircles
---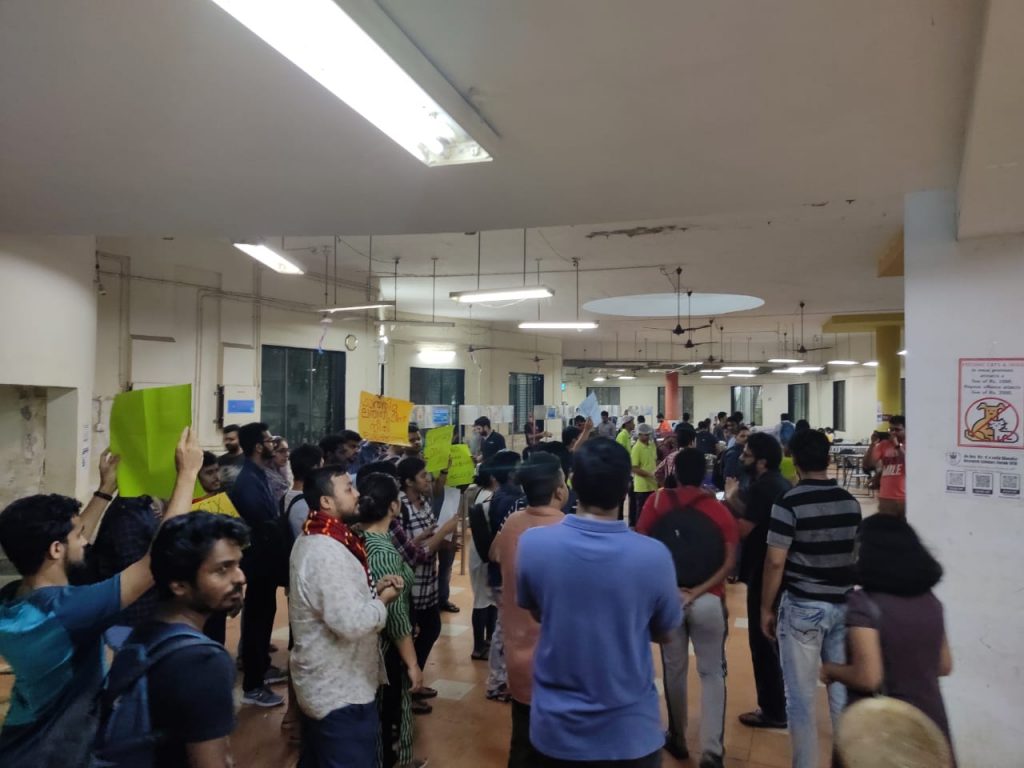 The protest gathering, held at the Mumbai University, Kalina Campus, highlighted the rampant discrimination taking place in Indian campuses and the importance of free and subsidised education to support the students coming from Dalit Bahujan communities. The call for protest was given by the Joint Action Committee for Social Justice, Maharashtra. 
A graduate student Niket present at the protest said, "This is all because of caste and religious discrimination. It is not only colleges, even at the school level, one can witness such discrimination based on surnames. It is easy to label people by saying, you are Hindu, you are Sikh, you are Muslim, you are Christain, you are a Dalit, this is not how I imagine India should be, we want an India which is free of such discrimination and follows brotherhood. Fathima's case is not a case of suicide, three people have been named in this, and the police is not doing anything as even they are under pressure".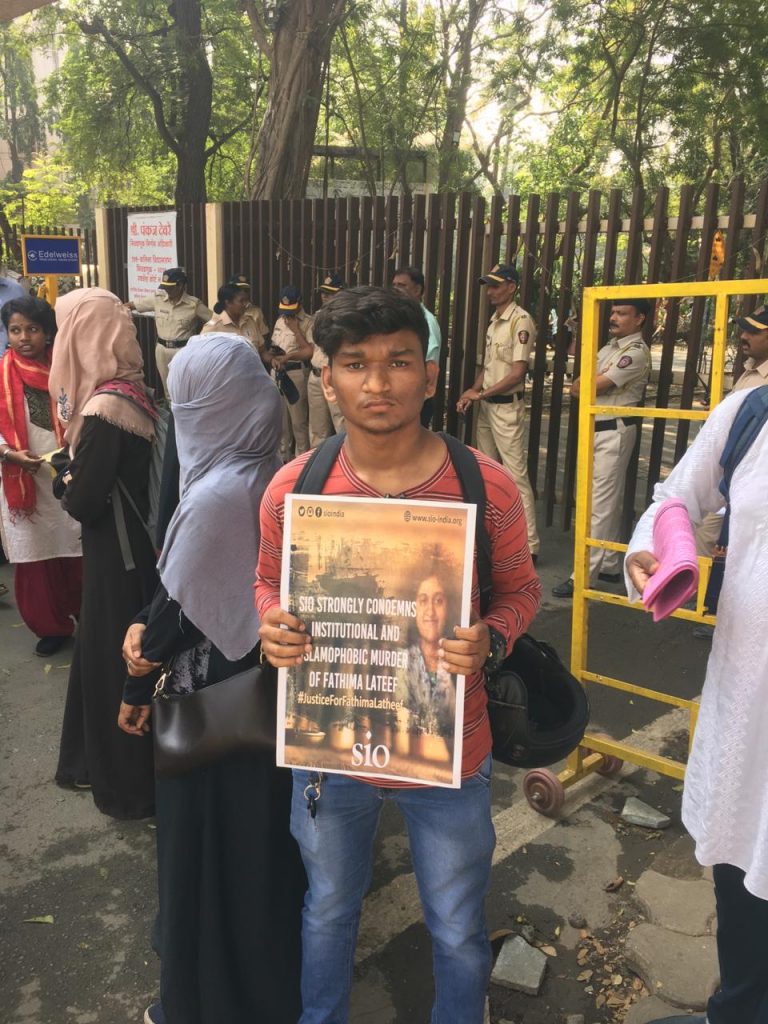 Regarding the rampant discrimination taking place on Indian University Campuses students opined that it is nothing new, but it is only coming to light now. A PhD student, Piyush said, "I think such discrimination existed even before if you read Om Prakash Valmiki. He writes about how he faced discrimination on all levels even in school. What I feel is before people (from other castes) were not even seen in Universities, at least after the 1990s they were able to make it to the Universities, but I don't think that an atmosphere of acceptance has developed in any University as such.
"When such students make it to Universities, there are expectations from both sides one from University and one from home. It's a simple thing, but neither the education ministry nor all these Vice-Chancellors understand this point. Now if you go to any University page you will see that for a hostel such places are charging Rs 30,000 -40,000. When poor students from villages will see such things, what will they think? They will think it's better to remain back in the village and work. The only solution I see for this is to make education free, and give them legal protection and offer financial support." 
A similar protest gathering was held yesterday in IIT Bombay with a fresh set of demands made by the students. This is the sixth case of suicide on the campus of IIT Madras this year. A statement released by the students called it institutional murder. The students have demanded an independent inquiry from the MHRD, Ministry of Social Justice & Empowerment and National Commission for Minority Affairs. The students have also demanded that SC, ST, OBC cells, as well as Gender and Minority Cells, should be formed across all IITs to safeguard the interest of students.
SUPPORT TWOCIRCLES
HELP SUPPORT INDEPENDENT AND NON-PROFIT MEDIA. DONATE HERE