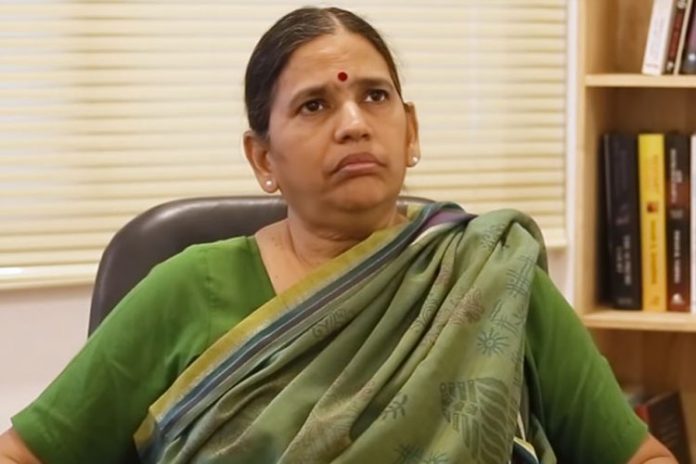 TCN News
CIVICUS, an online monitor to track fundamental rights around the world has released a statement ahead of August 28 to mark two years since the detention of Indian activist and human rights lawyer Sudha Bharadwaj.
---
Support TwoCircles
---
Sudha Bharadwaj has been in pre-trial detention since August 2018, when she was arrested under the draconian Unlawful Activities Prevention Act (UAPA) and accused of having links with Maoist terrorist organizations. It is also alleged that she and ten other human rights defenders were conspiring to incite Dalits at a public meeting which led to violence in Bhima Koregaon village in the Pune district of Maharashtra in January 2018.
In its latest statement, CIVICUS has called on the Indian government to immediately release Sudha Bharadwaj and drop all charges against her. The global alliance which is a coalition of 10,000 civil society organizations dedicated to strengthening citizen action and civil society around the world has raised concerns for her health in prison during COVID-19 pandemic. It has further resonated support for her release by featuring Sudha in the international campaign #StandAsMyWitness calling for release of human rights defenders. It also mentions that she was initially held under house arrest until October 2018, and then moved to Byculla Women's Prison in Mumbai, increasing safety concerns for the 59-year-old, who already suffers from diabetes and hypertension. The letter highlights that "she will be susceptible to COVID-19 in the cramped prison, where an inmate has already tested positive for the virus," while a July medical report found that "she is also now suffering from Ischemic heart disease."
"The treatment of Bharadwaj highlights the increasingly repressive measures used by Prime Minister Narendra Modi's government to clamp down on dissent and silence human rights defenders," said CIVICUS. It discussed that despite her underlying health issues, last week Sudha's plea for bail to the Bombay High Court was opposed by the National Investigation Agency which claimed her condition is "not serious."
"Her human rights activities have put her in the firing line of the Modi regime, which is abusing the Unlawful Activities Prevention Act (UAPA) and using it to round-up activists and human rights defenders on trumped-up charges," said Josef Benedict, Asia-Pacific civic space researcher for CIVICUS. He also pointed that "India's civic space rating was downgraded from 'obstructed' to 'repressed' last year" owing to its increased restriction of space for dissent and "particularly following Prime Minister Narendra Modi's re-election in May 2019." The statement has even reiterated UN experts concerns about the terrorism charges laid against Sudha and questioned the Unlawful Activities Prevention Act's vague definition of 'unlawful activities' and 'membership of terrorist organizations' which have been routinely used by the government to stifle dissent. Josef also expressed her credibility as "a lawyer and activist who has spent her life defending indigenous people in India and protecting workers' rights."
In conclusion, CIVICUS has urged its international supporters and advocates to participate in the global campaign #StandAsMyWitness, where people from across the world call for an end to the imprisonment and harassment of human rights defenders by sharing the defenders' individual stories on social media using the hashtag #StandAsMyWitness.
SUPPORT TWOCIRCLES
HELP SUPPORT INDEPENDENT AND NON-PROFIT MEDIA. DONATE HERE