By Nazish Hussain, TwoCircles.net
Ranchi (Jharkhand): "Aisa kya hoga hai ki aaplog sadak par nikal gayee hai? (What has gone so bad that you are you taking to streets)," Tara Bua asks her employer Shagufta Yasmeen.
---
Support TwoCircles
---
Tara, a middle-aged housemaid at Shafugta's home in Ranchi is oblivious about the ongoing protests across India against the Citizenship Amendment Act (CAA). For a working-class woman like Tara, disputes or conflicts among neighbours is nothing new. However, for her, Muslim women from every locality leading protests and raising slogans are completely new. She could see these women were not seasoned leaders but as ordinary as her employer.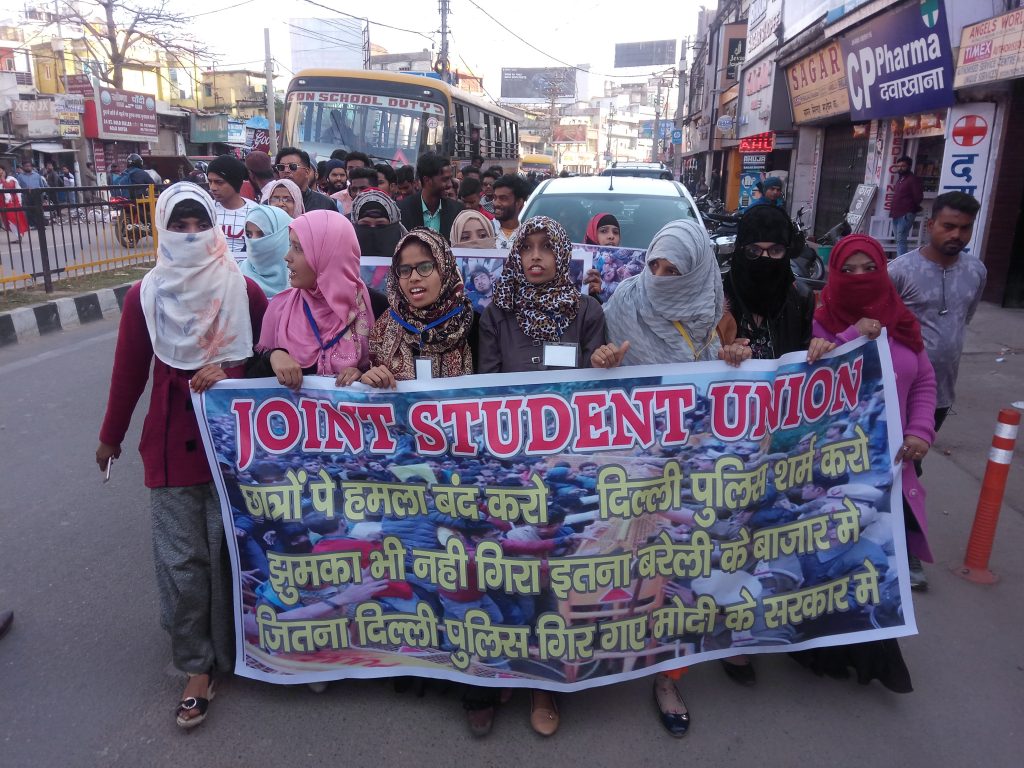 On hearing Tara's naïve question Shagufta picks up a smart example to explain why she has been protesting. Indicating to the recently passed CAA, mother of four children Shagufta tells, "For a woman, her children and her home are the most important possession. If she senses any danger to them then she will do anything to ensure their safety."
By bringing in this act, the state has put both her children and her home in danger, which is why, as she puts it, large numbers of women have decided to join the protests against the CAA.
The CAA, pushed through by the ruling Hindu nationalist Bharatiya Janata Party (BJP) was passed in Indian Parliament in December last year. The contentious act makes it easier for Hindu, Jain, Sikh, Parsi, Christian and Buddhist "persecuted" migrants from neighbouring Muslim majority Pakistan, Bangladesh and Afghanistan to get Indian citizenship. However, it does not include Muslim migrants for naturalization in India.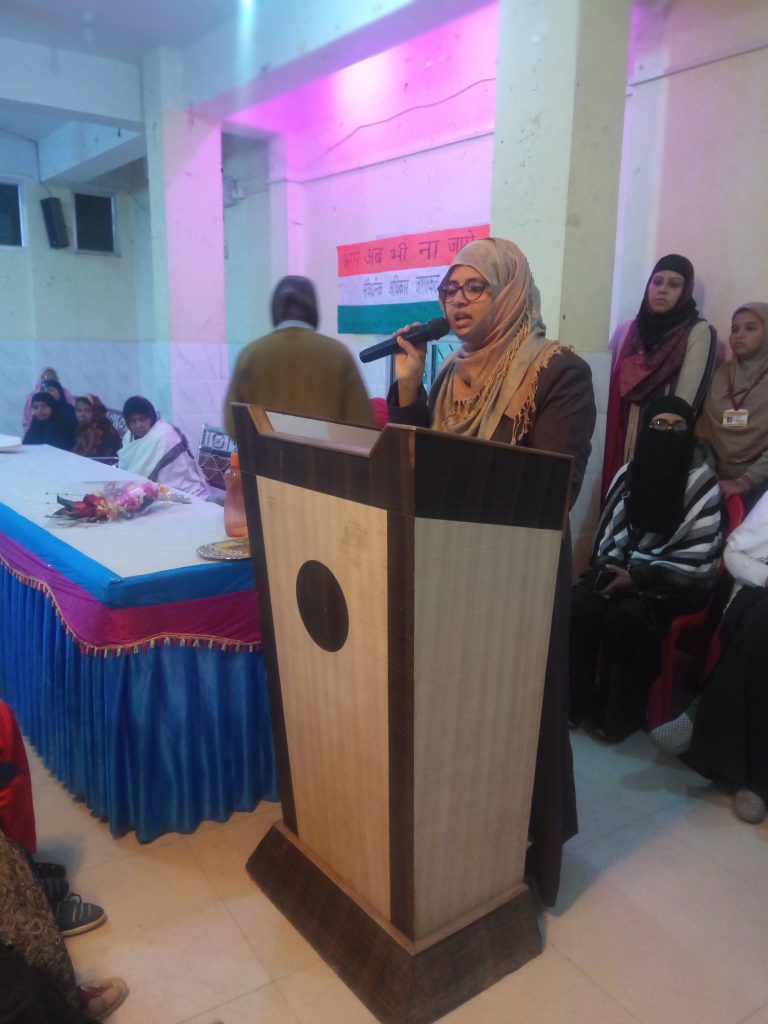 Large scale protests against the CAA and National Register of Citizens (NRC) broke out across the country following security forces' brutal crackdown on students of Jamia Millia Islamia (JMI) and Aligarh Muslim University (AMU) on January 16 when the students tried to hold protest march near their campuses.
Drawing her inspiration from the sit-in protest at Delhi's Shaheen Bagh, Shagufta, along with a few others, have successfully organised a similar sit-in protest against the CAA at Kadru Bagh in Ranchi.
Shagufta would closely follow every thing unfolding at Shaheen Bagh and get insights about the sit-in protest from her cousin and friends in Delhi.
As she hoped to organise a sit-in protest at her city, Shagufta took a tour to Delhi. She visited Shaheen Bagh and Bundel Bagh in Nawada to better understand the nature of the protest and what goes into organising them.
As she was a frequent participant at protest rallies in Ranchi, it did not take her long to find like-minded people. Soon she had a group of women working with her disseminating information about CAA and NRC, and persuading people to attend sit-in protesst. However, she had to face reluctance and scepticism initially but "after attending to their queries and apprehensions I would get their confidence and support," Shagufta said expressing her accomplishment.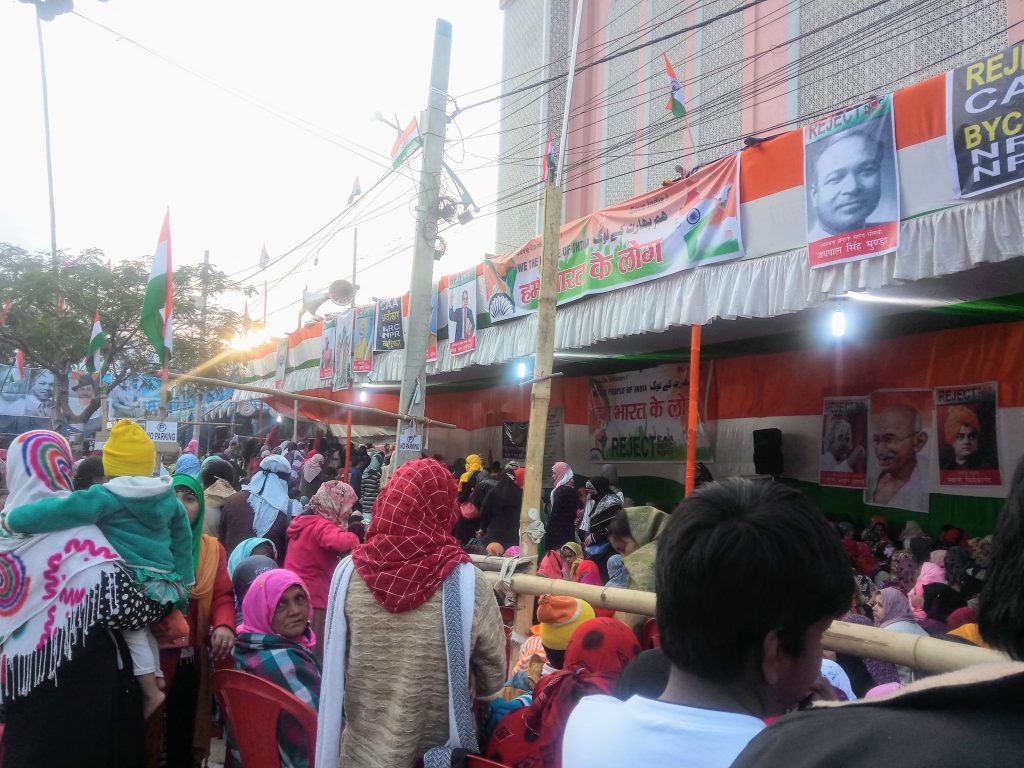 It all started in Ranchi on January 19, 2020, when Hum Bharat Ke Log (We the People of India)- a coordination committee- called for a sit-in protest near Haj House Kadru. As Shagufta was already trying to organise a Shaheen Bagh-like protest, she joined it as soon as she came to know about it.
"In a way, it is heartening to see women who have never set their foot outside the traditionally limited spaces of their dwellings are coming out and speaking their mind in these protests", rejoiced Shagufta with the fact that women from Muslim community are leading the protests.
She further added, "People from different districts and even from far-flung villages joined the protests. They joined the sit-in protest and listened to speakers. In the evening, at the time of leaving the protest site they hugged and wept."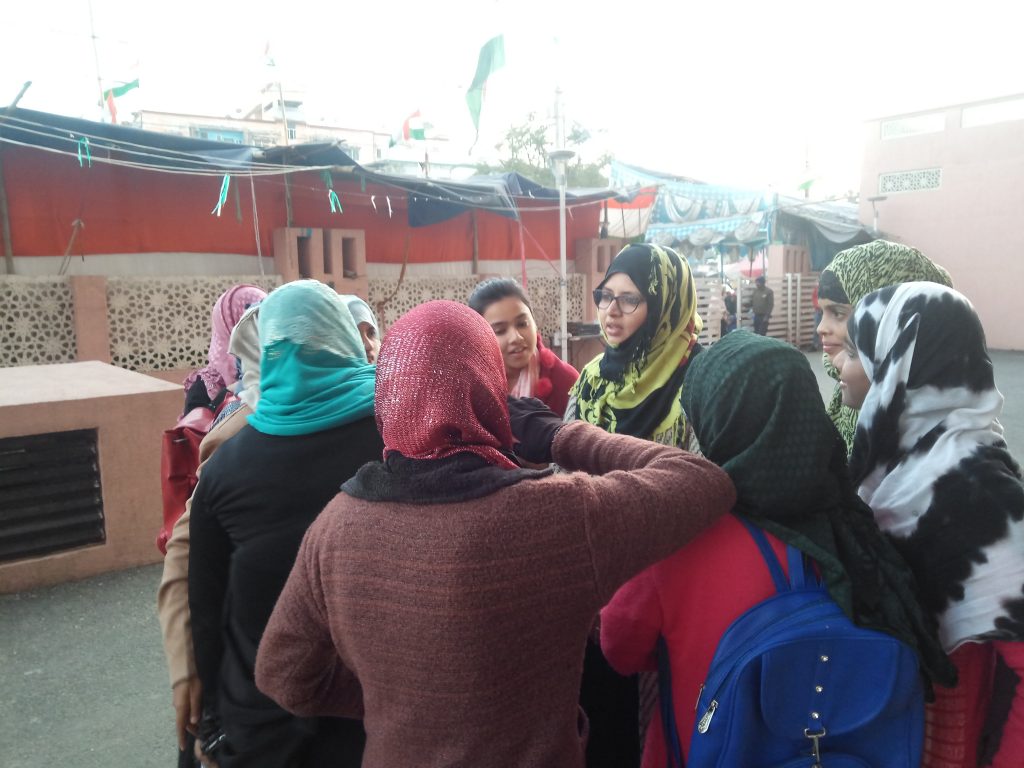 Narrating about how people are being self-motivated in participating in the protest she said that one woman couldn't leave the protest site, she stayed back. Later on, she went back to her place and got a bus full of women to join the sit-in protest against CAA.
Since the day the sit-it protest began at Kadru, the number of women protestors has only grown. According to Shagufta whosoever attends the protest they tend to bring in other women and speak out their concerns to the protesters.
On the stage at the protest site speakers raised crucial issues and critiqued the government's recent policies. Taking a dig at Prime Minister Narendra Modi, Indu Nazia accused the PM of failing to deliver on his promises of 'acche din' (good days).
Nazia who lost her business due to demonetisation criticises the BJP government on several grounds. Calling out BJP's tall claims of 'saving Muslim women through Triple Talaq law (an act which criminalises instant divorce by Muslim men) a farce Nazia terms the CAA against the Constitution and an anti-Muslim law.
She says as if losing her business wasn't enough, she now finds herself at the risk of losing her citizenship, her home, her family. Since she got to know about the sit-in protest by women in Ranchi, she too decided to join the protest. She has been regular at the protest site delivering daily speeches and reading out her poems.
Social Media, Autonomy and Protests
20-year-old Shabana is up in arms along with a group of young women, mostly of her age, against the police brutality at Jamia University in Delhi on February 10. The group of young women, consisting of first-time protesters, coordinates using WhatsApp to organise for their February 11 protest rally.
"I want to contribute to the protests in whatever capacity I can. I have been following the protests happening in the city, where I have met many other girls and have formed a group now; we share information and updates."
The young women coordinate over messaging applications and plan what would be their slogans during the protest rally at a meeting point decided by them over a messaging application. In the meantime, one of them raises a concern -if something goes wrong in the protest. However, to boost her courage, another pitches in and says "we are doing nothing wrong. Boys, bystanders all join us in protests."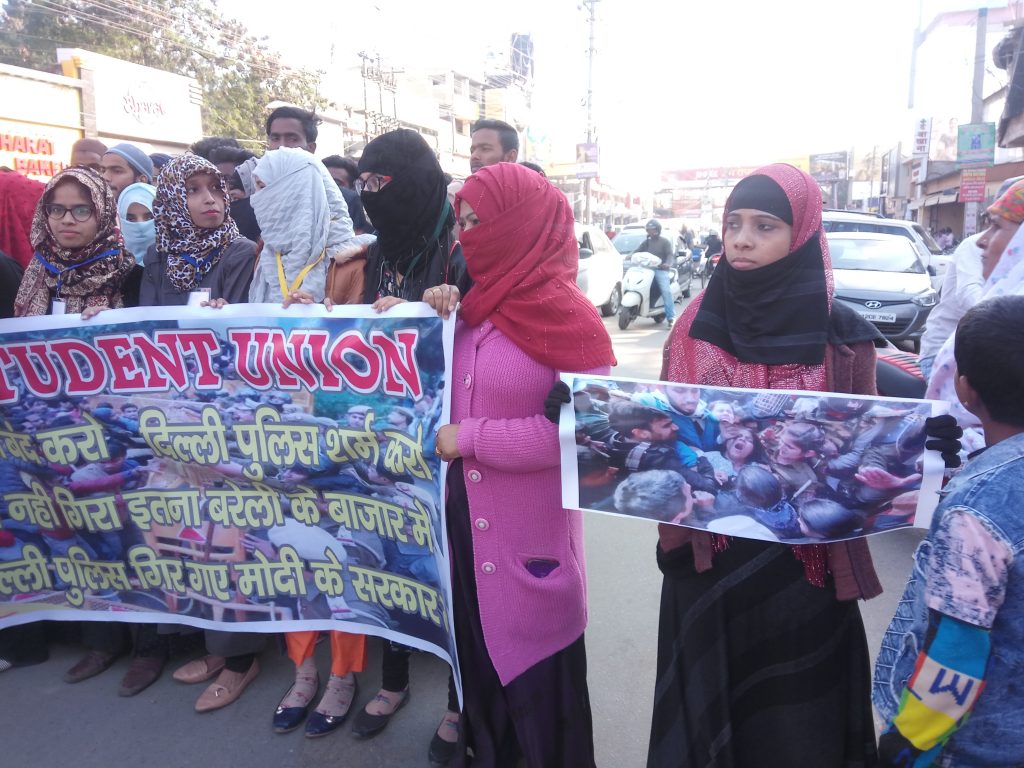 Cutting into this conversation two other girls argue that sit-in protests might not be enough to make the government repeal the discriminatory CAA. Afreen who is a regular protester indicating to take the protest to the streets says, "Are we going to sit here forever? I don't see this working anymore".
The group continues their dialectics. Their discussions continue on various online platforms. Social media and messaging applications have been instrumental in connecting first-time protesters thus bringing them to the forefront at the protest sites.
SUPPORT TWOCIRCLES
HELP SUPPORT INDEPENDENT AND NON-PROFIT MEDIA. DONATE HERE