Mahibul Haque, Twocircles.net
While referring to the new Land Policy 2019, Assam Health Minister Himanta Biswa Sarma in a press conference in December last year declared, 'After we bring the law, an indigenous person can sell his/her land to an indigenous person only, not to anyone else.'
---
Support TwoCircles
---
Sarma, the ruling right-wing Bharatiya Janata Party (BJP)'s kingpin in Northeast India, further explained, 'The basic motto of the law is that an indigenous can sell land to an indigenous which essentially means that a Himanta Biswa Sarma can only sell land to a Chandan Brahma but a Himanta Biswa Sarma cannot sell land to an infiltrator non-indigenous, whether he/she came to Assam in 1951 or 1971… not even if he/she has come in 1941. That means our land will be preserved for our people.'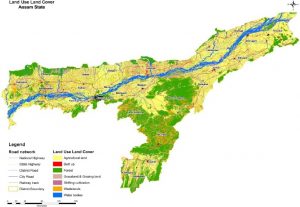 The new land policy which was adopted in October 2019  to 'provide' and 'protect' land rights of 'indigenous' people, is set to become a law soon without much opposition as the saffron party along with its allies enjoys a brute majority in the state assembly.
Apart from the new land policy, the state BJP has been announcing a slew of measures to appease 'indigenous' communities of the state. The ostensible efforts include making Assamese the state language (of course excluding Barak Valley, Bodoland Territorial Area Districts and hill districts), considering Schedule Caste status for six communities- Adivasi, Chutiya, Koch-Rajbongshi, Moran, Matak and Tai-Ahom, and curving out new autonomous councils.
These efforts and assurances to protect the rights of the 'indigenous' population of the state on the part of Assam ministers as well as Prime Minister Narendra Modi, are seen as a measure to calm raging protests across the state against the Citizenship (Amendment) Act (CAA), 2019  which seeks to provide Indian Citizenship to undocumented minorities namely Hindus, Christians, Jains, Buddhist, Sikhs and Parsis from Bangladesh, Pakistan, and Afghanistan has given the fact that the protests in the North-Eastern state is stemming out of fear and apprehension that undocumented migrants from Bangladesh would sweep demographic and cultural composition if the contentious legislation happens to be implemented.
Among all the announcements, the new Land Policy calls for critical quizzing as it is seen as a targeted assault on the rights of linguistic and religious minorities of Assam, whom right-wing politicians do not shy away to name call as 'infiltrators.'
BJP's mysterious 'indigenous' people
Though the Land Policy, 2019 document says that since independence Assam has adopted four land policies in 1958, 1968, 1972, and 1989 but it missed out to mention the first land policy of 1950. The 2019 land policy is the sixth one to be adopted by the state. The initial four land policies dealt with land reforms and land allotment of land to landless 'people who belong to the state of Assam.'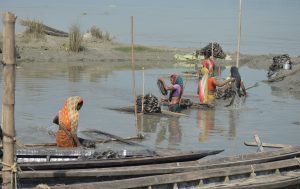 However, the tumultuous decade and violent attacks against linguistic and religious minorities during the Assam agitation and the rise of entho-nationalism, phraseology seems to have had its impact on the state's land policies as well.
For the first time, the term 'indigenous' was inserted in the 1989 land policy. Rather considered as a rehash of the existing land policy, the land policy 2019 was formulated based on the recommendations made in the Brahma Committee report. Earlier in 2017, the state government had formed the committee 'for suggesting measures including modifications in the Assam Land and Revenue regulations, 1886, other land laws, Government Circulars and Land Policy for ensuring the protection of land rights of indigenous people in the state of Assam.'
Along the lines of the Brahma Committee report the new land policy mentions the disputable term 'indigenous' at least 43 times.
However, both the 1989 and 2019 land policies refrain from defining who constitutes 'indigenous.' Attributing to a senior official from the Assam Land and Revenue department, who was also involved in formulating the 2019 land policy, India based news portal scroll.in reported that it was beyond their mandate to define the word 'indigenous.'  The official was quoted as saying, 'The Clause 6 committee will decide it.' The official was referring to a committee set up by the Indian central government for the implementation of Clause 6 of the Assam Accord which was signed in 1985 between the Union government and the agitating All Assam Students' Union following massive protests in the 1980s.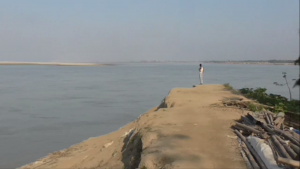 Notably, the landmark Assam Accord does not even mention the word 'indigenous' in the Clause 6. It reads, 'Constitutional, legislative and administrative safeguards, as may be appropriate, shall be provided to protect, preserve and promote the cultural, social, linguistic identity and heritage of the Assamese people."
It may be mentioned that contrary to the claims made by BJP leaders and their belaboring of 'indigenous' people, the new Land Policy 2019 actually reduces allotment of land from a maximum of 7 bighas (which was the norm in the 1989 land policy) to 3 bighas maximum.
An anti-minority policy
The murky remarks such as 'infiltrators' made by BJP leaders are common occurrences in India now-a-days and Assam minister Sarma did not shy away from using it to appease the majoritarian minority-baiting Assamese nationalists during his press conference while explaining the new land settlement policy.
As rhetoric in Assam, the term 'infiltrators' is used to refer to Bengali speaking people of the state, especially Muslims. But this time, along with the rhetoric came a policy which is inherently anti-minority.
Assam-based journalist and a rights activist Shakil Ahmed questioned the motive behind the new land policy. Speaking to TwoCircle.net Ahmed countered the land policy's usage of the indigenous word, 'In Assam, Bengali speaking Muslims are not considered 'indigenous'. Neither the Constitution nor any other law exclusively reserves rights to "indigenous" people. Every citizen of India is entitled to equal rights. So, has this policy been drafted to deprive the Muslims of their land rights?'
Ahmed's query is not all unfounded. The BJP government in the state has been carrying out evictions, predominantly in Bengali Muslim localities, by weaponising a 2015 Gauhati High Court order as a tool. Apprehending that such measures may also be taken to evict people from riverine areas or sandbanks of rivers, locally known as 'chars', Ahmed said, "despite dwelling on the char areas for generations, most of the people do not possess land records. Even if a few have documents, those are seldom pattas (land deed issued by the government)."
And, to add to the worries of the likes of Ahmed, the new land policy churns out provisions for land settlement to "deserving landless indigenous people" in these char areas in section 1.11 and 1.12. The land policy arms the government to not provide land deeds to people who are already settled upon these chars for "generations" as section 1.14 of the policy says, "Mere possession by way of encroachment shall not be a criteria for entitlement to get allotment/settlement of Government land.'
The land policy does not refrain from providing an "arrangement" to carry out evictions. In paragraph two of section 1.14, it makes the revenue official duty-bound to "evict encroachers at the earliest.'
Wrath of hatred for char peasants
Char areas cover about 3.60 lakh hectares of land which is around 4.6 percent of total area of Assam, and this 4.6 percent of the land is home to more than 9.37 percent or around 30 lakh of state's total population.  Distributed in 2,251 villages (presently) across 14 districts of the Brahmaputra valley- from Sadiya in the east to Dhubri in the west- these char dwellers are considered one of the most vulnerable communities in Assam as they face dual blows of flood and flood induced erosions.
According to the economic survey 2011-12 of Assam, around 2, 034 villages have been eroded by river erosion and, as per independent estimates, have left more than 25 lakh people internally displaced. Most of these people settle down on sand banks and make a living as small cultivators, daily wage labourer, or are forced to migrate to cities for manual work.
With around 80 percent of the population living below poverty line (BPL) and recording a meagre 19 percent literacy rate, these chars are very backward areas. "Expecting them to be able to acquire land documents or produce them is very unjustified. Moreover, yearly floods and erosion wash away homes as well as almost all other possessions", Ahmed reiterated the plight of victims of flood and erosion opposing the new land policy which gives government officials a freehand to carry out evictions.
Resonating with Ahmed's concerns, Abdul Batin Khandakar, working president of Brahmaputra Valley Civil Society, a Guwahati-based rights organisation, said, "According Barh Ayog India, around 8,000 hecatre land use to get eroded yearly and till now around 4.7 lakh hectare land has been eroded, which is around 7.4 percent of total land mass of Assam. Such huge volume of erosion has rendered lakhs of people landless and homeless. Without having any policy to settle the internally displaced people as a result of river erosion, you cannot reserve the land in the name of indigenous people."
On the issue of providing land rights to indigenous people Khandakar said, "In Assam, Sixth Schedule areas, tribal belt and blocks, hill districts are already there to protect the rights of genuine indigenous people, that means indigenous tribals. But now a section of people are trying to preserve land rights for the upper caste population by naming them indigenous."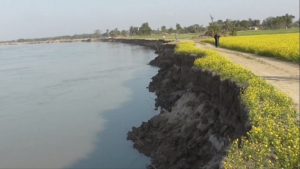 "Without considering economic and social issues, the BJP has hurriedly adopted this land policy to counter the huge (massive) resentment among people against Citizenship Amendment Act," observed Khandar.
The newly adopted land policy is not just surreptitiously misleading but also highly controversial. "The document, on which it is based on, the Brahma Committee's report, is problematic. It calls Bengali speaking Muslims as 'immigrants'. We are not immigrants. Our ancestors were brought here for agricultural purposes during the British reign and some came on their own and settled here. So ours is internal migration, and within a country's internal migration is a general matter. Actually this policy has been brought to defame and deprive minorities (linguistic and religious) of land rights", Shajahan Ali Ahmed, another activist from Assam said.
Depriving Bengali origin Muslims of land rights
Over the last five years more than 11, 97, 228 bighas land was eroded and as many as 86,536 people have been rendered landless according to a Lok Sabha reply by the ministry of Jal Shakti (Water Power), Department of Water Resources, River Development & Ganga Rejuvenation.
Once the Land Policy 2019 is implemented, excluding the Bengali speaking Muslims of Assam their compatriots would be entitled to land rights.
As the present government is infamous among the minority communities, to put it in Ahmed's word "this government can do anything overnight."
Despite being considered as hastily prepared and misleading land policy, the minority opinion makers are fearful of the new land settlement policy and view it as partisan.
SUPPORT TWOCIRCLES
HELP SUPPORT INDEPENDENT AND NON-PROFIT MEDIA. DONATE HERE