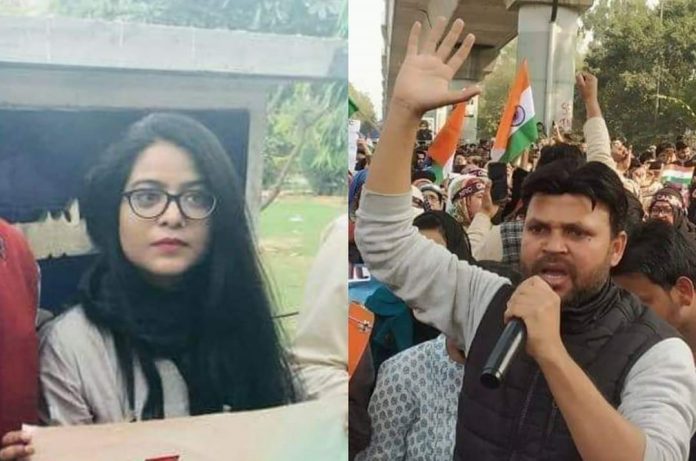 TCN News
Delhi's Patiala House court on Thursday denied bail to JMI activist Safoora Zargar on grounds that "prima facie evidence" was found to prove "there was a conspiracy."
---
Support TwoCircles
---
Safoora, who is three months pregnant, was arrested by Special Cell of Delhi Police on April 10 for allegedly conspiring with other youth activists for inciting communal riots in northeast Delhi in February. Her lawyers Ritesh Dhar Dubey and Trideep Pais stated that "false narrative" was being created by the authorities to intimidate innocent students who have been involved in mass peaceful protests CAA. Further, they told the court that the accusation against Safoora of inflammatory speech on February 23 is "inaccurate" as she had visited Chand Bagh briefly, much before the rioting had started. Another speech she had given on February 23 at Khureji, wasn't "inflammatory or provocative" at all.
However, additional Sessions Judge at the Patiala court, Dharmendra Rana, dismissed the plea saying he "did not find merits in the bail application." The Special Cell of Delhi Police additionally opposed that Safoora was involved in making "inflammatory speeches" and "was part of a conspiracy to instigate communal violence, which had been planned weeks ago." The police also accused other student activists from JMI of hatching conspiracies through Citizenship Amendment Act protests during the same time, in various parts of Delhi, citing that in mid-February, the anti-CAA protestors were allegedly "blocking the road near Jafrabad Metro station where the majority of the participants were women." According to them, this led to the violence between pro and anti-CCA protesters in February leading to the Delhi violence.
However, Safoora's family was hopeful that the court would give consideration to her health and arrange assistance for the same at Tihar where she is currently lodged. Safoora's legal aid has added that because of COVID-19 threat and her pregnancy, legal remedies would be requested for her soon.
SUPPORT TWOCIRCLES
HELP SUPPORT INDEPENDENT AND NON-PROFIT MEDIA. DONATE HERE