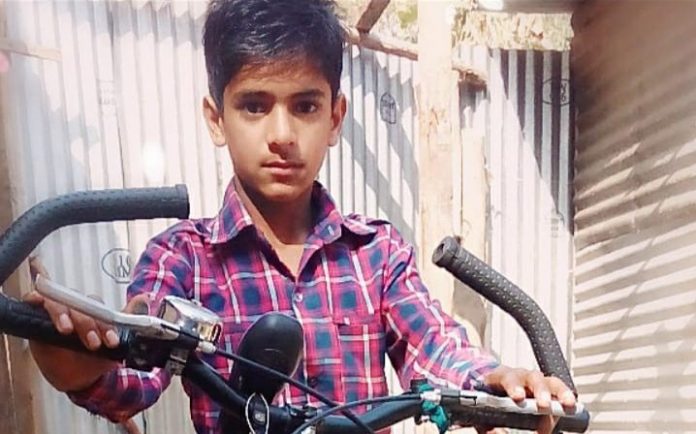 By Auqib Javeed, TwoCircles.net 
Srinagar: Although the shrapnel lodged inside his brain was removed by doctors, the 15-year old Asif Wani might soon "close his eyes" forever. Asif is battling for life at Sher-i-Kashmir Institute of Medical Sciences (SKIMS) in Srinagar, the summer capital of Jammu and Kashmir.
---
Support TwoCircles
---
Doctors aren't sure whether he will survive or not but if he survives, they say, "he may be not able to live a normal life."
Asif was among the three teenagers injured after a littered explosive went off in the Tosa Maidan meadow on 26 May. He and his three friends were playing in the meadow on Eid-ul-Fitr, the Muslim festival commencing at the end of Ramadan.
Talking to TwoCircles.net Dr Farooq Jan, medical superintendent at SKIMS said that Asif was operated on the same day and the doctors have removed the shrapnel from the brain.
"He was in the ICU [Intensive Care Unit] for two weeks and we have now shifted him to the ward," Dr Farooq Jan said.
He said the patient was "tracheotomised" and has a less neurological awakening.
"He continuously remained to be sick and nothing can't be said at the moment. The patient can go any way," Dr Jan added.
Tosa Maidan is a meadow in Khag tehsil of Budgam which is spread over an area of 69 square kilometres. The meadow used to be an artillery firing range for the Indian army where unexploded shells have killed at least 70 civilians and maimed many more for years now even as authorities declared the place safe in 2016.
The meadow still haunts people. From 1964 onwards people living in adjacent villages located under the foothills of Tosa Maidan have been impacted, as the unexploded shells kept killing and maiming people.
Although the meadow was thrown open for the public in 2014 and was sensitised by the Army under the name of Operation Falah (Welfare) to clear Tosa Maidan area of unexploded shells.
However, the dance of death continues in the meadow.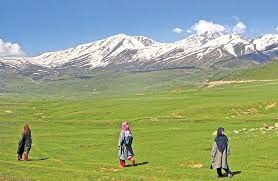 Since 2014, 1 civilian got killed and over 6 people were injured, most of them were left handicapped from the blasts.
The government has done little to sanitize the area.
In August 2018, a young man was killed in a similar explosion in the same area while three other persons were injured. The deceased, Wajid Bashir Ahanger of Zago Khareen village in Beerwah had gone to Tosa Maidan for an outing with his friends when he stepped on a mortar shell. The then Deputy Commissioner Budgam Dr Sehrish Asgar had told the media that a fresh clean-up drive would be taken up soon in Tosa Maidan to check for any explosive devices in the area, but that drive was hardly undertaken until there was one more incident on 26 May this year.
Kashmir based activists who have been at the forefront demanding that the Army to leave the meadow say that both the Army and the government has failed to sanitize the meadow completely.
"Operation Mission Fallah was incomplete and the area was not sanitized fully," Dr Raja Muzaffar Bhat, a social activist told TwoCircles.net.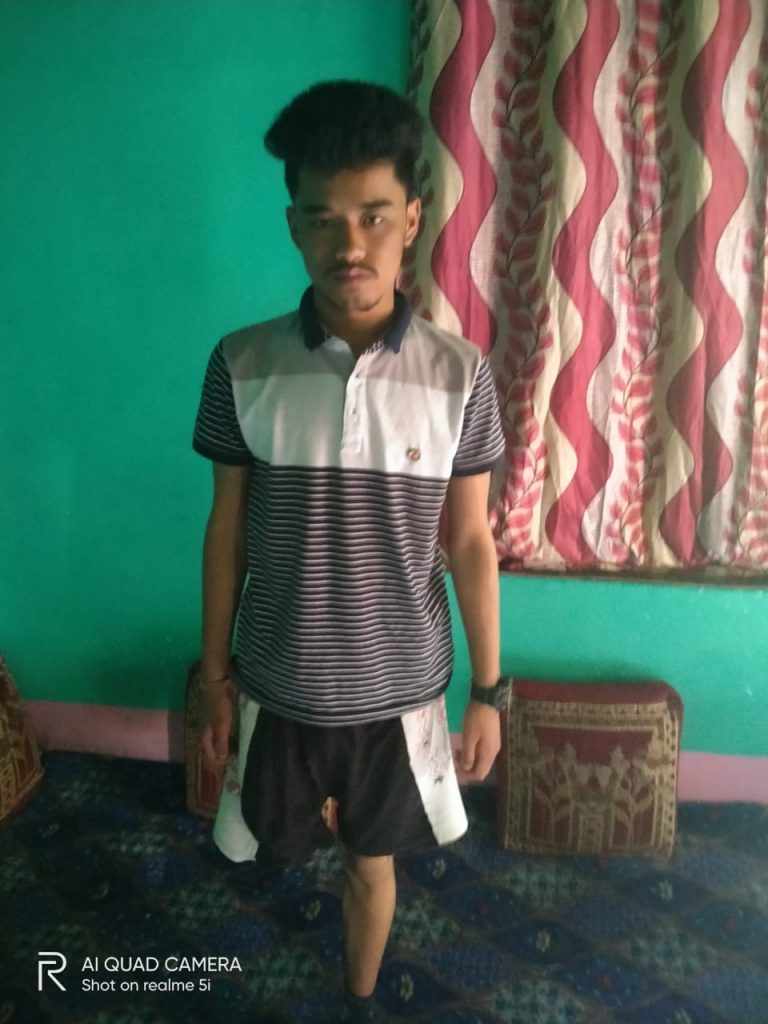 Dr Muzaffar, who is also founder & Chairman of J&K RTI Movement claims that the live shells are still in Tosa Maidan and in adjacent villages and people do not know about it.
"After October 2014, there was no incident of blasts for some years, but people had found shells again in 2015, 2016 and 2017 and nobody listened to them," he said.
After the blasts, Dr. Muzaffar filed a petition before the National Green Tribunal (NGT) in 2016 seeking intervention for the conservation of Tosa Maidan by way of removal of unexploded shells.
Bhat says NGT issued notices to the Defence Ministry, J&K government and Forest Department seeking their response.
"The case was listed several times and on 11 July 2016 the matter was disposed of by NGT directing Government of India through the Ministry of Defence to clear Tosa Maidan field from all waste material and unexploded shells by 10 August 2016," he said.
The Government of India had earlier said through a written affidavit that Tosa Maidan was cleared of all unexploded material in 2014 under operation Fallah that lasted for 3 months between 1 August 2014 to 22 October 2014.
However, Bhat claims that such an exercise was not carried out by the Army and government adding that he couldn't do the follow-up after the blast in 2018 due to financial constraints.
"Problem is that no environmental NGO supported me to fight at NGT. I had to spend all from my pocket, so I didn't do a follow-up after the 2018 blast," he said.
No Compensation
The villagers claim that they have not received any compensation from the government over the years. There are hundreds of people handicapped and over 70 killed because of blasts.
"My brother died in the year 2018 in the blast at the Tosa Maidan. Although an FIR was lodged and we were assured for compensation but it has been two years no compensation has been made," said Rameez Bahir Ahanger, brother of Wahid Bashir Ahanger said.
The Ahanger brothers along with few other friends were on Eid outing to Tosa Maidan in 2018 and a shell exploded in which Wajid lost his life and two others were injured. Doctors had to amputate the leg of one of the injured boys namely Waseem Ganie.
His father, Abdul Majeed Ganai, a local businessman said that he has spent over INR 10 lakhs on the treatment of his son.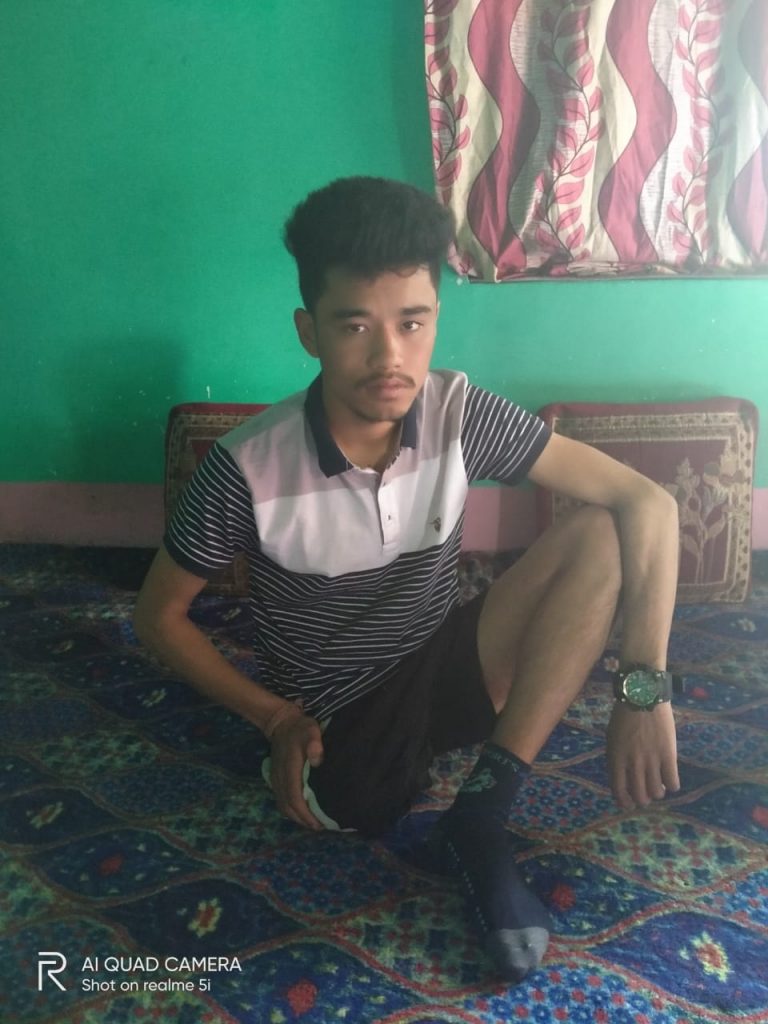 "I went from pillar to post to seek compensation for my son but nobody helped. I am a poor man and I have sold my property to get treatment for my son," Abdul Majeed said.
According to a Disability certificate provided by Chief Medical Officer, Budgam, Waseem is 60 % disabled. His lower limb has to be amputated.
While the teenager Asif is counting his days at SKIMS, the question that his relatives are raising is that if the Government has declared the Tosa Maidan meadow as a tourist destination and said that it's safe to visit, why are shells still there?  "Government needs to answer this. Why wasn't the meadow sanitised completely and who will be responsible for this," Mohammad Maqbool, brother-in-law of Asif told TwoCircles.net.
Maqbool, who himself was leading the group for sanitizing Tosa Maidan, alleged that some people with vested interests are playing politics over the meadow and they are hell-bent on stopping the compensation for the victims.
"If my friends had not helped us, we could have treated Asif in Srinagar. His father is a farmer whose monthly income is Rs. 2000," Maqbool said.
Tahsildar Berwah of Budgam district confirmed that the monthly income of Asif's father Ghulam Hassan Wani is Rs 2000 for 6 family members and they fall under Below Poverty Life (BPL).
Although, Divisional Commissioner, Kashmir Pandurang Pole, had issued Rs 5000 as a relief for Asif's treatment the family declined this as well.
"Was this enough to treat Asif, we told them," Maqbool said.
Seven years after Operation Fallah was carried out, the Tosa Maidan still resembles a death trap, littered with ammunition.
SUPPORT TWOCIRCLES
HELP SUPPORT INDEPENDENT AND NON-PROFIT MEDIA. DONATE HERE