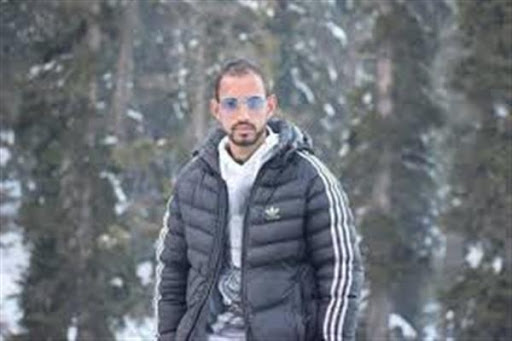 Auqib Javeed, TwoCircles.net
Budgam: Kashmir has the distinction of being known as as the graveyard for inquiries and probes of civilian killings at the hands of armed forces. In the past, whenever any civilian was killed by the government forces, a probe was ordered which the locals believe is announced only "to pacify the anger of the public and to buy time."
---
Support TwoCircles
---
Locals and human rights activists have said that the probes are an eyewash as no investigation is carried out, which means there will be no prosecution.
The cycle continues and when another killing occurs, previous cases are forgotten and new probes are ordered. The fate of these probes is the same.
On Wednesday, a "probe" was also ordered by the authorities in Kashmir's Budgam district after Central Reserve Police Force (CRPF) in the Kawoosa area of the district killed a 25-year old youth Peer Merajuddin Shah for "not stopping at Nakka (checkpoint)".
A thorough investigation has been ordered and culprits were "promised to be punished".
But the family of the victim is sceptical of the fate of investigation even before any investigation has started.
"There are thousands of cases pending in different courts since the last three decades. How can I expect justice in the case of my son's murder," father of the slain youth Ghulam Nabi Shah told TwoCircles.net.
According to a report compiled by International Federation for Human Rights (FIDH) in collaboration with Jammu Kashmir Coalition of Civil Society (JKCCS), a copy of which lies with TwoCircles.net says that between January 2008 and December 2018, 107 enquiries were ordered by the Jammu & Kashmir government. The highest number of enquiries were ordered in 2009. Out of these 107 inquiries, no one has been prosecuted or held accountable.
Human rights experts say Kashmir has a history of "unfinished probes and hollow enquiries" where justice continues to be a casualty owing to wide-ranging powers government forces enjoy under laws like Armed Forces Special Powers Act (AFSPA).
The killing of Merajuddin is not the first time that the civilians were killed by the forces at checkpoints in Kashmir.
On 8 September 2013, four civilians were shot dead, by the CRPF for allegedly jumping a checkpoint in south Kashmir's Shopian district when a musical concert by the well known international conductor Zubin Mehta was organised in collaboration with the German Embassy in the Shalimar Garden of Srinagar city.
A year later on 4 November 2014, the Army personnel opened fire at four friends travelling in a Maruti 800 car after their car stopped a few meters away from its checkpoint in Chattergam village of Budgam district, central Kashmir.
In another incident on 6 March 2018, five civilians were killed after the Army personnel manning a checkpoint in south Kashmir's Shopian district opened fire at two vehicles.
Last year, on 5 June, the army opened fire on a trio travelling in a four-wheeler after they allegedly surpassed a checkpoint in Drabgam village in Pulwama, south Kashmir. One civilian was critically injured but he survived.
"Ordering a probe after any civilian killing has become a joke now. In the last three decades, hundreds of probes were ordered to inquire into the killings and disappearances of civilians but not a single soldier has been punished," said Kashmir based human rights lawyer Parvez Imroz.
In a statement, Jammu and Kashmir Police said that a civilian travelling in a vehicle jumped from two Naka points in Kawoosa, Narbal after which CRPF men fired at him in which he got injured. "He was shifted to SMHS hospital in a critical condition, where he was declared brought dead," they said.
However, the family members of the slain youth from Budgam contested the police claim that he fled two checkpoints and blamed the troopers for the "murder" of their son.
Ghulam Hassan Shah, who was travelling along with his slain nephew told TwoCircles.net that the CRPF trooper fired upon them from "point-blank range."
 "When we stopped our car at Naka, the CRPF man fired at my nephew who was driving. He died on the spot due to excessive loss of blood," Shah said.
Merajudin was shifted to SMHS hospital Srinagar in a critical condition. However, he was pronounced dead on arrival by the doctors who attended him at the hospital.
"This only happens in Kashmir where punishment for jumping Police Naka is death while in the rest of the world it's challan," Owais Ahamd Shah, cousin of Mehraj told TwoCircles.net.
Quoting eyewitnesses Owais says the slain didn't flee the checkpoint but in fact stopped his car and the CRPF man fired out of frustration when he was scolded by his seniors for not stopping the vehicles.
"Even if they would have fled from the Naka, they could have fired warning shots in the air. Was killing the only option they had," Owais questioned.
SUPPORT TWOCIRCLES
HELP SUPPORT INDEPENDENT AND NON-PROFIT MEDIA. DONATE HERE