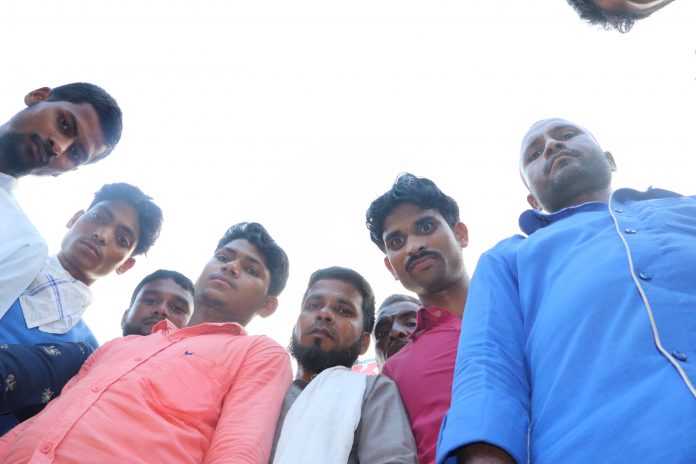 By Tanzil Asif, TwoCircles.net
Bihar: Every five years in India, elections provide an opportunity for people to choose their governments and lawmakers. People reward some, punish some and pin their hopes on some – for better infrastructure, improved basic amenities, ease of living, proper law and order situation, to name a few. But for people in Sahangoan village in Bihar's Purnia district voting is not a priority this year. The urgency to earn money, feed one's family, pay off their debts and their helplessness of giving in to migration are more pressing concerns.
---
Support TwoCircles
---
A group of 25 people from Sahangaon, which TwoCircles.net talked to, are leaving for Panipat in Haryana, where they will work in paddy fields and earn a living to support their families.
The village Sahangoan comes under Dhurpaili Panchayat – a part of Amour assembly constituency in Purnia district – falling under Seemanchal region which is less than a month away from polling for the State Legislative Assembly Election, with the voting scheduled on November 7. The residents are among the 10.41 crore people of Bihar (per 2011 census) who would decide the fate of Nitish Kumar-led state government. There is disappointment and anger against the government among them but they are hit by the double blows of lockdown and floods this year, leaving them with no other option but to head out of the state, in search of work, as their region – by their admission – offers them no employment opportunities.
Speaking to TwoCircles.net, Mohd Mukhtar, a resident of the village, says, "We spend around Rs 3500 in going to Panipat. If we spend the same amount in coming back – and that too within a month – what will we earn? What will we give to our family? We can earn Rs 10,000-12,000 in a month. If we spend Rs 6,000-7,000 incoming and going then how much saving will we be able to do? How will we look after our family? We have already lost our crops and we have borrowed money. We have to pay off the debt anyhow." He further adds, "We understand the importance of voting, but what can we do? The harvesting of crops will be done for over a month. The farmer won't pay us or let us go before that. If we start work, we will have to finish it."
While the lockdown was still in place, CM Nitish Kumar had said that a person who moves from one state to another within the country, in search of a job, can't be called a migrant. He can be called one if he moves out of the country looking for work. CM added that all the labourers, who have returned to the state or were still returning to the state, will be given jobs as per their skills in their area itself. Sadly, the promises given to these workers have not been fulfilled.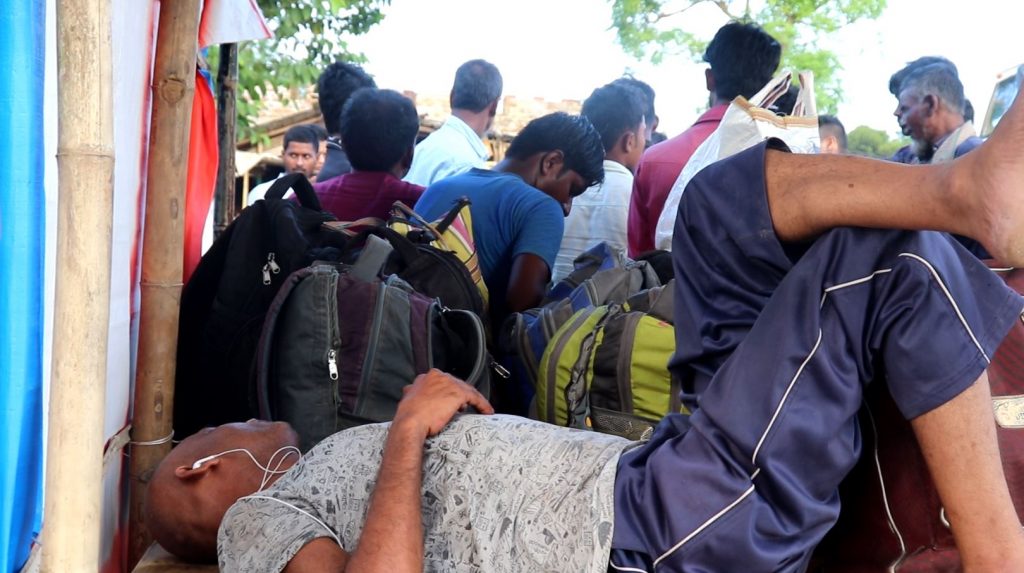 Another resident of Sahangaon village Mohd Danish says, "There is no rice or flour in our home. We are going there (Panipat) somehow. But the government doesn't know this. We faced tremendous hardships in the lockdown. We have been sitting at home for the past 6 months. What work will we get here? What employment has the government provided us here? Zilch. There is neither a factory nor anything else here. The Government only wants to fill its own pockets."
The desperation and despair of these workers is evident when Danish further says, "Offer us money, pay our children's fee, and give us ration if there is an election. Do you think we will be able to come back on time to vote? No. It is impossible."
It is not only the workers working on other farmer's fields facing this situation. Salman, a resident of Chhattar Bhog village of the same assembly constituency is going to Noida, where he works at footwear & garments showroom.
"I have been sitting at home for almost 10 months and doing nothing. I am going back after work resumed and I receive a call. Compared to almost nothing here, I earn a decent salary there. How can I return for voting if the work has just resumed there? I have loans to repay," Salman said.
While the scene may shift in other villages and Panchayats of the assembly constituency, people's stories remain the same – one of despair.
Caught in a vicious cycle of poverty, loans and floods, farmers in Palsa village lost their crops of paddy and jute to the massive floods which hit the state year after year. Adding salt to their wounds, the state government – as per their admission – has not even paid a visit, let alone gives them compensation. These farmers are now planning to go to Punjab to earn their livelihood so that they can at least pay off their debts.
Talking to TwoCircles.net, a farmer from the village says, "We will earn money there, pay off our debts and then work again on our fields."
When asked what they will do if the story is repeated and they re-incur losses, he goes speechless. After all, they have been facing floods and the destruction caused due to it year after year.
Another farmer says, "We had borrowed money to cultivate our land in the hope that we will be able to pay back the amount. But we lost our crops to floods. My son works outside and I had pinned my hopes on him but he too is sitting at home due to lockdown. We have incurred a huge amount of losses."
Another resident of the village says, "We even have to purchase fodder for our cattle from the nearby state of West Bengal. We lost our crop to floods and have nothing to feed the cattle."
Floods wreaked havoc in at least 18 of the 38 districts of Bihar this year, leaving at least 27 people dead and affecting more than 70 lakh. While the state – with 88.71% of its population living in rural areas – was already grappling with COVID-19, the natural calamity of floods has left most of the population with fewer options. The farmers see migration as a better option to earn a livelihood, especially after many of them lost their farms and crops to the flood.
The 243 Assembly constituencies of the state will go for voting in three phases – October 28 (71 seats), November 3 (94 seats) and November 7 (78 seats). Counting of votes will be held on November 10. But for these workers and farmers, nothing will change.
Tanzil Asif is Bihar-based journalist and founder of hyper-local digital news platform Main Media (mainmedia.in). He tweets at @tnzl_
SUPPORT TWOCIRCLES
HELP SUPPORT INDEPENDENT AND NON-PROFIT MEDIA. DONATE HERE