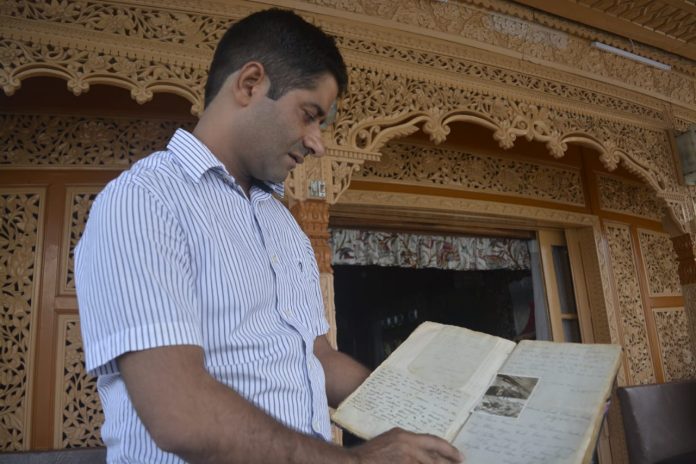 By Asma Hafiz, TwoCircles.net
Srinagar: Bilal Ahmed recalls the day before India revoked Kashmir's special status on August 5 2019, followed by unprecedented security and communication lockdown. Working as a helper on a houseboat named Pakhtoon, he was serving his guests when the fateful news reached him. The Indian government had ordered tourists and non-locals to leave the region, lending a major blow to the tourism sector in Kashmir.
---
Support TwoCircles
---
"It is utter chaos. It has been so long since we rented a room for guests. Our work solely depends on tourists and since their departure, we have been left to fend for ourselves," Bilal says.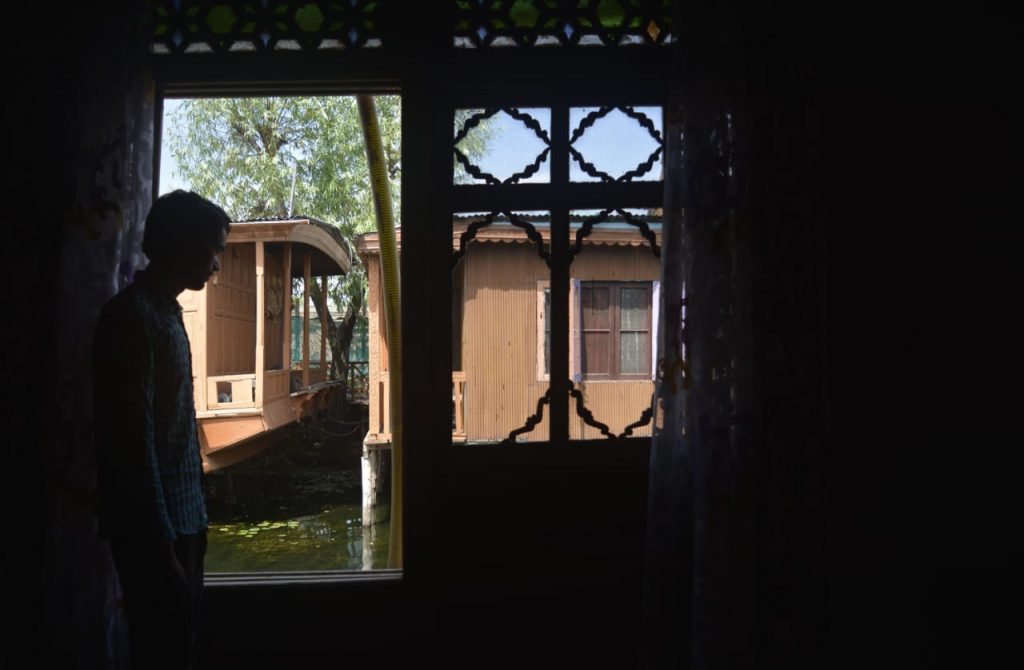 As the curfew was partially lifted after six months of security and communication clampdown, the government imposed another lockdown, this time due to a pandemic.
Bilal lives on the houseboat, cleaning it every other day and hoping a tourist would arrive and occupy one of the rooms. He is worried about the cloud of political uncertainty looming over Kashmir. With the downfall in the economy, many houseboat owners had to lay off their employees.
According to a leading trade body based in Srinagar, the Kashmir Chamber of Commerce and Industries (KCCI), Kashmir's economy suffered a massive loss of Rs 40,000 crore due to recurrent lockdowns in the territory. Due to this, scores of people lost their jobs.
While talking to TwoCircles.net, Hamid Wangnoo, Chairman Kashmir Houseboat Owners Association (a tour agency which manages the accommodation facility in houseboats), said "When people involved in Houseboat business are unable to feed their families, how will they pay for the maintenance of their houseboats? Many houseboats have sunk in the water because the owners could not maintain them. Many people are starving, they don't have money to buy food. The government said there will be development post Article 370 revocation but the state of the tourism sector is going from bad to worse and nobody is coming forward to help us. If the condition remains unchanged, there will be no tourism in Kashmir."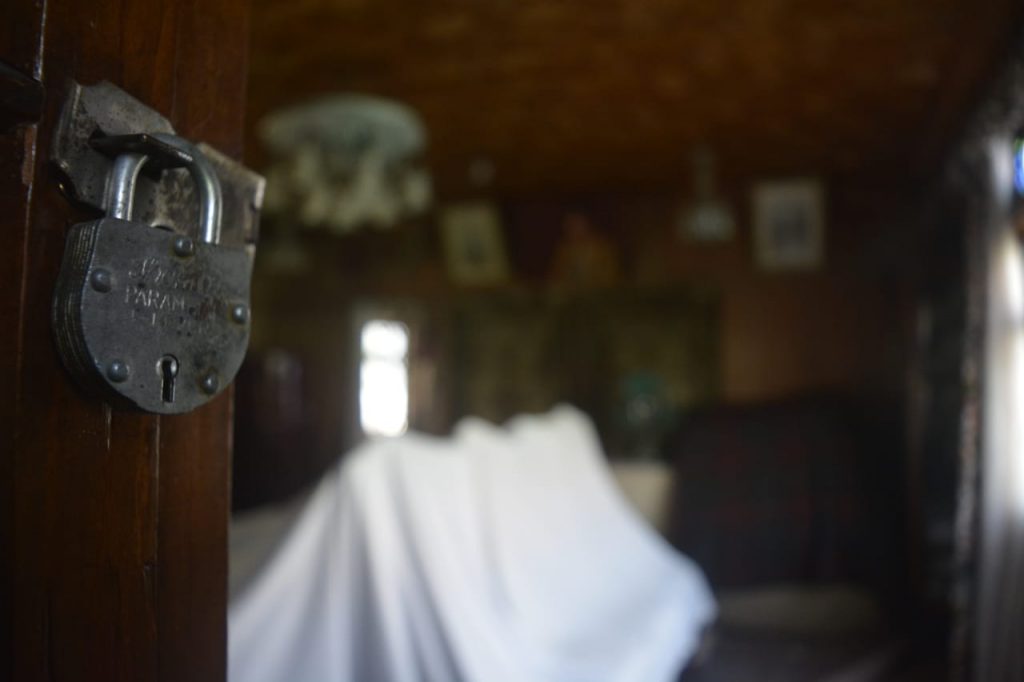 Manzoor Ahmad Pakhtoon owns a group of houseboats lined adjacent to each other on the banks of Dal Lake. His family has been in this business for seven decades and this is the first time they are completely out of business. According to him, this is the "black year for the tourism industry."
"After experiencing heavy losses last year, we were hopeful we would make up for it this year but now the pandemic is ravaging the world and there is no hope left. Houseboats are very fragile and require regular maintenance. Every season we need to repair the bottom and the special wood Deodar alone costs thousands of rupees. And with zero income, how are we supposed to pay our employees?" says Manzoor.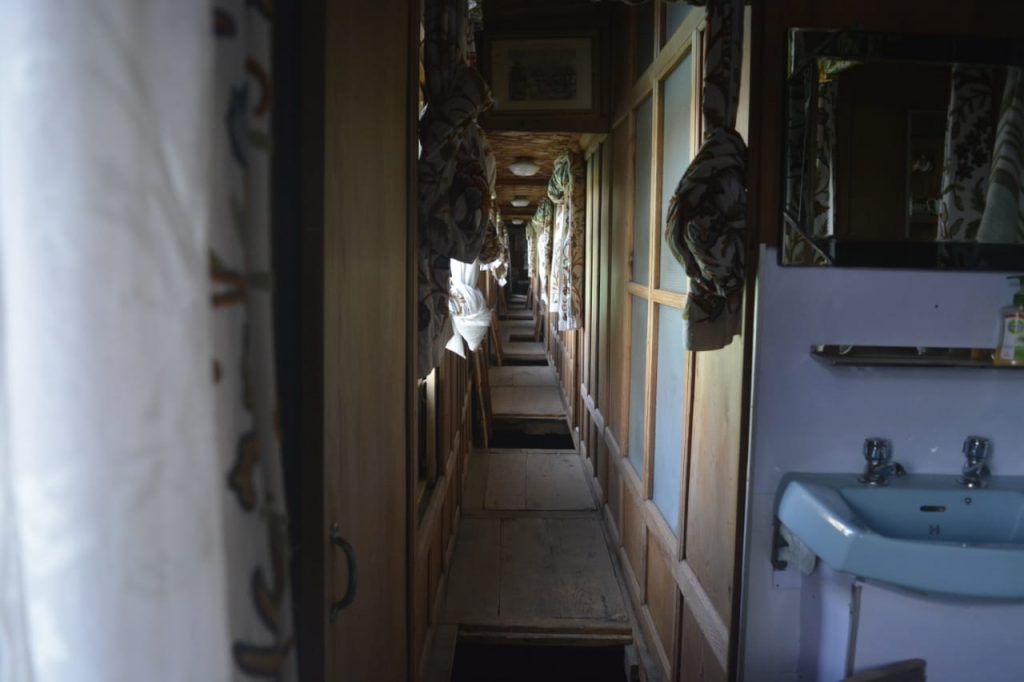 Manzoor told TwoCircles.net that many houseboat owners have now started selling their belongings to feed their families. To make ends meet, some have started to look for alternatives like selling vegetables or working as daily wagers.
In May, the J&K government offered to pay a monthly amount of Rupees 1000 to houseboat owners as a relief package during the lockdown. However, it was outrightly rejected by the members of Kashmir Houseboat Owners Association, deeming it as a cruel joke on their sufferings.
"The maintenance of the houseboats costs almost 1 lakh per year. What are we supposed to do with a mere 1000 rupees? We are demanding a bailout package, financial aid for the up gradation and not loans with fewer interest rates," says Manzoor.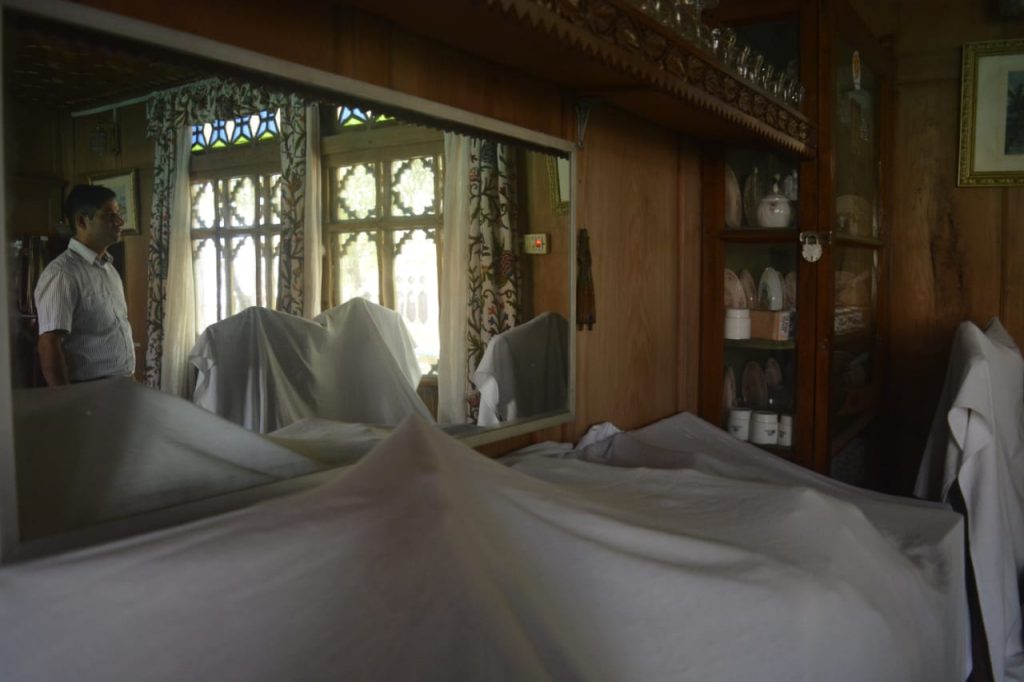 A deserted houseboat with locked doors narrates the tale of abandonment. The furniture inside is draped with a white cloth to prevent the dust from settling on its surface. This is the houseboat of Waseem Goosani whose family has been in this business since 1890.
Waseem has kept a diary of his grandfather which comprises letters from tourists who would stay in his grandfather's boat. The letters date back to the 1930s and reveal how tourists from different corners of the world would travel to Kashmir to stay a night in the famous Dal Lake.
"Even in the 1990s, when Kashmir witnessed a rise in militancy followed by one of the worst turmoil's, we were still in business. We have been suffering due to conflict but what happened post-August 5 changed everything. And now there is a pandemic. We don't expect guests any sooner," says Waseem.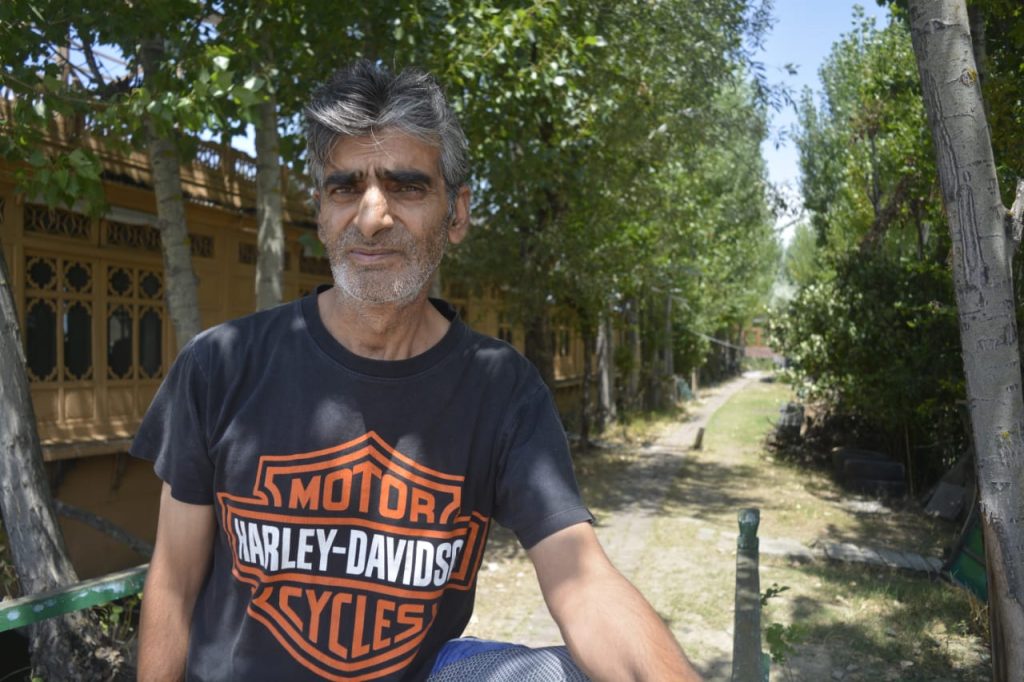 According to Waseem, many people, directly or indirectly, earn their livelihood through houseboats. These include the handicraft industry, Shikarawallas (boatmen) and many others. With the shutdown of the houseboat industry, scores of people are rendered jobless.
While people associated with the houseboat industry have yet to come to terms with their predicament, they have been delivered a fatal blow. The Department of Tourism released a draft Houseboat policy which bans construction of new houseboats in Dal and Nigeen Lake. The new policy outlines the guidelines for registration, renewal and operation of houseboats in these lakes which can be done only after fulfilling certain conditions. According to the government, this step is taken to preserve the deteriorating condition of the environment.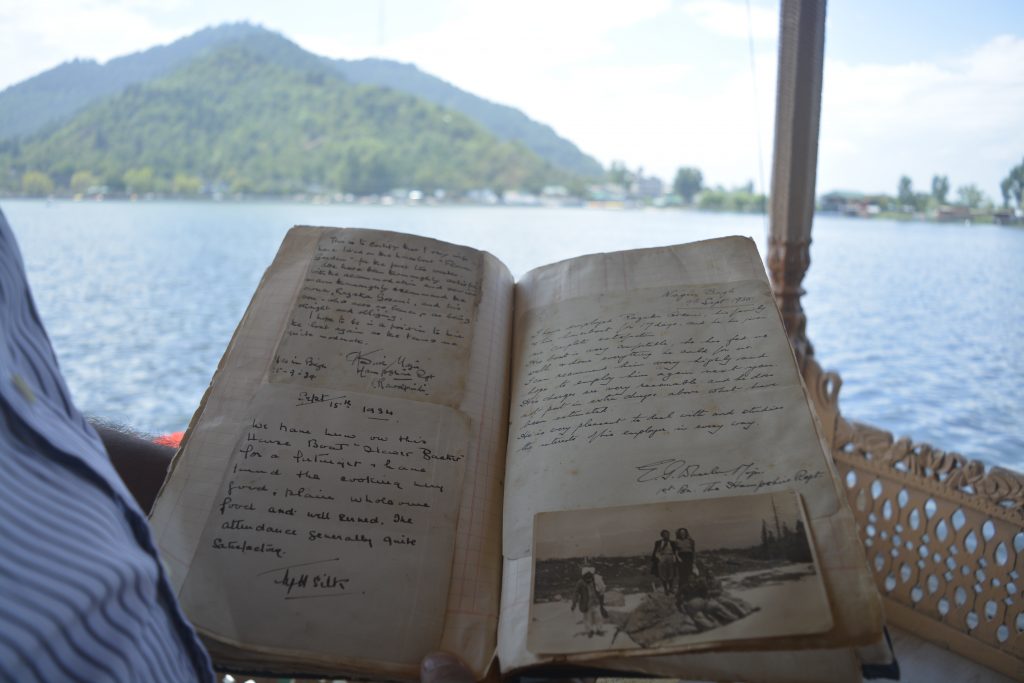 "Rather than giving compensation, the government decided to introduce a new policy. Given the present condition, how is a person, who is already burdened with numerous problems, supposed to fulfil all these demands? The need of the hour was to focus on infrastructure development. We completely oppose this policy and will not stop fighting for our rights," says Wangnoo.
Hilal Ahmad Dev works as a caretaker on a houseboat. Hailing from Gulmarg, he left his home to work in capital Srinagar and support his family. He rows a small boat to fetch vegetables while singing Kashmiri ballads, following the same routine every day. Hilal longs to serve a guest in his houseboat, saying "it seems like a distant dream."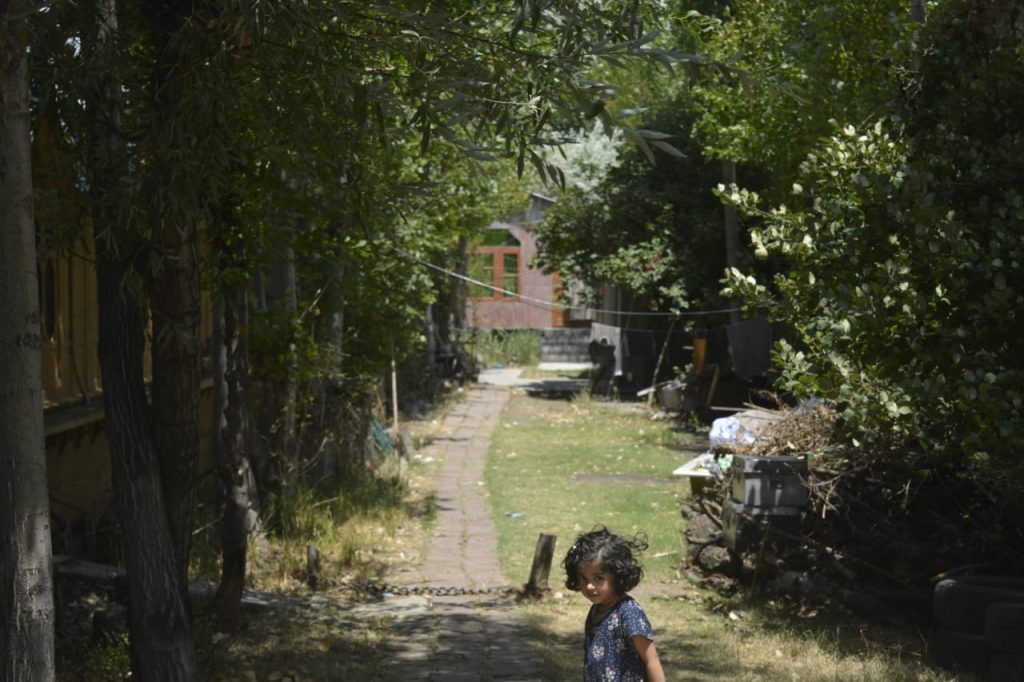 Sheikh Ashiq, President KCCI, believes that the tourism sector is on the verge of collapse because of the present situation. According to him, even after coming up with suggestive measures for comprehensive revival package for all the tourism sectors including the houseboat industry, no concrete plan has been enforced by the government so far.
"The economy has turned upside down. People involved in the houseboat industry are suffering for more than a year now with zero earnings. More than five lakh people lost their jobs. After long months of curfew, we thought the markets would open in February but now all hope is lost. It is not a matter of revival anymore but a matter of survival," he says.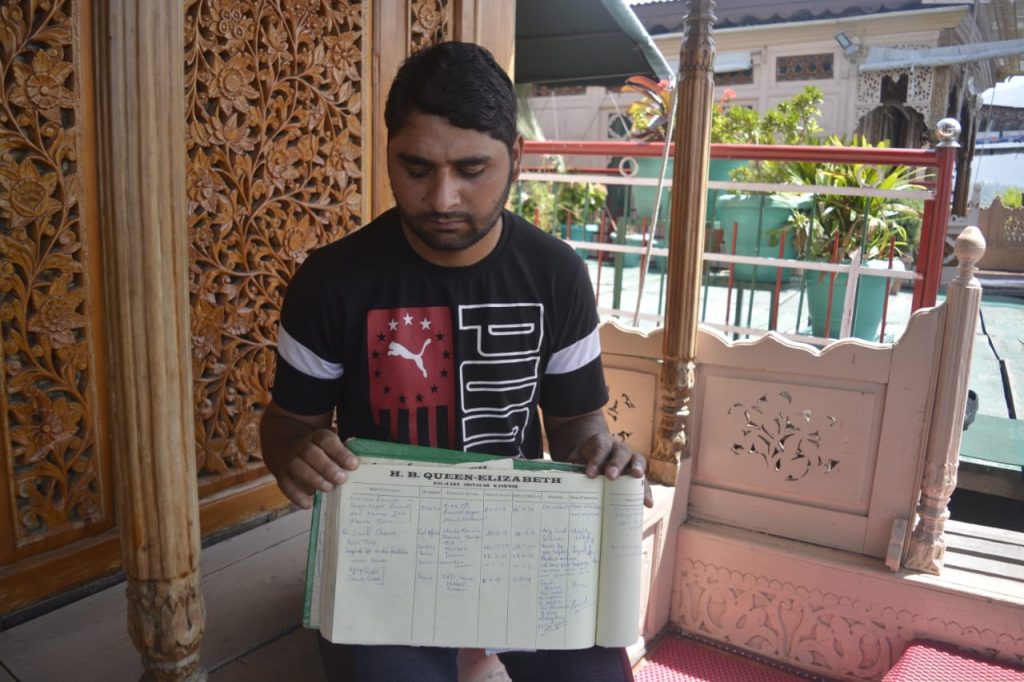 SUPPORT TWOCIRCLES
HELP SUPPORT INDEPENDENT AND NON-PROFIT MEDIA. DONATE HERE