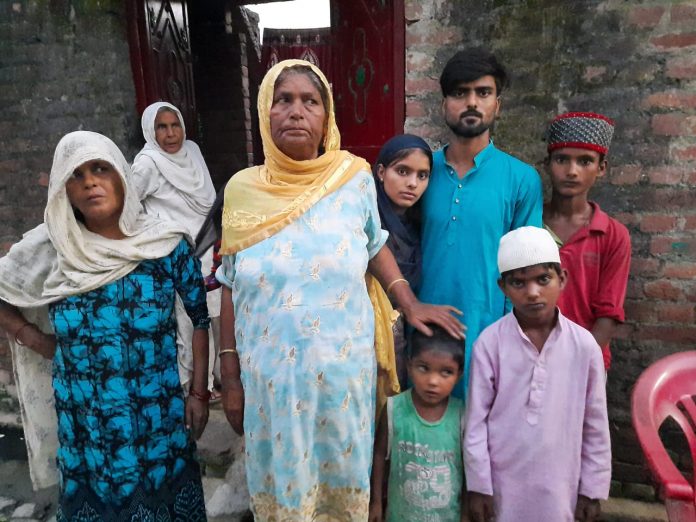 By Aas Mohammad Kaif, TwoCircles.net
Bareilly: In Aonla area of Bareilly's Uttar Pradesh, a 34-year-old man has died after a mob allegedly tied him to a tree and severely beat him. The incident took place on September 4 at around 12 pm. The video of the assault was shot and later circulated on social media.
---
Support TwoCircles
---
The deceased man, identified as Basit Khan (a rickshaw puller by profession), had been accused of theft by a guard of a tube well office. Basit was apprehended by a mob, tied to a tree and severely beaten for hours before the police arrived.
Police and media reached the crime scene around 2:30 pm, following which both Basit and his assailants were carted off to the police station.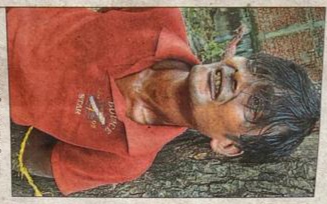 "Instead of taking him to a hospital, police took injured Basit to the police station," Basit's family said.
His family members, in a phone interview with TwoCircles.net, described Basit as wounded, half-dead with his pants torn and bloody legs. "Basit succumbed to the wounds at 3:30 pm, barely 15 minutes after he was deposited at our home by persons who were part and instigators of the mob who lynched him. We caught one of them Vikram Singh then," his brother Nasir told TwoCircles.net.
The police have registered a case against 8 people and arrested the main accused Vikram Singh.
The atmosphere in Aonla Bareilly is tense after the killing of Basit.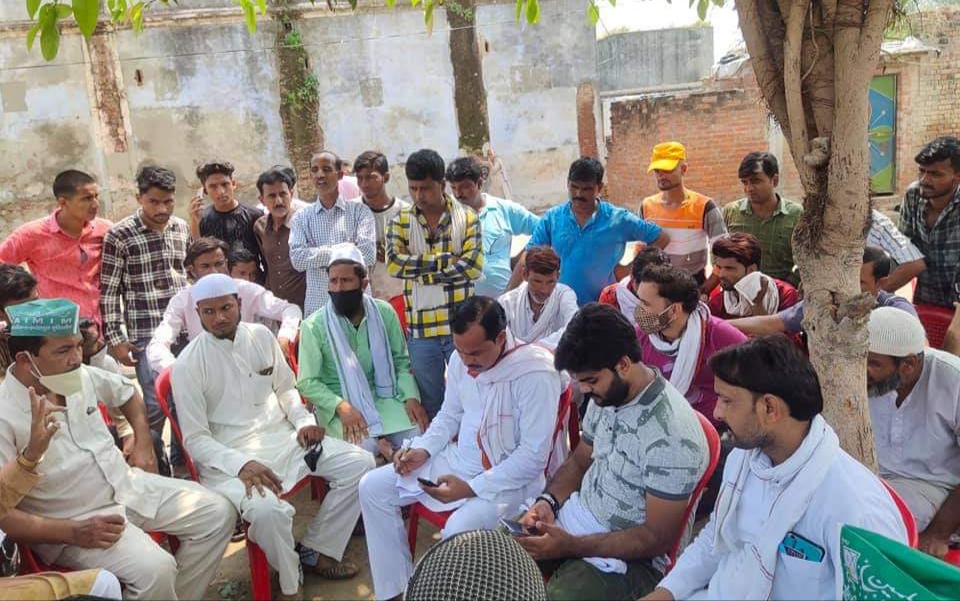 Basit Khan's mother Taslima (56), rejected the allegations of theft against her slain son. "My son is not a thief. He has never stolen. There is no case of theft registered against him. He pulls a rickshaw. He has four children. He has a 13-year-old daughter. His wife works at a bindi making factory. We are poor, not thieves. It is sheer assault. The charge of stealing the wire is absolutely false. We have faced many difficulties. We all work together but we are not thieves. They accuse him of being a thief, then why was the wire not recovered from him," she told TwoCircles.net.
According to Prabhakar, SDO of the Tube Well department, the watchman told him that he had caught a man who came to steal the wire. "I asked him to hand him over to the police," Prabhakar said, and added, "We handed him over to the police, he went alright from here."
Former Aonla Municipality Chairman and a local Samajwadi Party leader Sayyid Abid Ali, who arrived at the spot, confirmed the incident to TwoCircles.net. He said Basit Khan was severely beaten after being tied to a tree and the mob themselves made the video and made it viral. The locals all know each other.
"The accused are associated with a political party and special ideology. They took the law in their hand. They do not believe in the law. They should have called the police if he had stolen. Who gave them the power to kill someone by taking the law in their own hands? People are asking that he was not a thief. The question is why was he killed? Was his life so cheap? Even if he was a thief, is it right to take his life?" he questioned.
Dayaram Muni, PCC member of Congress from Aonla, said the death of Basit proves that there is no fear of law in a particular class of people. "They have become the court, the police and the lawyers," he said.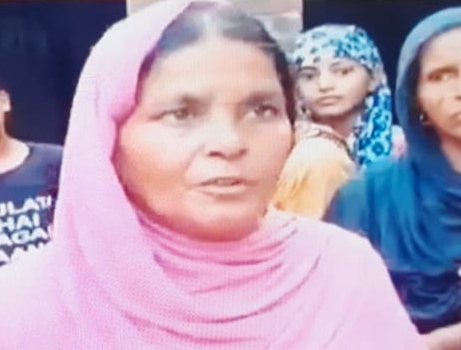 Basit Khan used to work with Rajiv Gupta, the local city president of Congress.
Rajiv Gupta said that he (victim) was a hard-worker and had no previous history of stealing.
According to local Deputy Superintendent of Police (DSP) Ramakrishna, "the young man Basit was tied and beaten to a tree."
"Based on the report of Basit's brother Nasir, two people have been arrested. We are identifying the accused from the viral video. We are taking legal action," he added.
Basit's killing is the second incident of mob lynching on the charges of theft in Bareilly in the last two years. Earlier on 29 August 2018, a 22-year-old youth Shah Rukh Khan was beaten to death after being accused of allegedly stealing buffalos in village Bholapur Hindolia of Bareilly. Bareilly district of Uttar Pradesh witnessed a spurt in the hate campaign against Muslims in 2017 through the distribution of pamphlets saying 'Sarkar Hamari Aa Gayi Hai, Sudhar Jao,' (Our government is in power. Mend your ways.)
Speaking to TwoCircles.net, Mukhtar Mansuri of Aonla said that the case is an aberration in the history of Aonal. "The history of Amla was about embracing Hindu-Muslim unity. People's attitudes have changed over recent years. Killing someone on the charge of just stealing iron is surprising. This incident has happened at a place near the office of the irrigation department. Apparently, people in the department may also be involved. There is law in this country. There are the police. Why did these government employees not inform the police about this incident? Why one should take the law in their hand. Is there no rule of law in Uttar Pradesh?" he said.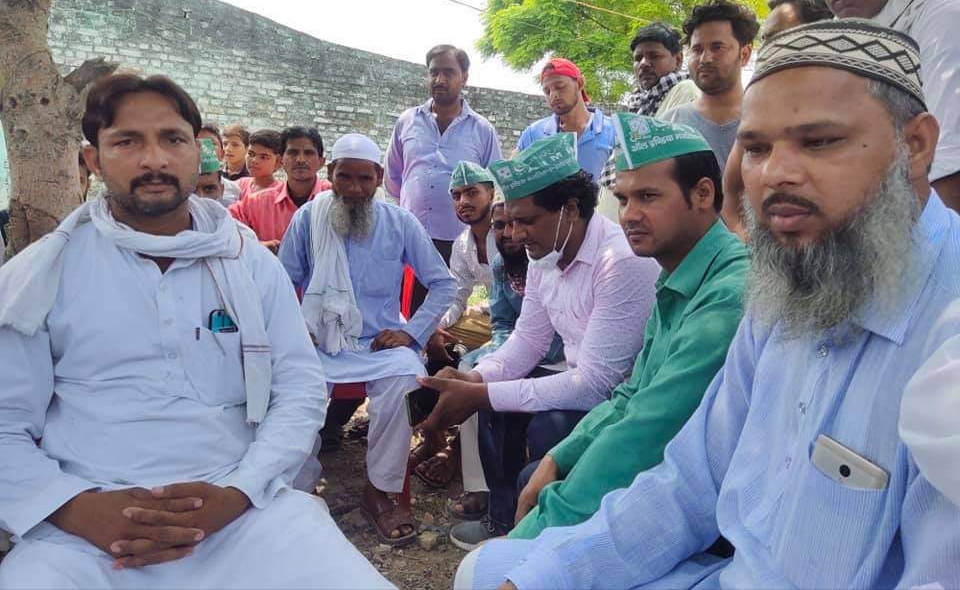 Sunil Kumar Singh, who's investigating the case, told TwoCircles.net that, "FIR has been filed. Three named assailants including Vikram Rajpal, Potiram and Sonu Lal, accused of lynching Basit have been arrested. Some unnamed assailants are being investigated. One of them, Sukupendra, has been identified and is being scouted."
Additional reporting by Tazeen Junaid. 
SUPPORT TWOCIRCLES
HELP SUPPORT INDEPENDENT AND NON-PROFIT MEDIA. DONATE HERE