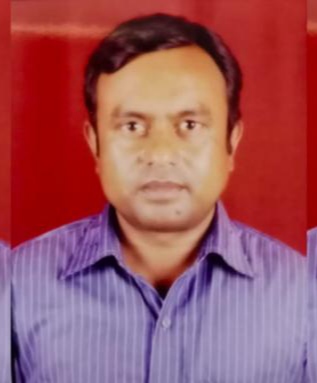 By Musheera Ashraf, TwoCircles.net 
Noida: Aftab Alam, a 45-year-old taxi driver left his home at 2 pm on Sunday, 5th September  to drop a client at Bulandshahr. He called back his son Sabir in the evening, informing him that he had completed the trip and would return home. Little did he know that he would be lynched midway and would return dead.
---
Support TwoCircles
---
Aftab, who originally belonged to Muzaffarpur district of Bihar, came to Delhi 20 years ago. Aftab started driving a taxi in 2006.
"His only dream was to provide us a good education," says Sabir, eldest of the 3 sons of Aftab Alam. "He left no stone unturned to get us admission in good schools," he added.
"Mera dil dehal raha hai sochkar ki mere papa ko kaise mara hoga unhone (My heart sinks thinking of how they would have killed my father)," Sabir says.
The incident occurred between Bulandshahr and New Delhi.
According to Sabir, while Aftab was returning from Bulandshahar, he gave a lift to a few men who forced him to drop them. Sabir got a call from his father's number where he could listen to the conversation between the men and his father. "Maybe he sensed that their intention was not good so he called me and put the phone aside to make me hear the conversation," he said.
Sabir told TwoCircles.net that he heard them forcing his father to drink alcohol, while his father kept denying. "I heard them asking my father, "Are you Muslim? It was something unusual so I started recording," Sabir added.
In the recording available with TwoCircles.net, one of the men is heard saying "Jai Shri Ram Bol". Anxious and afraid to hear this, Sabir ran towards the nearest police station Mayur Vihar Phase 1, but he was not entertained till a sub-inspector came after an hour. "He helped me and tried to track the whereabouts of my father," he said.
As instructed by the police Sabir went to Badalpur Police Station to lodge an F.I.R.
Sabir alleges that, "the police didn't inform him though they already knew about it from the police who were on duty near the area of the incident.
"When I asked about the whereabouts of my father they told me he is in the hospital and told me to come to the police station first," he says.
"I kept on saying, 'Mujhe Papa se Milwa Do, but they continued investigating for 2 hours," Sabir added.
Sabir broke into tears while recalling the details. "Finally around 1 o'clock I was taken to hospital where I saw my father's dead body in a bad condition," he said, adding, "The assailants have beaten him badly. They are calling it a case of loot, but it is clear that this is mob lynching."
Sabir says that had it been a case of loot, the assailants would have taken his father's car or something else. "Papa ko gaadi se nikalkar unhone maara, maine darwazay ki awaaz suni (They took my father out of the vehicle and killed him. I heard the car's door being opened)," he said.
The killing of Aftab has left the family in shock. "My mother doesn't want to live anymore. We are consoling her and we tell her that she has to live for us," Sabir said.
Aftab is survived by a wife and 3 children.
According to Sabir, whatever his father Aftab earned he would spend 80 per cent of it on his children's education. "My younger brother's are in 12th standard. He was proud of his bright and hardworking children," Sabir said.
Sabir insists that his father's death is a case of mob lynching.
The police have told Aftab's family that they have collected the footage of 3 people from the nearest toll plaza but have denied showing the photographs to Aftab's family.
"They say we are investigating," says Sabir, adding, "Mob lynching is becoming normal in UP."
Pinning his hopes on a fair investigation, Sabir says he will fight to get justice for his father. "I am the eldest son of the family. But I don't have proper knowledge of such cases. I just wanted to study," he says.
When contacted, the Badalpur Police told TwoCircles.net that the case has been registered for robbery and murder. The policeman who attended the call denied having any knowledge regarding the call recording in which one of the men can be heard forcing Aftab to say Jai Shree Ram.
SUPPORT TWOCIRCLES
HELP SUPPORT INDEPENDENT AND NON-PROFIT MEDIA. DONATE HERE