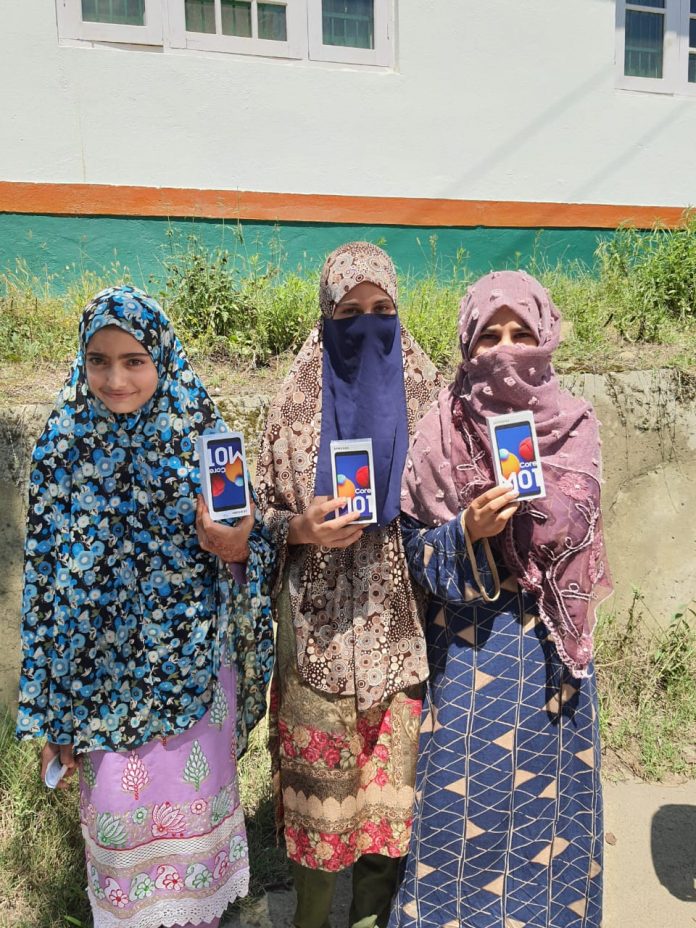 Asma Hafiz, TwoCircles.net
Srinagar: After being shut for six months due to an unprecedented military clampdown last year in August, schools in Kashmir closed again in March this year due to coronavirus pandemic. To continue teaching, schools around the globe switched to virtual classrooms and online assignments to keep the children engaged. However, for 13-year-old Urfat Jan, this meant missing out on classes as her family could not afford a smartphone.
---
Support TwoCircles
---
In the initial days of lockdown, Urfat's father would borrow a phone from a friend in their neighbourhood and buy a data package [for the phone] so that her daughter could attend online classes. This, however, did not solve the problem.
"I am a daily wager and finding work in these uncertain times is next to impossible. I could not manage to buy a mobile phone for my daughter. She never complained but I could see how this was taking a toll on her," says Mohammad Yousuf, Urfat's father.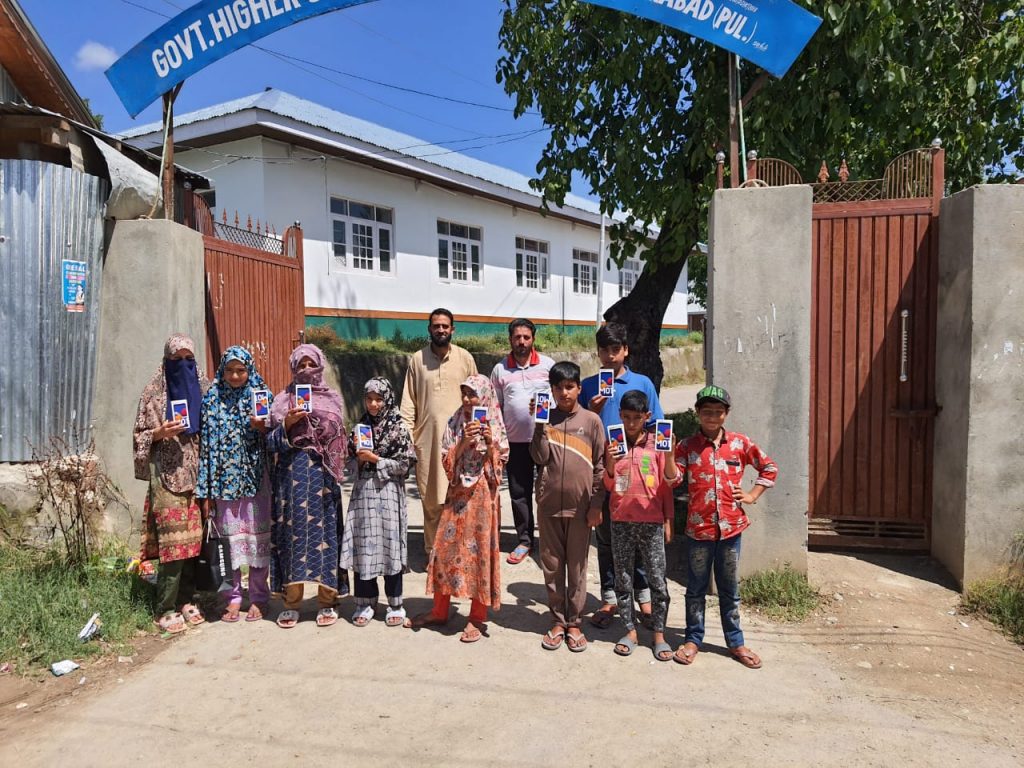 To Urfat's surprise, she was notified by her school teacher that soon she was going to get a smartphone. Two students, Mir Misbah and Wajahat Ahmad have been raising funds to provide underprivileged children studying at Government Higher Secondary School, Karimabad, Pulwama with smartphones. Till now, they have managed to help eleven kids and are planning to reach out to more.
Misbah says she came across this idea after her mother, a teacher at Government Higher Secondary School, Karimabad, Pulwama, expressed concern when no one joined the online classes. On further inquiring, Misbah came to know that most of these children did not have the means to attend online lectures and she realized the challenges of remote learning.
"I wanted to help in whatever way I could. So, I wrote a post online and asked people to come forward and donate to help these underprivileged children. From there I got to know Wajahat and we came up with a plan," says Misbah, a Law student at the Central University of Kashmir.
It is still not clear when the schools in Kashmir valley will resume classes. With the alarming rise in coronavirus cases, it seems unlikely that it will happen anytime soon. Moreover, the Indian government is yet to restore the high-speed mobile internet in Kashmir, snapped last year following the abrogation of Article 370 and 35A. In addition to this, there are recurrent suspensions of low-speed mobile internet, especially in South Kashmir, whenever there is an encounter between the security forces and the militants.
Life for children in Kashmir is far from normal.
"Our children have faced many problems but yet they remain undeterred. I have been told my daughter is a very bright student and I am happy she can now stay in touch with her teachers and schoolwork," says Mohammad Yousuf.
13-year-old Nadiya Aslam is jubilant after getting a smartphone. Talking excitedly, she goes on and on about the features of her new phone. She says whenever she is not attending online classes, she watches YouTube videos extra knowledge about different topics. Nadiya was anxious she would not be able to perform well in her studies due to lack of resources, saying she would spend hours together brooding about the future.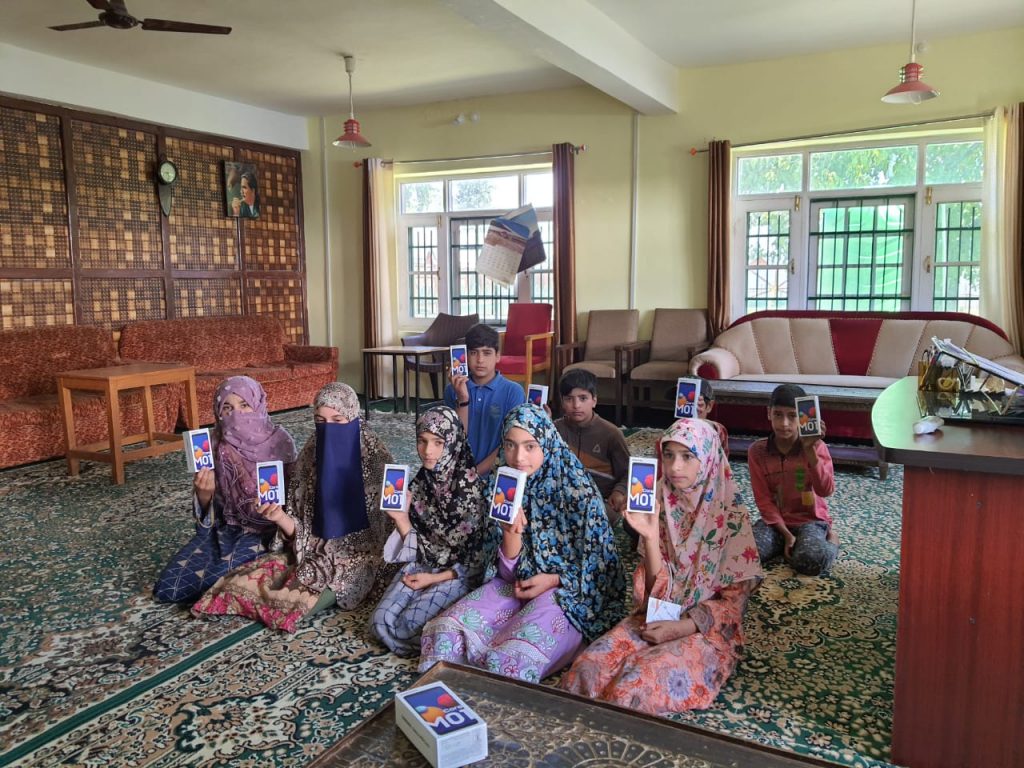 "I know that I lag behind and it will take time to cover all the lessons but at least there is a glimmer of hope. I want to hold on to that and work hard," says Nadiya who is studying in seventh grade.
Wajahat Ahmad, a post-graduate student in SKIMS Soura, works with PalCare Foundation – a not-for-profit organization that offers assistance to patients in need of palliative care. When he came across Misbah's post on Twitter, he decided to help her mobilize people. The next step, he says, is to help more kids.
"We are planning to raise funds to buy smartphones for twenty kids this time. I think this could create a difference in their lives," says Wajahat.
Talking about the hardships faced by these children, Misbah said most children came from economically weaker sections of the society. Some of them could not afford to buy a cellphone because their kin was languishing in jail and they had no source of income. In the case of Kashmir, she says, there are different layers of hardships.
In order to ensure that the students are able to attend online classes, Misbah has created a WhatsApp group wherein the kids can report their problems. She says it is also a way to assess if they are progressing and are able to access the virtual classrooms.
"Before coming up with the decision of introducing the online mode of study, the administration should have considered if all the students could make use of this facility. There are so many disruptions to online classes that most of the students are worried about losing a full year of their education," says Misbah.
Nadiya wants to become a doctor when she grows up. With the help of her new phone, she can now continue with her classwork and is confident she will catch up on all the lessons she has missed so far.
SUPPORT TWOCIRCLES
HELP SUPPORT INDEPENDENT AND NON-PROFIT MEDIA. DONATE HERE