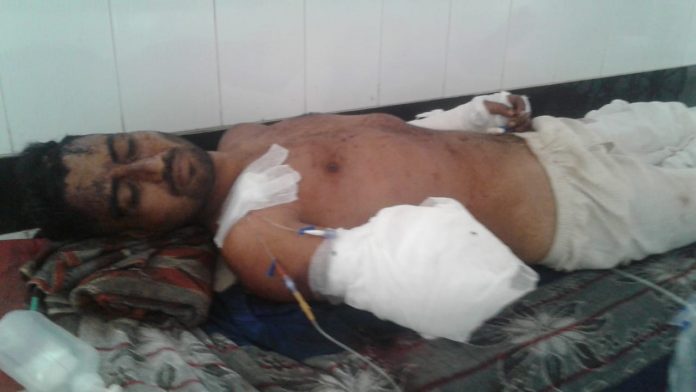 By Aas Mohammad Kaif, TwoCircles.net
Uttar Pradesh: On August 23, a 28-year old man, Akhlaq Salmani of Nanauta, a town in Saharanpur, had come to Panipat district in search of work. It was here that he was beaten up and his arm severed. The family says the perpetrators were furious after they spotted '786' tattooed on Akhlaq's arm.
---
Support TwoCircles
---
The family of Ahklaq has now alleged that the Haryana police are protecting the accused. A case of molesting a minor has been filed against Akhlaq. As the two parties file claims and counterclaims, the prospect of justice for Akhlaq appears to be diluted. The severed hand of the victim was recovered yesterday. The distress of the family is evident from the conversation.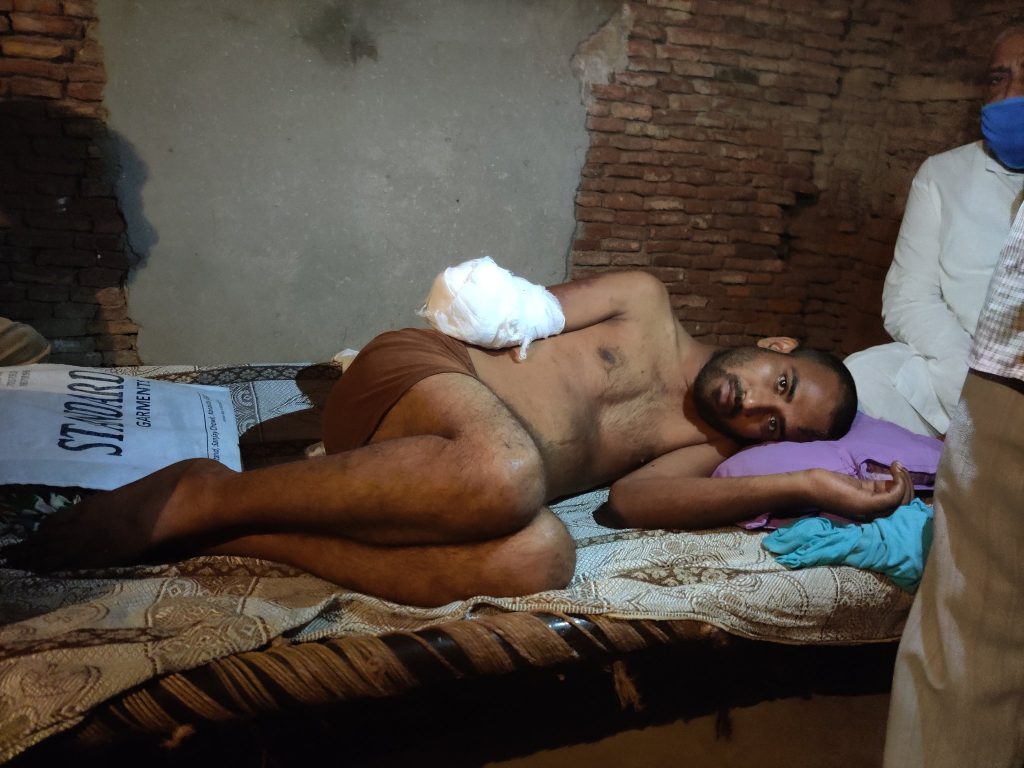 "The powerful people are always presumed to be saying the truth and poor folks like us seen as speaking lies. The police story has now turned political. Isn't it true that my brother's hand has been cut off? There are hundreds of bruises on his body. His head has been hit with a brick. His leg has been pierced with iron nails. His wounds are screaming and the monstrosity of the attack is evident. Given his injuries, isn't it a wonder he has survived? Since he was young and strong, the body managed to withstand it. It took him four days to regain consciousness. He is still fighting for his life, his body is infected and the threat to his life continues to increase. There is no space in Government hospitals. We have no money. The political leaders come and go, with assurances. And now the police have filed a report against us. My family doubts that my brother will get any justice. But I have decided to fight until my last breath," Akhlaq's elder brother Iqram Salmani (40) told TwoCircles.net.
Iqram says that he has not been able to sleep for the last twenty-five nights. "I have been running between the hospital and the police station day and night and Akhlaq continues to be in pain," he said.
"We are unable to understand whether we are being punished for our identity or our poverty. Everyone is aware of the incident. A police officer was talking to us about reaching 'a mutual agreement'. The Chandni Bagh police spoke to the media to say we are not cooperating with them when the truth is we are at their doorstep," Iqram added.
Iqram is apprehensive that the infection in Akhlaq's body is spreading. "He has stopped talking and communicates through gestures. Besides the severed arm, he has also sustained injuries on every part of his body," he added.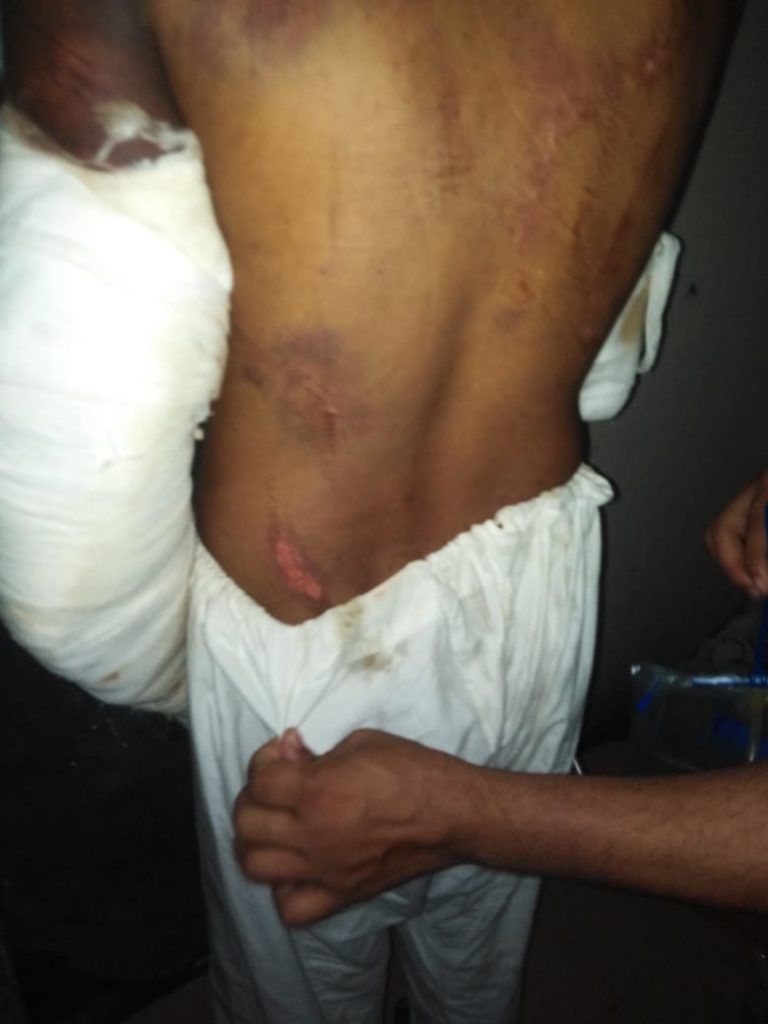 "Akhlaq has a deep wound on his head. A nail-like sharp object has been pierced into his thigh," Iqram said.
Iqram said that the police have hastily filed a case against Akhlaq. "They have tried to save the culprits in our case as well. The police claim to have recovered his severed arm from the same area where we had looked for it, up to about 8 km and failed. We think it is now being planted there to make it look like a train accident" he added.
On August 24, Akhlaq Salmani (28) went to Panipat in search of work where he was beaten up and allegedly his arm was cut off as he a tattoo of 786 on his arm, which was a clear religious marker. The incident took place in Chandni Bagh area of Panipat in Haryana. The case shuttled between the railway police and the civil police for a week. The case began to take a political turn as the religious identities of the two parties emerged. Akhlaq's family claimed that he was attacked for religious reasons while the accused Randhir Saini said that Akhlaq was trying to kidnap his child.
Iqram is occupied with caring for his injured brother.
He says that after the case was filed, the Haryana Police registered a case against his brother at the behest of the ones who tortured him. He calls it a complete fabrication and believes it is being done to pressurize them to withdraw their case.
"All our time was spent in caring for Akhlaq. Now the police of Panipat is trying to save the accused. We are six brothers. We are barbers by profession. That was our job before the lockdown but now we have had to move. That is why Akhlaq was wandering in the search of work. He was under the stress of unemployment and hence was sitting in the park, frustrated and disappointed (when the incident happened). We are now afraid to step out to look for work. Especially the women of the household say that they'd rather stay hungry than risk their lives."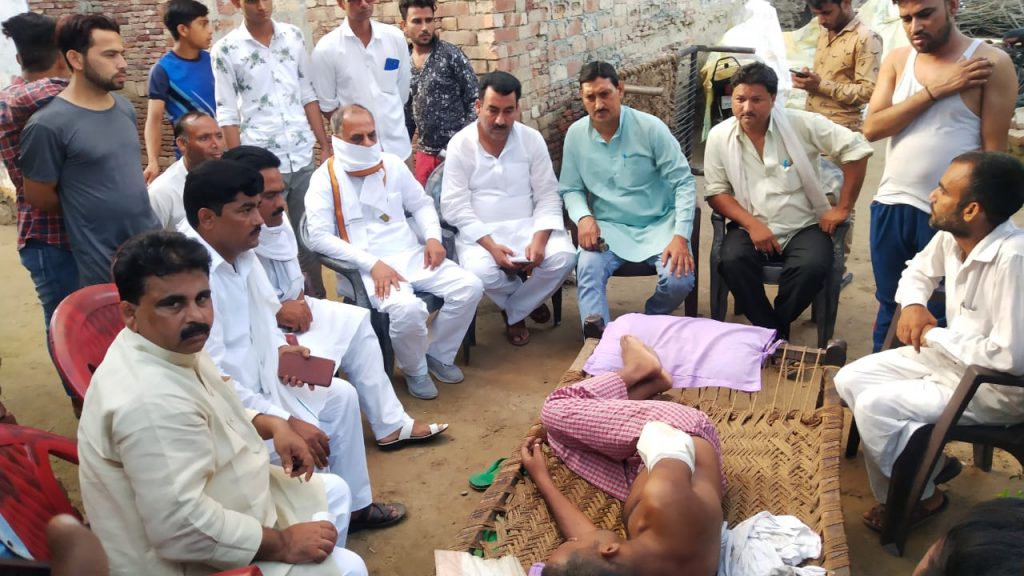 Since the incident, there is fear in Nanauta. Local councillor Mustaqim Ahmed says that the incident has discussed in almost every house in the area. It is a small town where everyone knows everyone. The incident has shocked the town. Akhlaq's injuries suggest that he was assumed dead before he was thrown on the railway tracks. He survived out of sheer luck. People are stunned by the mercilessness of the attack.
Akhlaq lay injured on the railway tracks all night and was taken to the hospital by his cousin Nadeem only the next morning around 7:30 am. Nadeem runs a barbershop in Panipat.
"I saw that Akhlaq's hand was chopped off and there were bruises all over his body. He was completely disrobed. Two policemen helped us take him to the hospital. Akhlaq was the one who had called me," Nadeem said.
Akhlaq was admitted to Rohtak PGI Hospital, where he remained until August 28. The police registered an FIR on September 7. Akhlaq's brothers say that the police claimed he was not in a position to record a statement.
Iqram says that after much effort, a sub-inspector accompanied him to Randhir Saini's house. "The machine is still there that was used to chop off my brother's hand," Iqram said, adding, "We are being shuttled around among the GRP, Chandni Bagh and Kishanpura stations. Akhlaq is now accused of molestation. Four people overpowered a lone man then and they are now using a child to further their case."
Haryana Police has registered both cases and the investigation is on.
Some local's said Akhlaq was beaten up based on rumours of child-kidnapping. Talking to a local media group, the main accused Randhir Saini said that his 7-year old nephew went missing that night and was found with Akhlaq. Akhlaq's family retorts that if that were true, the police would have been contacted.
On the advice of the doctor, Akhlaq's statement was recorded 15 days after the incident. Only after that did Randhir Saini file a report. Until then, the police were calling it a train accident.
For Iqram, the struggle for justice for his brother is becoming increasingly difficult. Akhlaq has returned home and is bedridden.
"We only want justice now," he said.
SUPPORT TWOCIRCLES
HELP SUPPORT INDEPENDENT AND NON-PROFIT MEDIA. DONATE HERE