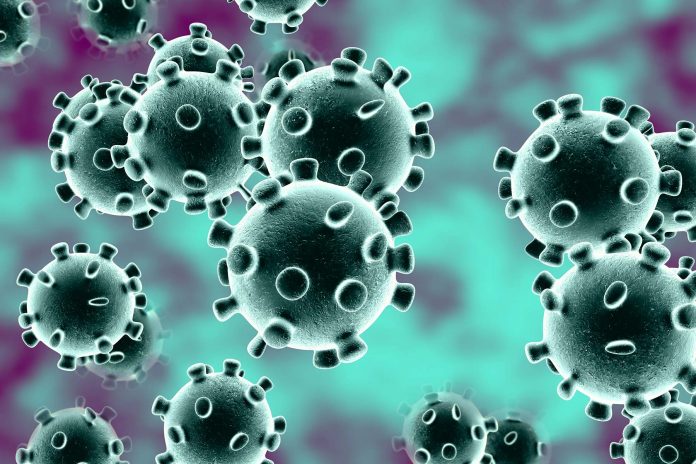 Broad coalition says expose published by Al Jazeera shows lack of proper safeguards resulted in diversion of Covid-19 relief to fund hate and bigotry in the US and India.
TCN News
---
Support TwoCircles
---
The "Coalition to Stop Genocide in India," a broad coalition of Indian Americans and US-based civil rights organizations and activists, Tuesday called on the US Small Business Administration (SBA) to probe how US-based Hindu supremacist organizations received hundreds of thousands of dollars in federal Covid-19 relief funding.
The coalition was responding to an expose published in Al Jazeera that five US-based organizations with ties to Hindu supremacists and religious groups in India received pandemic aid to the tune of $833,000. The funds were disbursed by the United States' Small Business Administration (SBA), a federal agency that helps small business owners and entrepreneurs.
The organizations called out in the exposé — Vishwa Hindu Parishad of America (VHPA), Ekal Vidyalaya Foundation, Infinity Foundation, Sewa International, and Hindu American Foundation —  are US-based front organizations for Hindutva, the supremacist ideology that is the driving force behind much of the persecution of Christians, Muslims, Dalits and other minorities in India.
According to the report, the SBA gave the funds as part of its Coronavirus Aid, Relief, and Economic Security (CARES) Act's Economic Injury Disaster Loan Advance (EIDLA), Disaster Assistance Loan (DAL), and Paycheck Protection Program (PPP). The three programs leveraged by right-wing Hindutva organizations in the US were all intended to provide relief to struggling businesses and prevent workforce layoffs during the Covid-19 crisis.
"US taxpayers' money being used to keep hate groups in business is absolutely unacceptable and should concern all who believe in fairness, justice and government accountability," said Mr Rasheed Ahmed, Executive Director of Indian American Muslims Council (IAMC). "There are families across America still reeling from the human and economic toll of Covid 19, while groups that seem to be essentially serving as front organizations for a violent and supremacist ideology are raking in the windfall from federal Covid funding," added Mr. Ahmed.
These organizations have existential links to the Rashtriya Swayamsevak Sangh (RSS), the fountainhead of the Hindu supremacist ideology, and the ideological parent of India's ruling party, the BJP.
The RSS has been directly involved in orchestrating anti-Christian and anti-Muslim pogroms and instigating terror attacks, as part of a relentless campaign to subvert India's secular moorings and turn it into a Hindu authoritarian state where minorities are relegated to the status of second class citizens. Its members and affiliated organizations have been implicated in countless acts of massacres, ethnic cleansing, terrorism, forced-conversions and other forms of violence against religious minorities in India. RSS leaders openly declare plans of "wiping off" Christianity and Islam from India and advocate for denying Buddhism, Sikhism, and Jainism a separate religious identity, and insist that these religions are simply branches of Hinduism.
The Office of the Inspector General, which is tasked with probing fraud, waste and abuse of programs run by the Small Business Administration, needs to take cognizance of the expose published by Al Jazeera and open a formal investigation into the matter.
The organizations that have siphoned off such a large sum in Covid-19 funding have long been funding hate and bigotry in India through their direct links with RSS and VHP. As early as 2002, a report by Sabrang Communications and South Asia Citizens showed that 50% of disbursements between 1994 and 2000 from the India Development and Relief Fund, a US-based, VHPA linked, Hindu nationalist organization, went to RSS affiliates in India. Despite the dangers, the report outlined, the funding continued unabated. In 2014, another ground-breaking report titled 'Hindu Nationalism in the United States: A Report on Nonprofit Groups' exposed how the Hindu charity groups in the US were, directly and indirectly, financing activities of violent Hindu supremacists in India.  The report analyzed the tax records of many US-based development-related charities that have connections to Hindu right-wing groups in India. It found that between 2001 and 2012, five organizations, including Ekal Vidyalaya Foundation, VHPA, and Sewa International together allocated more than $55 million to projects run by RSS across various Indian states.
Since 2014, when Bharatiya Janata Party (BJP), the political arm of RSS, rose to power in India, the Hindu American Foundation has spent substantial resources deflecting any scrutiny of Hindutva's repressive and discriminatory policies that specifically target members of the minority communities.
"The rise of HAF and other organizations linked with Hindutva has emboldened Hindu supremacist organizations in India, while also stifling the moderate Hindu voices here in the US," said Mr. Raju Rajagopal of Hindus for Human Rights, a Hindu organization that exemplifies the distinction between Hinduism and Hindutva.
India's rapidly escalating human rights abuses and violations of religious freedom can be gauged from the latest Freedom House's Freedom in the World report that downgraded India's status from a 'Free' country to a 'Partly Free' country.
"Government watchdog groups as well as human rights organizations need to take serious note of the misappropriation of Covid funding by Hindu supremacist groups the United States," Mr. John Prabhudoss, Chairman of Federation of Indian American Christian Organizations (FIACONA) "A comprehensive probe and corrective action is needed to ensure that hard-working American taxpayers' money is not funneled towards sponsoring hate, persecution and the slow genocide of minorities and marginalized communities in India," he added.
The "Coalition to Stop Genocide in India" is committed to ensuring that American institutions and discourse are safeguarded from the virulent Hindutva ideology. To that end, the coalition will continue to expose Hindutva front organizations in the US and their role in normalizing the human rights abuses and religious freedom violations in India.
SUPPORT TWOCIRCLES
HELP SUPPORT INDEPENDENT AND NON-PROFIT MEDIA. DONATE HERE