By Suprakash Majumdar, TwoCircles.net
The first thing Janaki does in the morning is to help her mother prepare food. Beside the chulha (a stove), covering her face to protect herself from the smoke, she and her mother are preparing a form of soup made up of discarded fish and chicken bones from shops.
---
Support TwoCircles
---
Janaki (13) belongs to the Mahavat community, which is a de-notified tribe living in Mansarovar park railway slums in New Delhi.
Janaki dropped out of school when she was in the fifth grade.
"When a person wants to study, they will also need to be aided by someone who wants to teach," Janki says.
According to the latest survey data from the Unified District Information System for Education (UDISE) 2017-18, the annual average dropout rate of SC students at the secondary school level is at 21.8 per cent. For ST students, it was at 22.3%. According to UNICEF, Dalit girls have the highest rate of exclusion from school due to social discrimination. 51% of Dalit children drop out of elementary school as opposed to 37% of children from non-Dalit and non-Adivasi communities.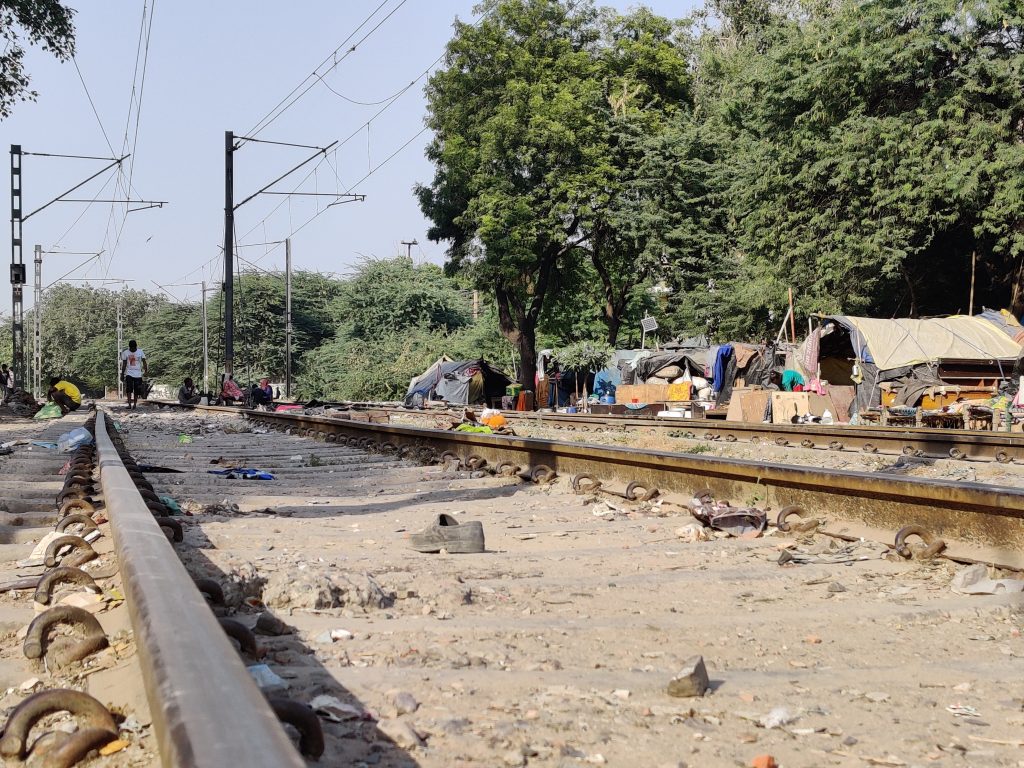 Discrimination and subtle casteism in the society is the reason for the high dropout rates, Advocate Bhawana Yadav of KOSHISH TISS, an NGO which works for the upliftment of these communities told TwoCircles.net.
"I have come across many incidents where the students have been chastised by the teachers for the smell of food they take to the school. They can't afford the food the other classmates eat," says Bhawana.
The slum clusters do not have clean water supply and sanitation. Water remains inaccessible to socioeconomically marginalised communities. Clean running water comes once or twice every week and sometimes water won't come for two weeks. Water is a precious resource for them which can only be used for necessities.
"I dealt with a case where the teacher complained to a parent that their boy wears dirty uniforms and a strange smell comes from him," Bhawana told TwoCircles.net.
The parents of these children want them to study and have a better life. The children have big dreams too.
Malini (13), studies in eighth grade in a nearby government school. She aspires to become a police officer when growing up.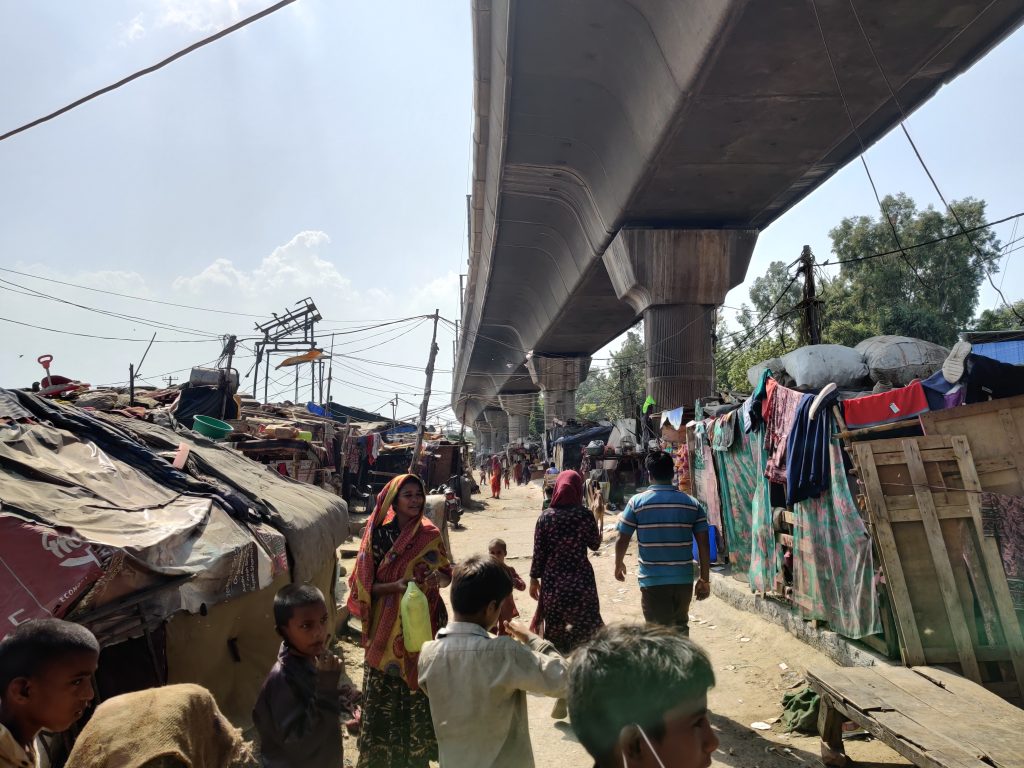 Malini is a confident girl who takes up studies very sincerely and says her parents arranged for a cheap smartphone to help her attend online classes during the lockdown.
"I don't use phones for anything apart from studies and my father is also very strict about studies. He doesn't let me play games or fool around with the phone," she says.
Bhawana says the slum-dwelling families have no money.
"They are ragpickers and traditionally they were street play artists. Often, to help their parents financially, these children are forced to drop out," Bhawana explains.
For the girls, it's even harder.
"When I used to go to school, men used to follow me and sexually harass me and make lewd comments and stare and stalk. They would follow me back to my home. That is why I stopped going to school. People either look at us with an intent to harass, or to insult because we are 'dirty', nobody looks at us with dignity," said Ragini (11). She dropped out of school when she was in the fifth grade.
"For the people, these people are dirty, don't take baths and are only ragpickers. They think they can do anything to them," says Bhawana. "Even the police don't take their complaints seriously," she adds.
To help the children with studies, KOSHISH organises tuition classes in the small community centre in the middle of the slum.
"Being a Dalit or an Adivasi student is hard", says Dnyaneshwar Shejwal, Research and Advocacy Associate at Dalit Arthik Adhikar Andolan.
"There are discriminatory practices of the school administration and the functioning of schools. Teachers pay less attention to the students from the Dalit and Adivasi communities. Bullying, ragging and physical abuse by the dominant caste peers is extremely common for the oppressed castes. Even parents' caste-based occupation leads to more humiliation and casteist name-calling. These are the reasons why many children stop going to school and instead work as child labourers," he adds.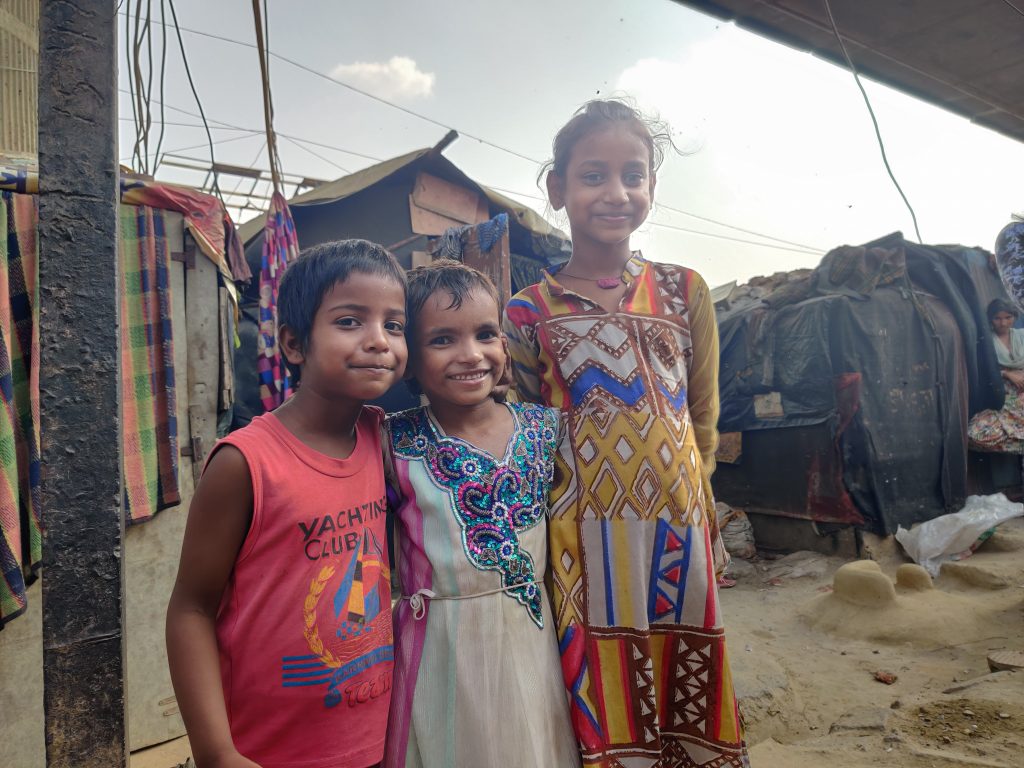 The future of these children is at risk.
In a longstanding pending case on waste management in the region, the SC passed an order on August 31. It was in response to a writ petition filed back in 1985 by lawyer MC Mehta on Delhi air pollution, to which other petitions, including waste control, pollution, and so on, have since been tagged. The petition highlighted that waste was spilt along the railway tracks that caused pollution, and slums should be cleared along the 140 km railway tracks in the city for protection and pollution control purposes.
According to the August 31 Supreme Court order, "The encroachments which are there in the safety zones should be removed within a period of three months and no interference, political or otherwise, should be there and no Court shall grant any stay with respect to removal of the encroachments in the area in question."
As the sun goes down, Janaki goes back to her small room and tries to help her younger siblings with their studies. She might be dreaming about her siblings becoming an officer in the government but she knows about the societal and economic hurdles her siblings will face in their lifetimes.
__
Names of the slum children have been changed on request.
SUPPORT TWOCIRCLES
HELP SUPPORT INDEPENDENT AND NON-PROFIT MEDIA. DONATE HERE