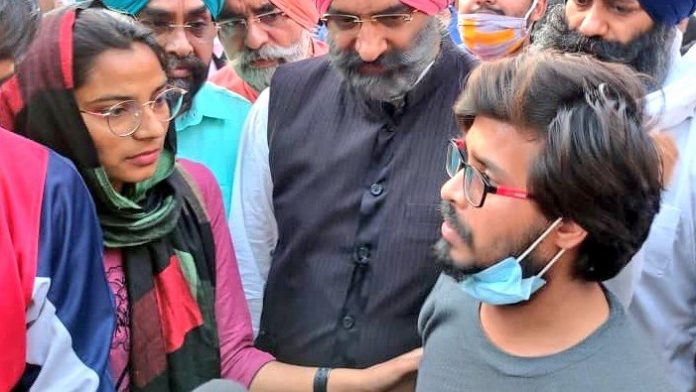 Labour rights activist and President of Mazdoor Adhikar Manch (MAS) was released on March 4 after being incarcerated for 48 days in a case filed by Haryana Police. Before being taken for treatment, Shiv Kumar smiled to the crowd gathered outside the Sonepat District jail in Haryana and raised the slogan of 'Inquilab Zindabad'.
Suprakash Majumdar, TwoCircles.net
---
Support TwoCircles
---
Sonepat: Slogans and chanting could be heard outside the Sonepat District jail in Haryana. Everyone had their eyes on the main gate. The chants and the slogans got suddenly louder and a scooter was seen approaching the gate. When the scooter was near the gate, a man got off. The policeman who was driving the scooter quickly handed over a bag to one of the persons standing in the crowd and then drives away.
The man who got off the scooter was Shiv Kumar, a Dalit labour rights activist and the president of Mazdoor Adhikar Manch (MAS) who was arrested on January 23, according to the police. He was granted bail and released from jail 48 days after his arrest on March 4.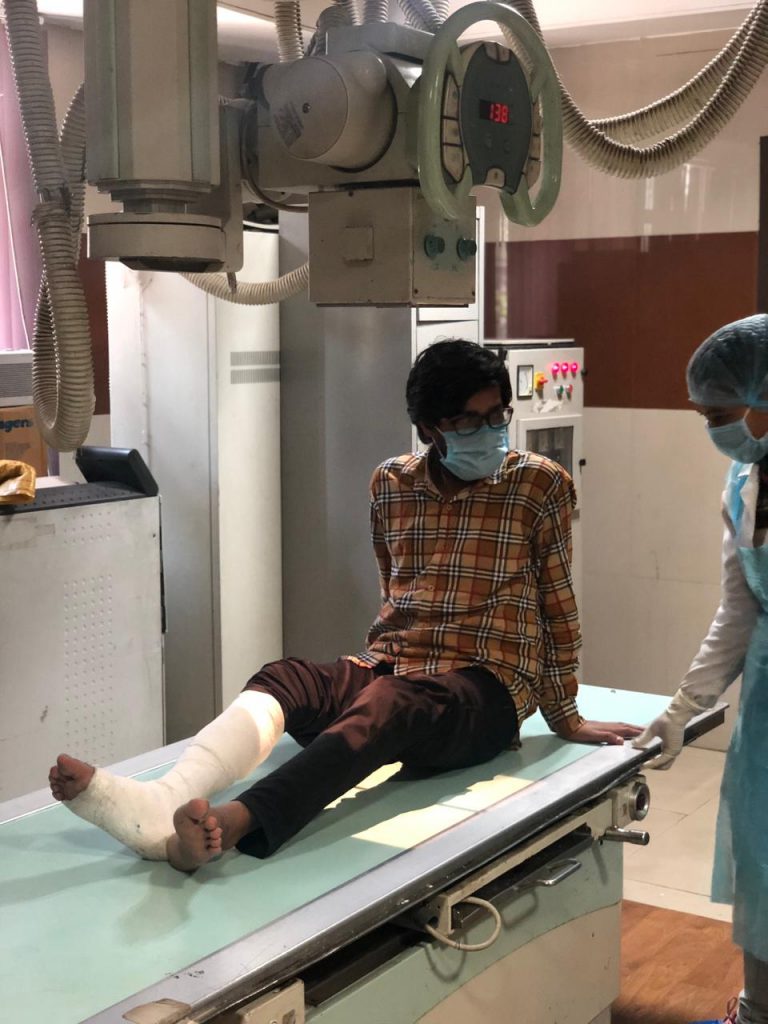 Shiv has alleged that he was arrested on January 16 by the CIA (Crime Investigation Agency) of Haryana Police.
Shiv has three FIRs against him – FIR no 649 dated 28/12/2020 and 25 & 26 dated 12/01/2021. He has been charged under IPC sections 148 (Rioting, armed with a deadly weapon), 149 (a member of unlawful assembly), 323 (voluntarily causing hurt), 332 (voluntary hurt to public servant), 384 (extortion), 379-B (theft), 454 (trespassing), 506 (criminal intimidation) and 307 (attempt to murder).
As soon as Shiv got out of the gate, media surrounded him and started questioning him on his condition and what happened in the jail. No mainstream media was present.
Shiv looked exhausted and in pain. His leg was covered in bandages.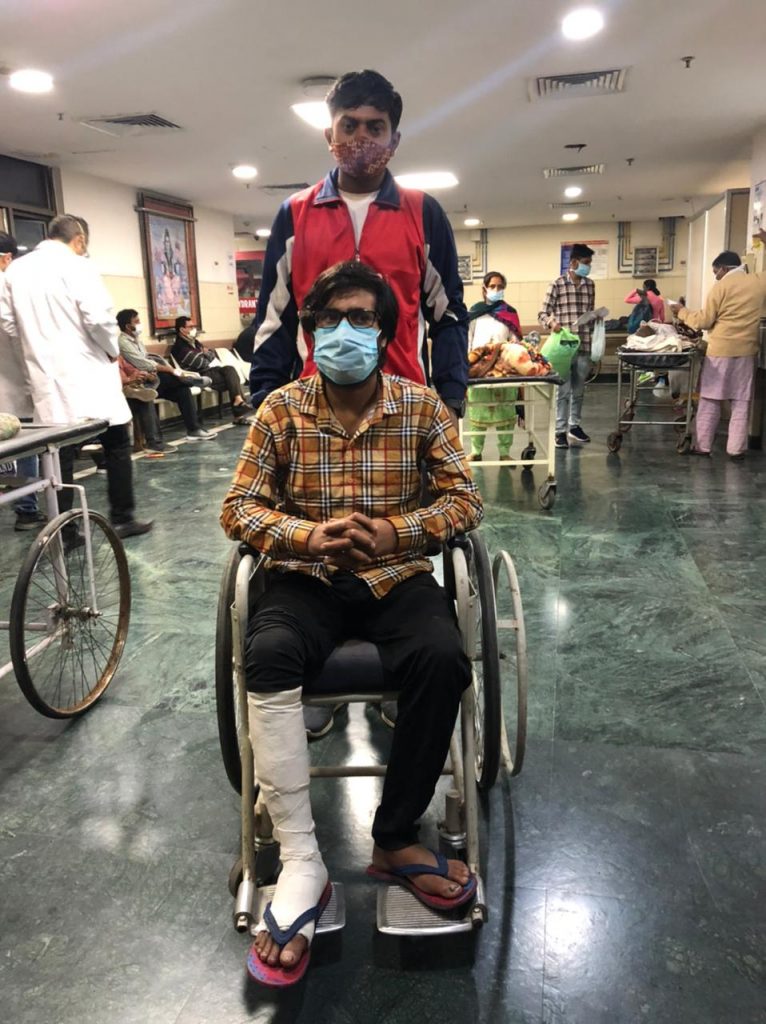 "I will talk to the media later. Right now, I need treatment. I can't even stand on my legs," Shiv Kumar said to the media.
Nodeep Kaur, another Dalit labour rights activist was present there to receive Shiv Kumar. Nodeep was granted bail on February 26 after 45 days of custody.
Shiv was immediately taken to Chandigarh hospital for his treatment. Earlier, a medical report had said that at least eight injuries were found on Shiv Kumar's body with two fractures on the left and right feet that were caused by a 'blunt object/weapon.'
MAS and Shiv's family accuses the police of custodial violence. The police have remained silent and have not given any statement on the medical report even after repeated calls and messages dropped to them.
"It was only the first bail petition we filed and he has got bail in that. We are happy about that," said Advocate Harinder Singh Bains, who is counsel for Shiv Kumar.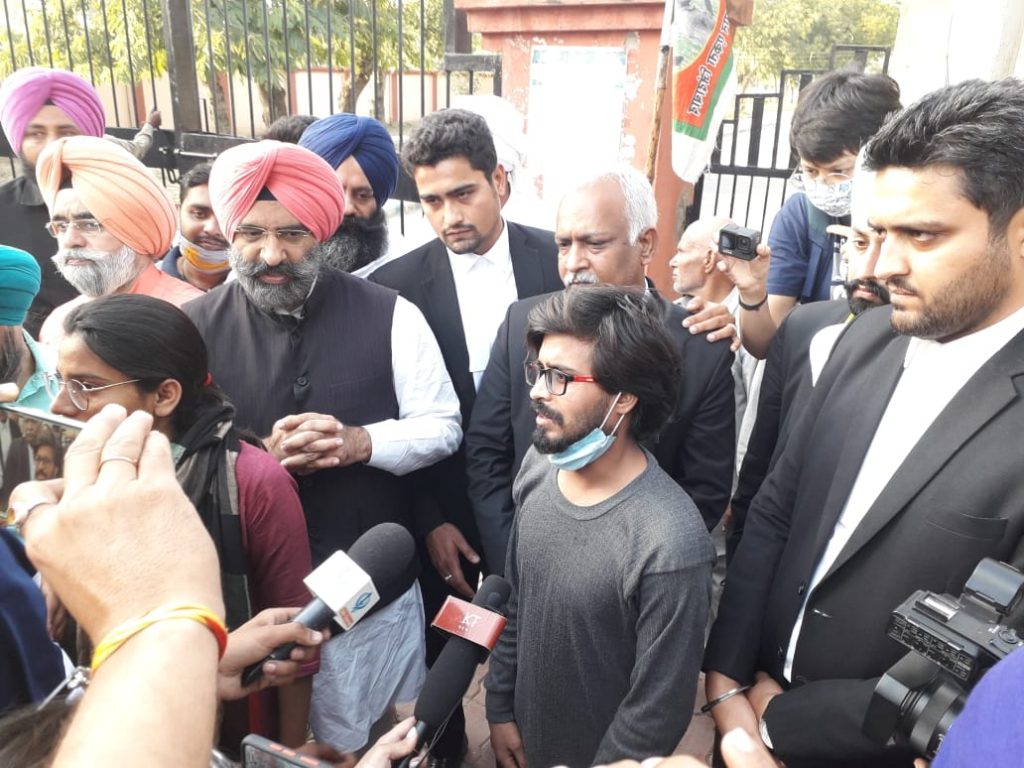 "The matter of custodial violence is already before the High Court and the next hearing is on March 16. The medical report speaks for itself," he added.
Despite having visible injuries on his body, Shiv did not lose his smile. He raised slogans of 'Inquilab Zindabad' before getting into a car and drove off to Chandigarh to get treatment.
SUPPORT TWOCIRCLES
HELP SUPPORT INDEPENDENT AND NON-PROFIT MEDIA. DONATE HERE