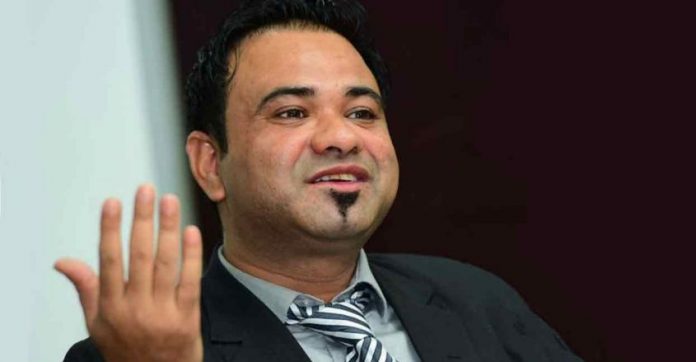 Dr Kafeel Khan was in Hyderabad on January 27 to release his book 'The Gorakhpur Hospital Tragedy: A Doctor's Memoir of a Deadly Medical Crisis'. TwoCircles.net correspondent Nikhat Fatima caught up with Dr Kafeel for a brief chat about his book, and much more. 
Below are the edited excerpts: 
---
Support TwoCircles
---
We have been reading about your trials and tribulations in the media for some time. What is new in your book that we don't know of?
In the book, I have written about all the people who are part of my story. This includes my family, colleagues, the politicians, the chief minister of Uttar Pradesh, the patients whom I treated, their mothers and so on. I have mentioned the timeline from 2017 till 2020. The book contains all those details and images which are evidence of my innocence and the corruption in the medical system. It has the stories of all those mothers who lost their children and are still waiting for justice. People don't know about their sufferings. I have written the story of each child and how I turned from a hero to a villain in just 48 hours.
I have documented the tsunami of deaths, lack of oxygen during Covid-19, and deaths in BRD (Baba Raghav Das Medical College) due to lack of oxygen. People don't know all the details. My story is known in bits and pieces. This book tells everything in minute detail. 
Do you think you were targeted for being a Muslim doctor?
People ask me if I have been targeted for being a Muslim. Well, the truth is that the government wanted to absolve itself of its responsibility and the consequences of its negligence. They were looking for a scapegoat. Another conspiracy was brewing within the party to dislodge the chief minister. Had it been Dr Kafeel Mishra or Dr Kafeel John, he too would have met the same fate. However, I must say it is easy to sell a story when the name is Khan.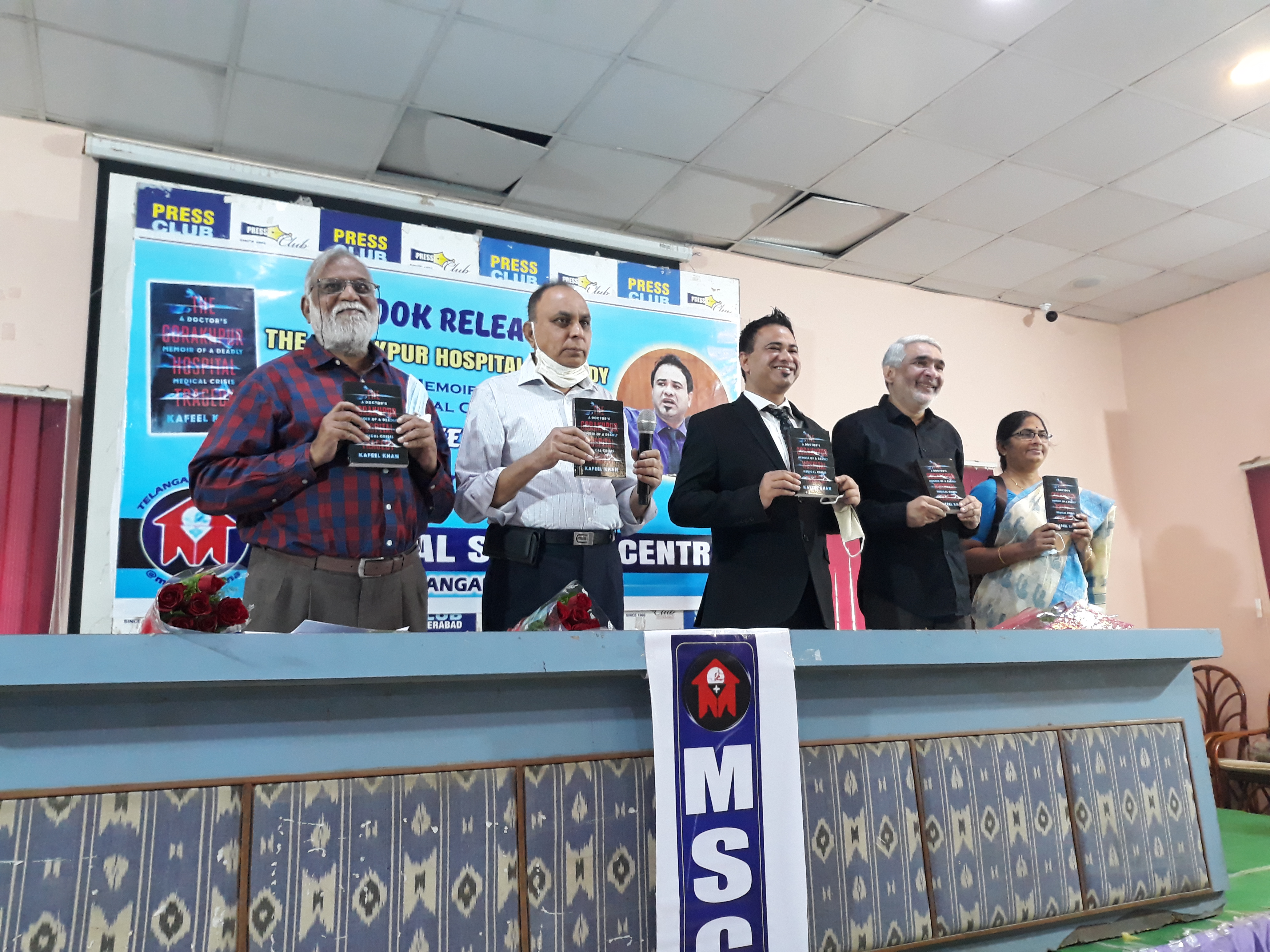 You have not been reinstated in service even after being acquitted. What are you doing about it?
There were eight of us who were jailed for that unfortunate tragedy. The seven have been released and exempted except me. Earlier, the government cited the reason that I had given an inflammatory speech during the anti-CAA movement. Now they have a new reason for terminating me after the clean chit from the Allahabad High Court. They have stated in the termination letter that I was doing private practice in 2014. I was appointed at BRD in 2016 so what I did in 2014 is immaterial. 
I am fighting it out in court. It is no longer about the job but about fighting for truth and justice.
How do you see the support you have received?
While in jail I felt alone and often cried in despair praying to Allah asking 'What was my fault, why was I jailed when all I did was try to save the lives of little children.' My aged mother and my wife also suffered because of me. After my release, as I stepped out there were thousands of people holding 'Welcome Back Dr Kafeel' placards and among them were parents who had lost their children. It was overwhelming. People who believe in justice have raised my voice and supported me throughout. 
Earlier, I didn't have much awareness about human rights, Dalit rights violations, CAA, NRC, but after being in jail for 500 days, I learnt about all these atrocities and I learned to speak for others. 
Do you have plans to contest the upcoming elections?
I have a program in Bangalore tomorrow and in other places the next day. If I was contesting the elections what would I be doing here? Wouldn't I be in Gorakhpur preparing for political rallies? On a serious note, I am ready to contest elections from Gorakhpur if any party gives me the ticket. 
If you did contest elections, would it not lead to a division amongst voters?
No, I don't think so. If I contest elections I will meet Akhilesh ji, Chandrashekhar ji and others and ensure there will be no division amongst the voters. It will be just me and Yogi ji (the current chief minister of Uttar Pradesh).
Tell us about your 'Health for All' campaign?
We launched the 'Health for All' campaign in 2019. The campaign focuses on access to health care for everyone irrespective of their financial status, age, caste, religion, region, gender. We believe that affordable, quality health care should be provided for all citizens. Very little is allotted to healthcare by our government and I want that this amount should be increased so that we have all the vacancies filled up, and hospitals especially primary health centres in rural places are better equipped. We, health activists, have been meeting political parties to push this campaign and emphasize the need for prioritizing health care. 
Nikhat Fatima is a correspondent with TwoCircles.net. She tweets at @snikhatf
SUPPORT TWOCIRCLES
HELP SUPPORT INDEPENDENT AND NON-PROFIT MEDIA. DONATE HERE