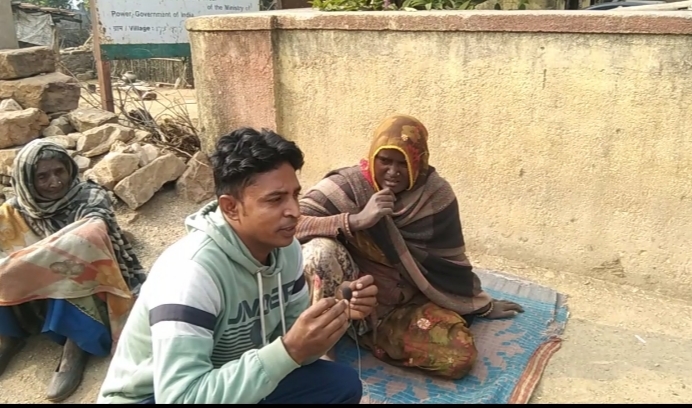 Najir Hussain wanted to be a journalist ever since he distributed newspapers for work but couldn't pursue his dream due to financial constraints. His dream came true when Bahujan news outlet The Mooknayak began publishing his stories. 
Suchitra | TwoCircles.net
---
Support TwoCircles
---
NEW DELHI — 40-year-old Najir Hussain wakes up early in the morning and sends his three daughters to school, says bye to his wife, and sets up his vegetable shop in the Bichhor, Chittorgarh city in Rajasthan. Najir is a vegetable seller and a journalist. 
While selling vegetables, he picks up his cellphone and scrolls through messages from his editor Meena Kotwal assigning him a new story. He credits Kotwal for his position as a journalist today. "Without Meena and a Bahujan space like The Mooknayak, who would have given space to my words?"  Najir told TwoCircles.net.
Najir has done all of 20 reports for The Mooknayak in the last six months. The journey of becoming a journalist was not easy. "I used to  distribute newspapers in my village. Un surkhiyon ke beech kabhi mera bhi naam hoga, maine sapne dekhta tha. (I used to dream of having my bylines in those newspapers)," Najir said.
Najir could not pursue a journalism course, or for that matter any course, due to financial and social constraints. Najir is from a Pasmanda Muslim community. He was married shortly after finishing school and has ever since been a breadwinner for his family. "I used to be very smart in school and secured 1st division in my 12th standard examinations," he said. 
Ever since leaving school, Najir has been engaged in many casual odd jobs— motor mechanic, a newspaper distributor and now a vegetable seller. His life changed when with the access to social media, and his passion for journalism got rekindled.
"I started using social media around two years ago and saw so many vocal Muslims, Dalits, Bahujans and Adivasis. It greatly inspired me and made me think of the days when I thought I could become a journalist. I started reaching out to editors of progressive newsrooms," Najir said.
Najir said nobody responded to him, considering he did not have a degree and had no prior experience in the field. However, in September 2021, Meena Kotwal, the founder of The Mooknayak, wrote back to him asking him to send some reports.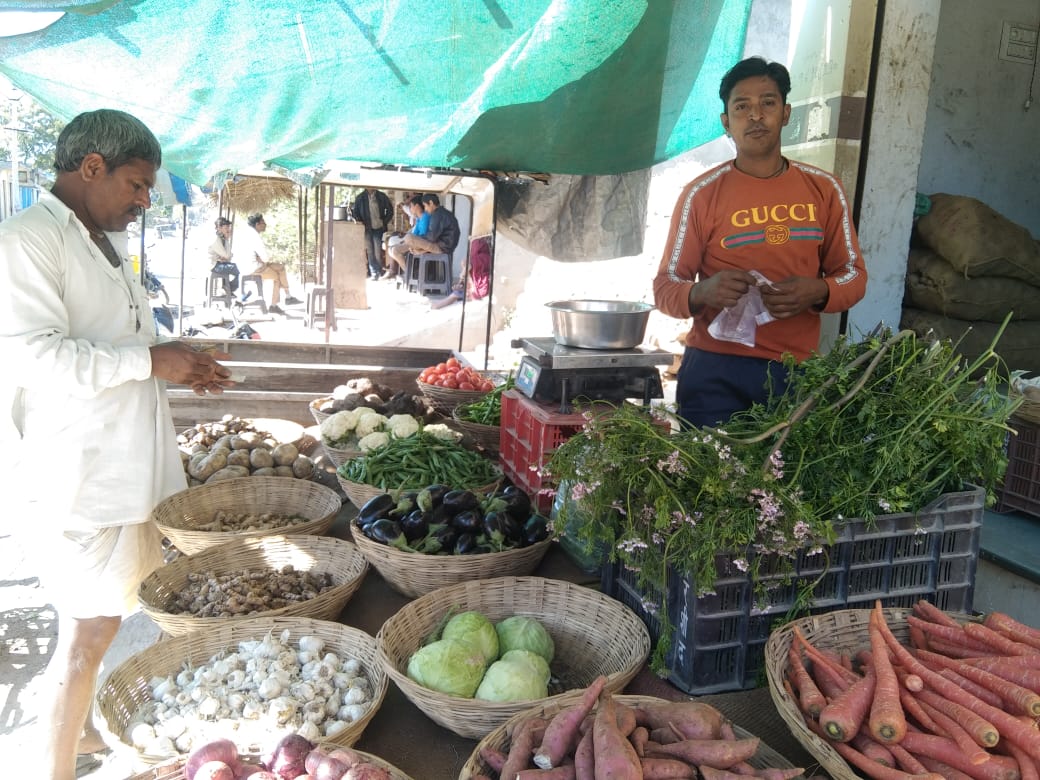 Talking to TwoCircles.net, Kotwal said that Najir is passionate about journalism. 
"You won't believe me, but the truth is that big privileged journalists have failed in front of Najir's passion. He ran the shop all day long and started reporting many unreported or new incidents of atrocities from Rajasthan. This is what I have intended to do with The Mooknayak, and I am happy that someone as passionate as Najir helps me to pass the mic," Kotwal  said. 
Najir would make many mistakes when he started and would get help from Meena. "She is such a patient editor," he said.  
"Other contributors in The Mooknayak would help me out and although I got scolded sometimes, I am glad I learnt so much," he said. 
Najir used to be scared of the police before becoming a journalist. His socio-marginalised identity as a Pasmanda Muslim affected how he felt around police personnel. Reading news about police brutality made this even more pressing. Being a journalist now has helped him become more confident.
A Twitter thread posted by Meena Kotwal about Najir's story became viral. 
मिलिए @The_Mooknayak के पत्रकार @Najir_Hussain88 साहब से ?

नाज़िर हुसैन सब्जी की दुकान चलाते हैं, आर्थिक तंगी की वजह से पत्रकारिता का कोर्स नहीं कर पाए. वे लगातार द मूकनायक से रिक्वेस्ट करते रहे कि प्लीज एक मौका दिया जाए. हमने उन्हें कहा कि कुछ रिपोर्ट्स भेजें. आप विश्वास 1/1 pic.twitter.com/Qq1zE52V1A

— Meena Kotwal (मीना कोटवाल) (@KotwalMeena) January 27, 2022
Najir's eldest daughter is in 9th grade and uses Instagram on her mother's phone. One day, as she scrolled through her feed, she was excited to find her father's photo in one of her friend's posts.
Everyone in the village calls him "Mooknayak vala Najir". 
"It makes me feel proud to be addressed like this. My family is supportive and appreciative of my work. My heart swells with pride every time my 13-year-old daughter calls me 'Mooknayak vale papa.' It is all because of Meena didi, and Bahujan newsrooms like this," he said. excitedly. 
Suchitra is an independent journalist working on social justice, focusing primarily on gender justice. She tweets at @Suchitrawrites
SUPPORT TWOCIRCLES
HELP SUPPORT INDEPENDENT AND NON-PROFIT MEDIA. DONATE HERE