Some of them say election officials cancelled their nomination on minor grounds, alleging bias against candidates with a vocal Muslim identity. 
Zeyad Masroor | TwoCircles.net 
---
Support TwoCircles
---
UTTAR PRADESH — A day after he had filed his nomination, Salman Imtiyaz, the Congress candidate from Aligarh received shocking news – he had been 'externed' from his constituency at the peak of the election campaign. The order was a big setback for Imtiyaz, a former student leader from Aligarh Muslim University. "The election officials tried its best to cancel my nomination itself, but my lawyer persisted and took care of all the formalities. So, they passed the externment order", Imtiyaz told TwoCircles.net. "It did not deter me. I kept campaigning against the threat of arrest." 
An exterment, in the context of Indian law enforcement, means when an individual is not allowed to enter a district or a region because the administration thought it was necessary. A candidate can be externed if the administration has reasons to believe that his/her presence can vitiate the law and order situation in the given place.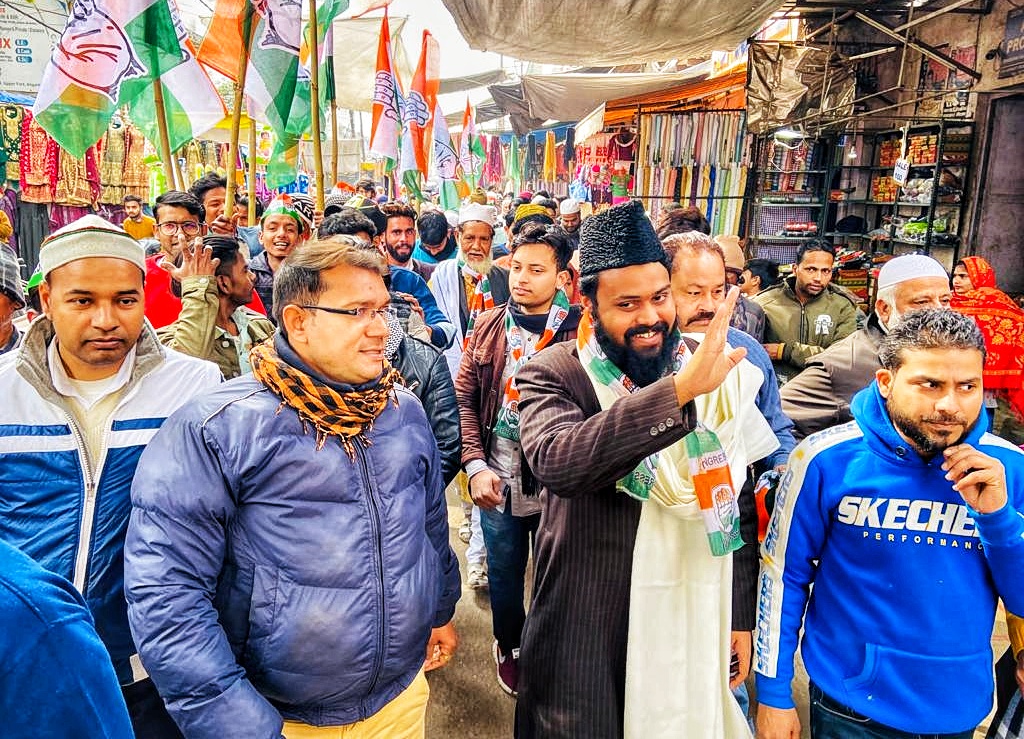 In July 2020, Imityaz was given a show-cause notice due to his political activism in Aligarh Muslim University during the anti-CAA protests. "They want to create a narrative that all vocal Muslims or anybody who speaks against the government is, in fact, a criminal. Almost all the political candidates have cases against them, much more heinous. But they didn't face any issues," he said. On the day the externment notice was issued, Imtiyaz was in court. "It didn't help. The system was against us trying to capitalize on our social activism."
Imtiyaz is not alone. Several Muslim candidates have been externed, harassed, arrested and got their nomination cancelled in one of the world's biggest polling exercises going on in Uttar Pradesh. Others have faced the opening of old cases. Uttar Pradesh, India's most populous state, is ruled by Chief Minister Yogi Aditynath, a leader who had a political grounding in militant Hindutva and is known for making provocative statements against the Muslim minority of the state.
On January 16 in Kairana constituency, the incumbent MLA from Samajwadi Party, Nahid Hasan, was arrested for a long-pending case against him. Along with Hasan, his mother and former MP Tabassum Begum was mentioned in the case as a member of 'the gang'. After Hasan was imprisoned and his nomination was withdrawn, his sister Iqra Hasan, a former law student from the University of London, took charge of the campaigning. "Our family was traumatized by what had happened, especially my mother. She is an old school politician and is very far from what politics has become now. When she was named in the case, it was apparent it was being done just to harass us," said Iqra Hasan. 
She said an election nomination form is very complicated and a candidate has to sign at dozens of places. "Our lawyer made sure that our nomination was in order. But then the arrest came. I was not named in the complaint because they hadn't expected me to fight for him," says Hasan, who is going door-to-door to ask people to vote for the Samajwadi Party. The leader of the party, Akhilesh Yadav, has termed them as "fake cases" for vendetta politics by BJP.
A few candidates speak openly of these actions as being part of political vendetta by the state. Saif Khan, a candidate from AIMIM (All India Majlis-E-Ittehadul Muslimeen), said he had to leave the city of Unnao because he faced a lot of hostility and threats. "I am right now on a train to Mumbai because I was scared to live in Uttar Pradesh anymore," he said. If his poll nomination wasn't cancelled because of a missing signature, he would have been campaigning in his Sadar constituency in Unnao.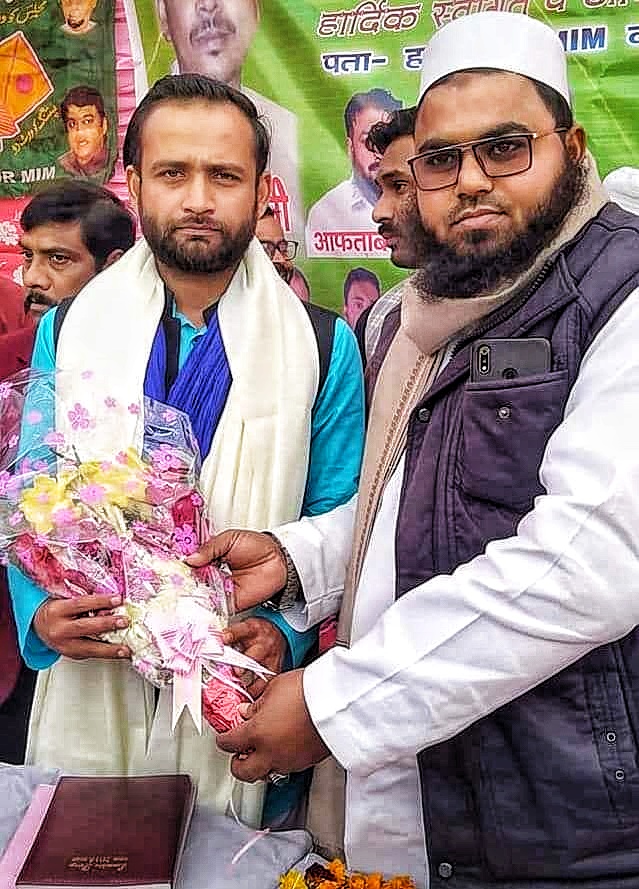 "When the BJP candidate had problems with technicalities, they went to help him fill his form, even after the office hours had ended. I was sitting in their office for many hours, but they didn't even check my form telling me that the names of the candidates will be declared in a list after the day. When I checked it, my name wasn't there in the list of candidates," he said. Khan, who is also the state secretary of his party, informed that at least 10 candidates of his party have had their nominations cancelled. 
When Saif reached out to the election official why he wasn't told about the 'missing signature', he was told that it wasn't the responsibility of the official. "I believe it was his responsibility, so I have now taken the matter to the high court. I am not the one to give up that easily," he added. 
However, the most poignant case is of a Muslim candidate being denied a political entry was in the case of Akbari Begum, the Congress candidate from Bijnor.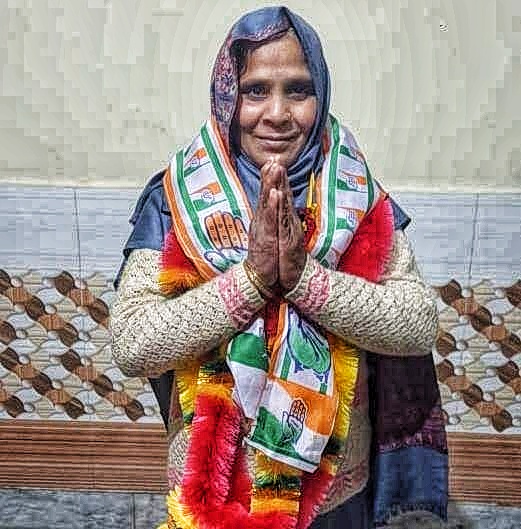 She is the mother of Sulaiman, the mother of a slain UPSC aspirant who was shot dead during the anti-CAA protests in Bijnor. Begum, also a leading voice against the controversial citizenship law in Bijnor, got her nomination cancelled at the last moment for a missing signature. "I was told it was cancelled because there was not the signature of the party head on my form. Other candidates' nominations weren't scrutinized that much", Begum said. 
Her son, Suhaib Malik, the elder brother of Sulaiman was extremely disappointed by the administrative attitude. "They kept postponing us since the last day and wanted us out. It was all done at the behest of administration". Begum has raised this in court, but the poll officials' ruling meant she was effectively out of the race.
On the day of her cancelled nomination, Bijnor District Congress head, Sherbaaz Pathan, was extremely disturbed. "Her nomination was cancelled on a technicality because they were afraid of her popularity among the people. All our work has gone to waste. What can one do if they don't even allow us to contest?".
Zeyad Masroor is a journalist and writer. He tweets at @zeyadkhan
SUPPORT TWOCIRCLES
HELP SUPPORT INDEPENDENT AND NON-PROFIT MEDIA. DONATE HERE