The underprivileged and marginalized ragpicker community has rarely been depicted in art forms in India.
Aatika S | TwoCircles.net
---
Support TwoCircles
---
NEW DELHI – The work of progressive art is to annihilate every form of inequality. It has to produce a societal meaning with ethical representation. The ragpicker community has rarely been depicted in art forms. In the Indian context, we look at two such instances.
As a modernist artist associated with the Bombay Progressive Artists' Group; K.H. Ara (1914 – 1985), hailing from Andhra Pradesh, made remarkable paintings. The artist hailed from a working-class background and was employed as a chauffeur in Bombay for the most part of his life. His work is well known for displaying the subjectivity of the female nude sans any sensuality. Most of his other sketches are illustrative representations from his own life. For instance, his paintings often depicted his small art studio cramped up with his small size paintings. He used watercolors that were cheaply available in most of his work. Unlike the other famed artists of the group like S.H. Raza and M.F. Husain, Ara never garnered fame or aesthetic appreciation. The career trajectory of Ara is a telltale case of the treatment meted out to most Dalit artists, even in progressive spaces. However, a lesser-known fact about Ara's career is his choice of depicting marginalised subjects. As one of his finest artworks, Ragpicker as Artist is an agential painting. It's a rare depiction of a ragpicker in contemplation made by a Dalit depicting another Dalit.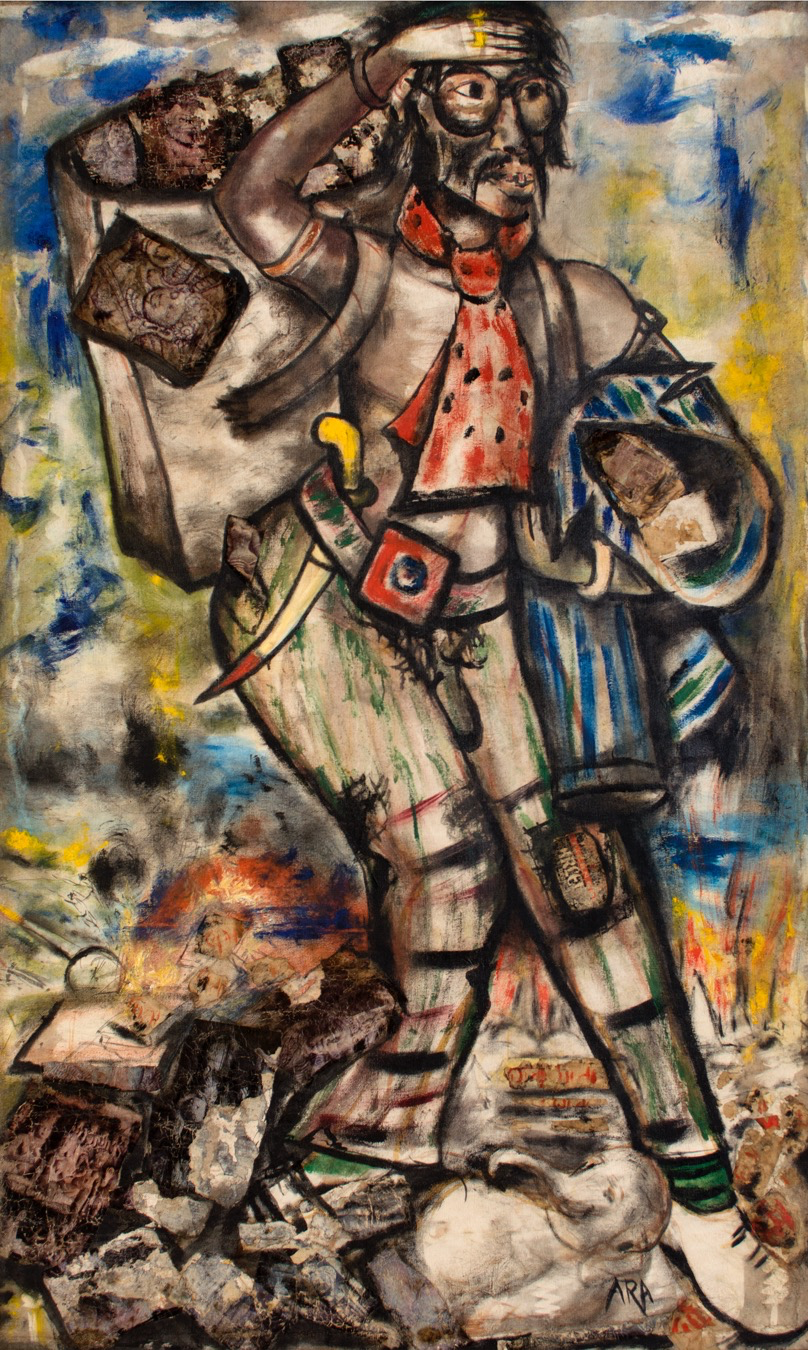 Although ragpickers, rag picking and also the ragpicker community has been discussed amply in academia as well as journalism. There remains very few ethical representations of them. The Ragpicker as artist shows a ragpicker in a colourful detail with accessories of his work as appendix to his body. The person has an upraised hand to shield his eyes and is looking into the distance. The work has been interpreted to be a depiction of the artist himself. The painting has no patronising imposed gaze of preprogrammed pity.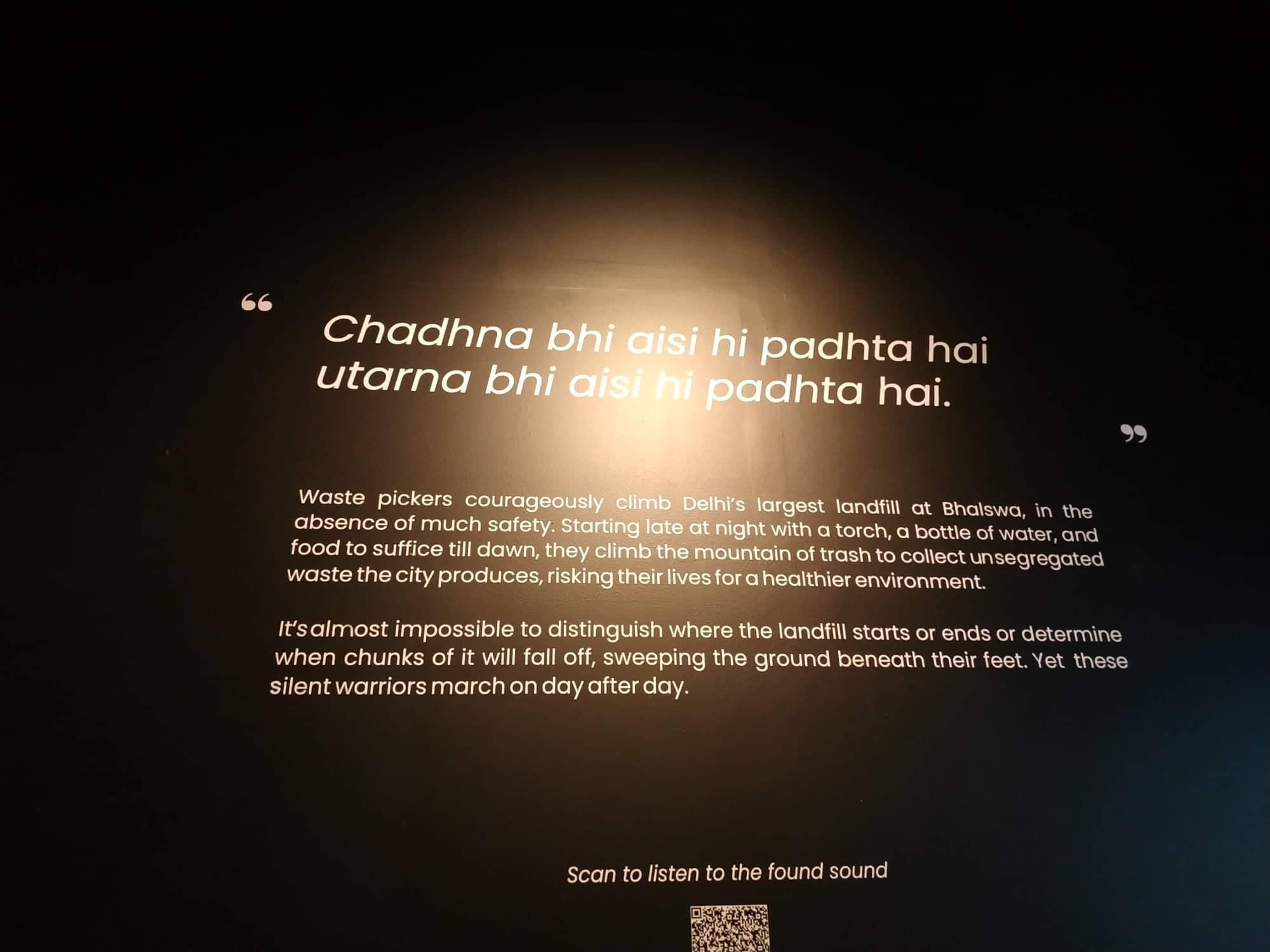 Another contemporary digital artwork exhibited in the India Art Fair, 2022 visualises and auralises the experience of the waste picker community living at the Bhalswa garbage landfill,one of the largest in Delhi. Here every artist is a ragpicker. The Julaha community hailing from Bengal are traditional artists with a communitarian lineage of weaving. The storytelling project, Suno was helmed by Kanchan, Sukriti Thukral, Depanshu and Mayank. The recordings speak about life, loss, health and so on. Suno has no visuals. The workers are rendered faceless and homogenous. This disembodiment by the digital speaks volumes about why ethical representation matters. The community has lost their ancestral weaving livelihood. They remain double marginalised due to the recent ban on the use of single plastic. The collection and segregation of the plastic pollution provides the community with their daily bread and butter. The Plastic Waste Management Amendment Rules, 2021, along with the Environmental Protection Act now impose a punishment of five-year imprisonment and a fine of upto ₹1 lakh, or both upon a violation of the ban. It is single use plastic that is most likely to be collected by ragpickers as it is light and flexible. Usually there is no incentive in picking it up hence it is not recycled as well.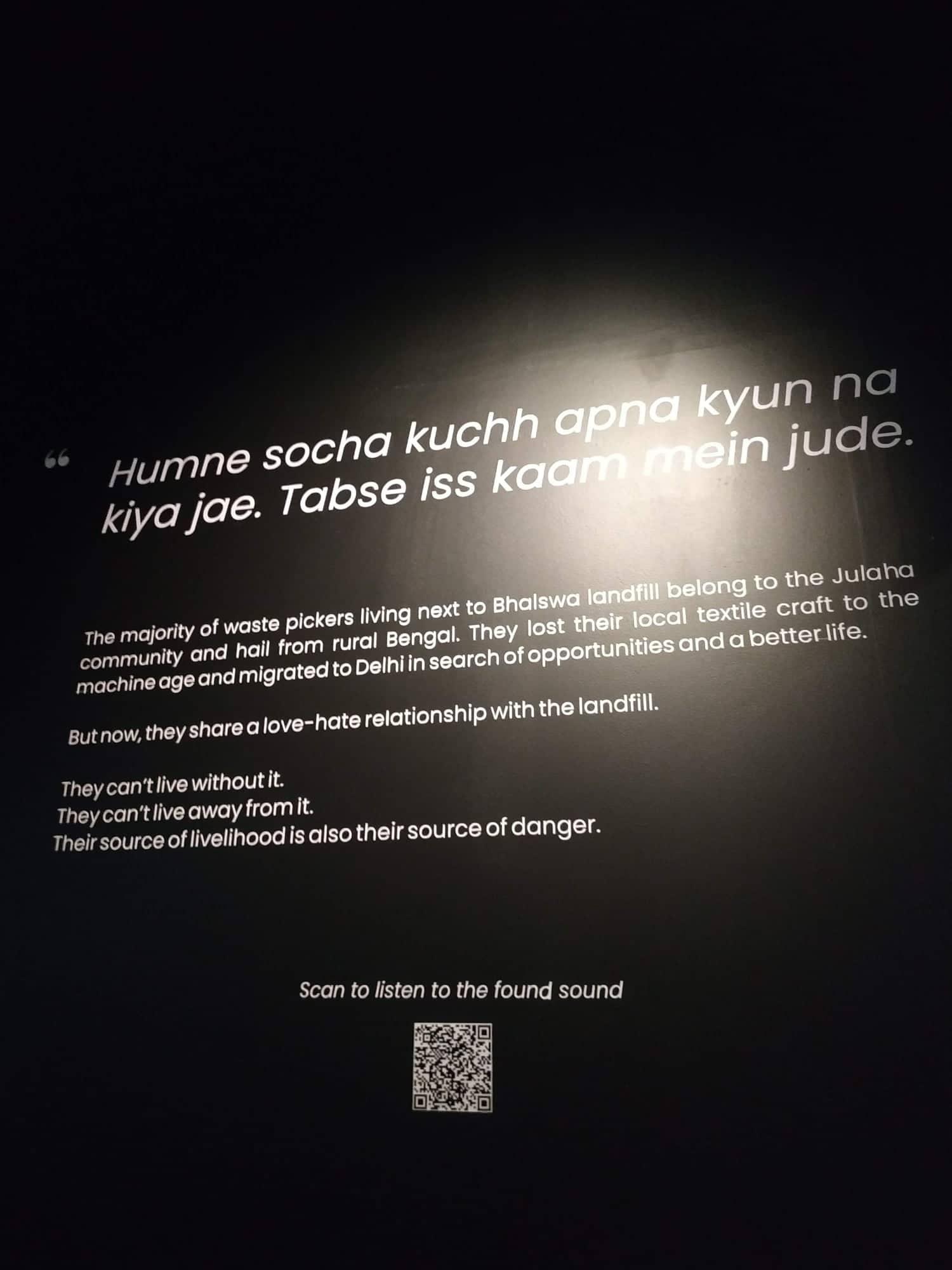 Aatika S is a fellow with TCN-SEED fellowship program.
SUPPORT TWOCIRCLES
HELP SUPPORT INDEPENDENT AND NON-PROFIT MEDIA. DONATE HERE