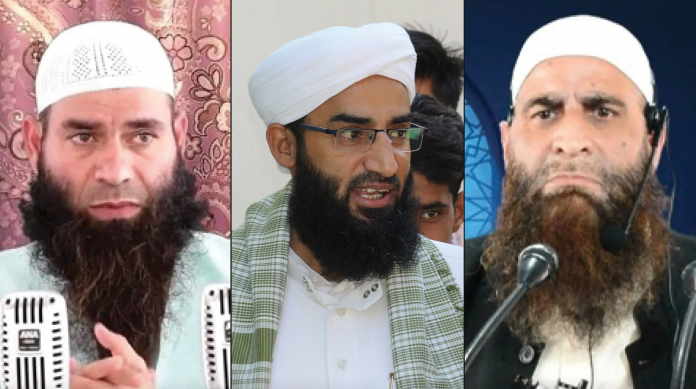 Jammu and Kashmir Additional Director General of Police said the clerics were found involved in "instigating" youth, which was rejected by the region's religious group. 
Muhammad Raafi | TwoCircles.net 
---
Support TwoCircles
---
SRINAGAR — The arrest of prominent clerics and leaders of the banned socio-religious-political organization Jama'at-e-Islami (JeI) by the government in Jammu and Kashmir has sparked outrage in the region with many religious and political leaders condemning the arrests. 
On September 15, the authorities in Jammu Kashmir arrested three prominent religious clerics Abdul Rasheed Dawoodi of the Tehreek-e-Sout ul Awliya, Mushtaq Ahmad Veeri and Abdul Majeed Dar, both from the Jamiat Ahl-e-Hadees organisation. Those from the Jama'at-e-Islami include Ghazi Moin-ul-Islam, Faheem Mohammad Ramzan and Tariq Rehman. All have been booked under the 'draconian' Public Safety Act (PSA).
On late Sunday evening, sources said, police raided the residence of Jama'at Ameer (chief) Dr Hameed Fayyaz in uptown Hyderpora and arrested him. Some reports said that Dr Hameed has been booked under PSA but there was no confirmation from the authorities till the filing of this report. Dr Fayyaz was detained previously under the PSA allegedly under 'preventive grounds'. Lately, Dr Fayyaz did not preach or attend any public gatherings, sources close to him said.
Authorities also arrested noted preacher Sarjan Barkati. His family told TwoCircles.net that he has not appeared in any religious gathering recently. Barkati was released after serving four-year-long detention for his alleged participation in protests in 2016 in the aftermath of the killing of popular militant commander Burhan Muzaffar Wani. 
Additional Director General of Police (ADGP), Kashmir, Vijay Kumar on Sunday said that the clerics were found to be involved in "instigating" the youth and were given multiple warnings. 
"We called them several times to convince them, but they did not relent and have been booked under the PSA," Kumar said. The police officer said that there will be more such arrests in view of the reports that many other clerics are also involved in a similar practice, and they will be booked after evidence is gathered. 
Prominent Barelvi scholar Dawoodi's aide told TwoCircles.net that local police called the cleric for questioning last Thursday. "In the afternoon, we came to know that he has been detained and will be shifted outside the valley."
Another prominent cleric Mushtaq Veeri from the Jamiat Ahl Hadees, who regularly preaches at a central mosque in the Anantnag district of Kashmir, was also called by the police and later booked under PSA, his family was told. Veeri, known for his firebrand commentary on social issues, was also detained previously allegedly due to preventive measures ahead of the abrogation of Articles 370 and 35A in August 2019.
Meanwhile, the Muttahida Majlis-e-Ulema (MMU), an amalgam of religious bodies in the Valley headed by Kashmir's head priest Mirwaiz Umar Farooq condemned the arrests of religious scholars and members of Jama'at.
The spokesperson on MMU said these actions are unjustified and are a cause of anger among people. He said the main work of scholars and preachers was to propagate Islam, spread the message of humanity and love, and make positive efforts for the supremacy of truth, righteousness, and the reformation of society.
Former Jammu and Kashmir state chief minister Mehbooba Mufti said that the arrests of religious scholars were the result of the BJP's communal mindset.
Mufti said that she outrightly condemns such actions. In a tweet, she said, "If normalcy, as claimed by GOI, has indeed returned to J&K with zero incidents of stone pelting & other activities considered anti-national, why are they booking religious scholars under draconian laws like PSA? Outrightly condemn such actions that reflect BJPs communal mindset."
Kashmir's communist lawmaker, Yusuf Tarigami also condemned the arrests and said that the detention of religious scholars is deplorable and bound to deepen the uncertainty. "There are reports about the detention of three well-known religious clerics. The move is rather deplorable and bound to deepen the uncertainty further," Mohammad Yousuf Tarigami, former MLA of the Communist Party of India (Marxist), tweeted following the arrests.
This is the first such major crackdown on clerics and preachers in the valley since the crackdown in 2019. The supporters of these religious scholars have condemned these arrests terming them "arbitrary", especially on social media.
Meanwhile, Kumar said the police were also monitoring the members of the banned Jamaat-e-Islami. "We are receiving reports that some leaders of JeI are secretly doing activities in Kashmir. The police were monitoring and action will be taken against anyone who is found involved," he said.
Various bodies and rights groups, including the US Commission on International Religious Freedom (USCIRF), have shown concern over religious freedom in India. Some say it has worsened "significantly", especially after the Bhartiya Janata Party (BJP) came into power. The BJP has also been accused of mishandling and curbing religious freedom in the restive region of Jammu and Kashmir by various rights groups and political parties, including the NC and PDP.
The fresh arrests come at a time when many, including the political leadership of the J&K's, have been urging the authorities to release the region's head cleric Mirwaiz Umar Farooq, who heads various key religious and social groups. Mirwaiz has been put under house arrest at his Nigeen residence in Srinagar since August 3, 2019.
Mirwaiz-led Muttahida Majlis-e-Ulema said that the spate of arrests testifies that efforts are being made to browbeat Muslim scholars and weaken their influence in J&K. It said that the MMU will try to convene a meeting of its members to discuss and deliberate upon this serious matter and formulate a unified strategy in this regard.
Muhammad Raafi is a journalist based in New Delhi. He covers politics and human rights. He tweets at @MohammadRaafi
SUPPORT TWOCIRCLES
HELP SUPPORT INDEPENDENT AND NON-PROFIT MEDIA. DONATE HERE