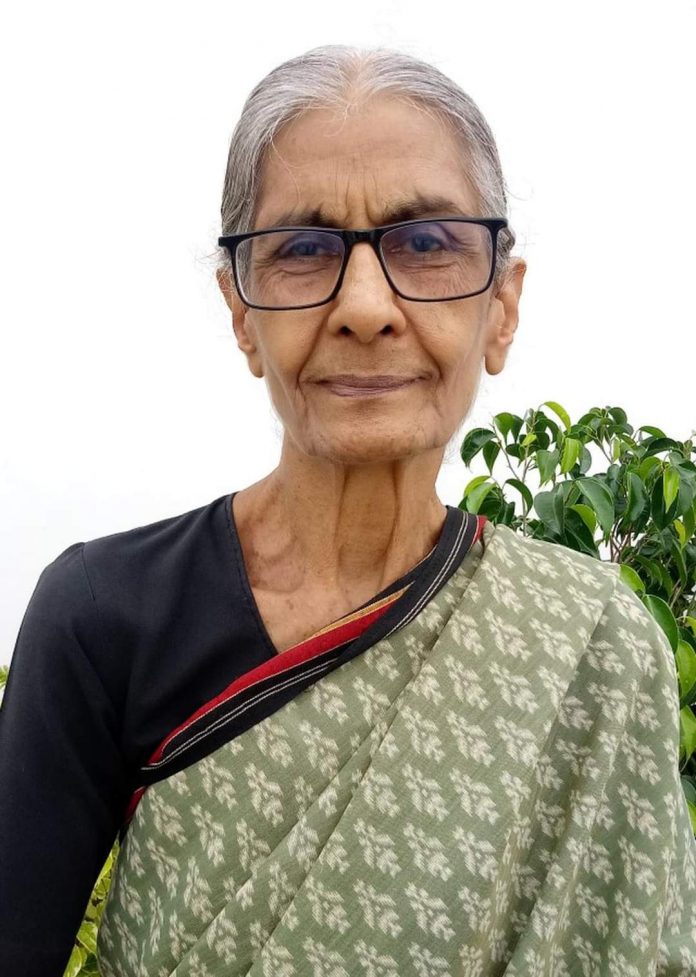 Aliza Noor | TwoCircles.net
Ever since she was 25 years old, Roop Rekha Verma, the former Vice Chancellor of Lucknow University and a professor of Philosophy has been fighting for justice for the oppressed. At 79, she volunteered to stand as surety for the incarcerated journalist Siddiq Kappan. Her decision was seen as an act of courage against the fear of persecution from the Rightwing governments at the Center and in Uttar Pradesh.  
---
Support TwoCircles
---
Verma doesn't know Kappan directly. For ten days after he was given bail, the lawyers and family were looking for people to stand as surety.
"My friend got to know about it through some people in Kerala who know Kappan's wife, Raihana Siddiq. So then when I received a message from them, I volunteered to stand for surety," she told Two Circles.
Verma believes that many more people would have come forward if they knew about the surety. She has been following Kappan's case since the beginning of October 2020. 
"He was arrested while he was on the way to fulfill his duty as a journalist. The police's version is that he belongs to PFI and there are other charges by ED and NIA but I have doubts about the credibility of these allegations," noted Verma.
'A Clean Conscience Is More Important' 
Elaborating on her reasoning behind her decision to stand up for Kappan, Verma told Two Circles, "I don't need to decide whether he is guilty or not. The court is yet to decide that. So by getting his bail completed, I am not working in any prejudicial way." She has put up her car as an item to fulfill the surety.
Verma came to Lucknow in 1958 for her studies as she wanted to pursue her bachelor's from the city. She spent her childhood in Mainpuri.
"There were times when acts of solidarity and protesting did not become news. But given that we live in dark times, these little instances become celebratory," she stated.
The professor is also one of the three petitioners who have challenged the premature release of the rape convicts of Bilkis Bano. 
'I Had Two Choices'
Hence, on being asked if she had any apprehensions about voicing her opinions, Verma said, "Fear has pervaded the present times. If you wish that innocent people should not be harassed, or that voices must not be stifled, then it is a dangerous thing these days."
"One has to decide between two options. Whether you want to lie down as a dead person even while you live or if you want to be alive, I have chosen the second option. There is a risk but it is worth taking."
Verma said, "Today, most of the hate crimes are against Muslims, Christians and they might be at the top of the list, but ultimately, whoever wishes to open their mouth and speak about the wrongs in our country, faces the danger of being jailed."

The fear, she believes is because of the fear of widespread punitive action, injustice of being lodged in jail for years much like intellectuals and activists like Gautam Navlakha, Hany Babu, Varavara Rao, Vernon Gonsalves still in jail in Elgar Parishad case all because "they raised their voices against bad system of education and administration and spoke for the poor, tribals, women and Dalits."
Kappan who got the bail in the UAPA case, will be in jail till he gets bail in the other case which was filed against him under the Prevention of Money Laundering Act 2002. The hearing, in this case, was postponed till 10 October.
(Aliza Noor is an independent journalist from Lucknow, Uttar Pradesh. She mostly covers social justice, communities, and gender).
SUPPORT TWOCIRCLES
HELP SUPPORT INDEPENDENT AND NON-PROFIT MEDIA. DONATE HERE